Barrafina Adelaide Street: Some of London's finest Spanish Tapas
Known for standout Tapas cuisine Barrafina occupies a space in Adelaide Street just around the corner from Leicester Square and boasts an array of fresh Spanish tapas dishes with a daily specials board enough to keep any appetite whetted and sated. Sister venue to the Soho based location the cuisine is more show-stopping and it's an incorrigibly bustling space that encourages the onslaught of a bewildering array of plates, once fellow diner's offerings are served up as a feast for the eyes and senses. Modelled on the Barcelona tapas bar Cal Pep the trendy venue is headed in the kitchen by chef Nieves Barragan, who clearly takes as much pride in the cuisine as the management do in the pristine sleek marble decor, equipped with space enhancing huge windows, long mirrors and large open-space kitchen.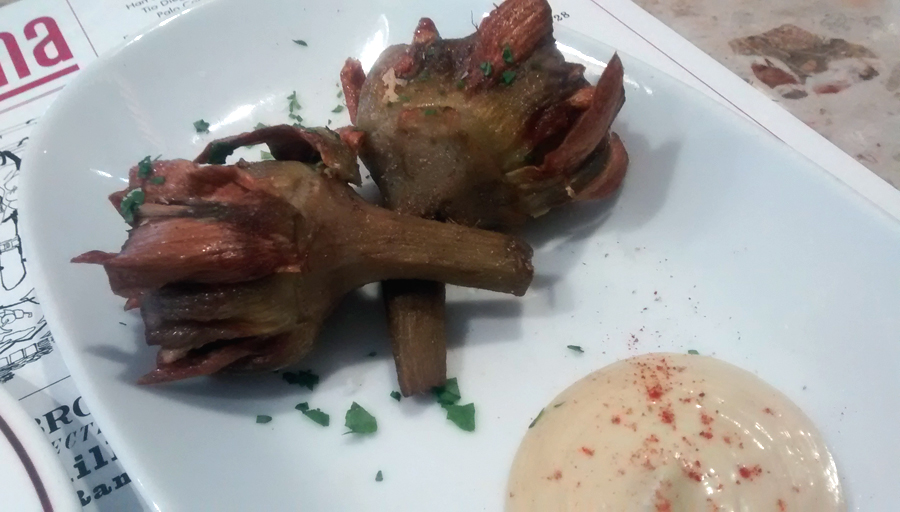 Artichokes with alioli are perfectly crisp with a soft centre and oozing lightly salted aioli (16/20).
Ham and cheese croquetas have a lightly crisp exterior and creamy rich bechamel centre that is infinitely moreish (16/20).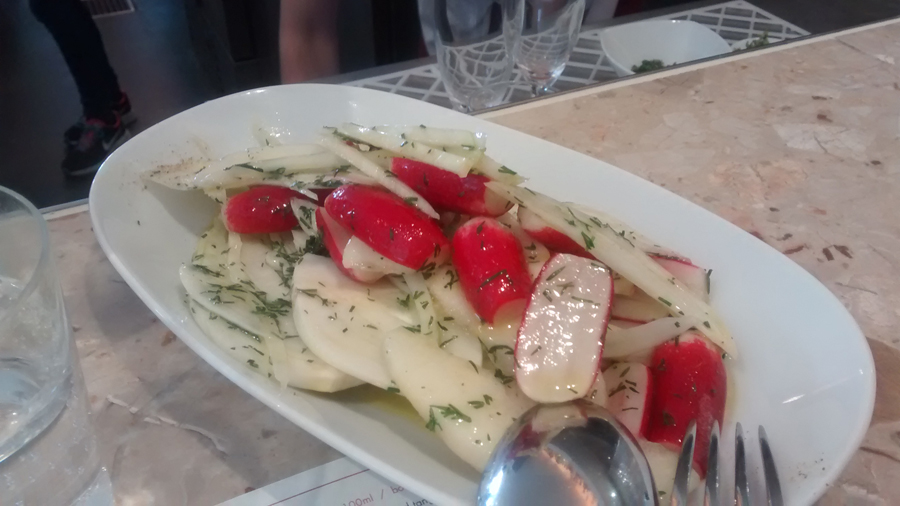 Fennel and radish salad is simple, subtly dressed and a well seasoned, light accompaniment for the heavier more robust dishes (13/20).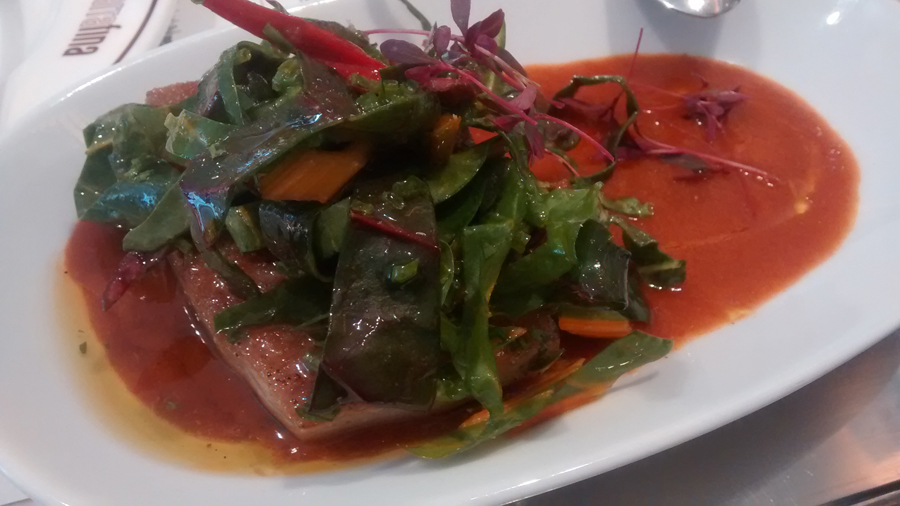 Seared tuna has a wonderfully moist pink centre and wilted chard that swims in a sea of fresh tomato juice in a rather wonderful manner that evokes an afternoon in Med shores with some of the world's best homespun cuisine and fresh ingredients (15/20). Crab in lobster bisque on brioche is equally laudable, although I feel like the brioche is somewhat extraneous to the rich creamy crab and another diner also picks at the crust, soft though the bread is (15/20).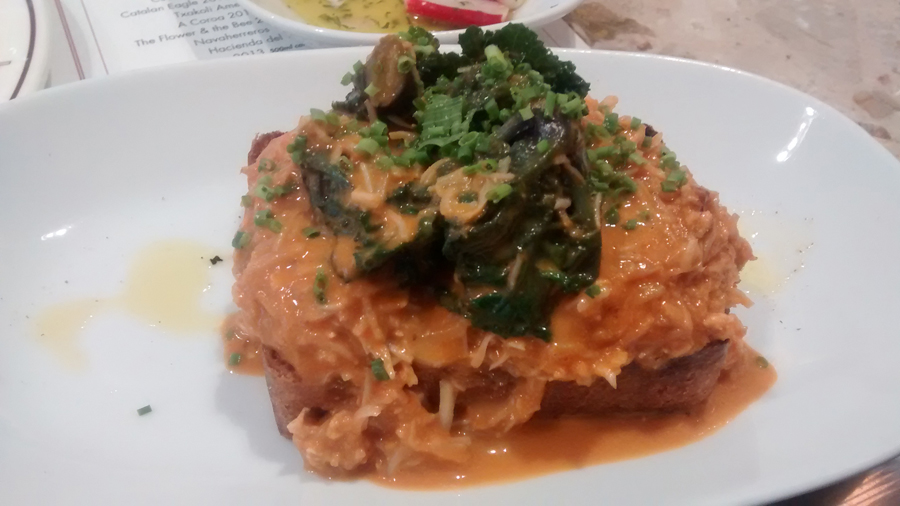 Desserts are no less delicious, although some more options would not go amiss. The milhojas are my standout London dessert with a whipped cream filling, lashings of flaked iced almonds and soft delicate millefeuille crisp. It's both decadent and comforting. (16/20) A honey ice-cream is also very well rendered making it overall both rustic, articulate and beautifully presented. No doubt Barrafina will continue to be one of London's standout tapas venues now and for many years to come. There's something really magical about the Barrafina brand and I truly hope we see some more venues crop up across the city.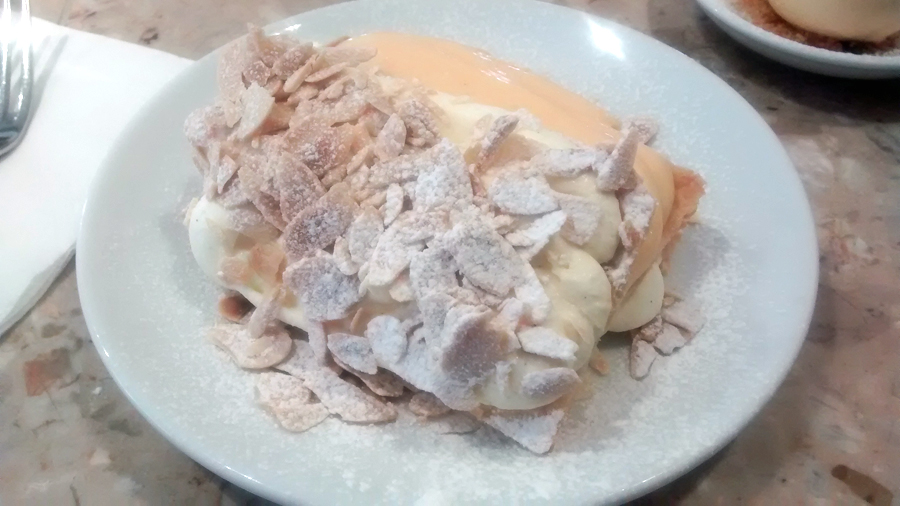 Overall rating: 16/20
Barrafina 10 Adelaide Street, London WC2, 020-7440 1456. Open Mon-Sat, noon-3pm, 5-11pm. About £50 a head (unless you're greedy and stay hours, like I did), plus drinks and service.