Barrafina: London's finest tapas venue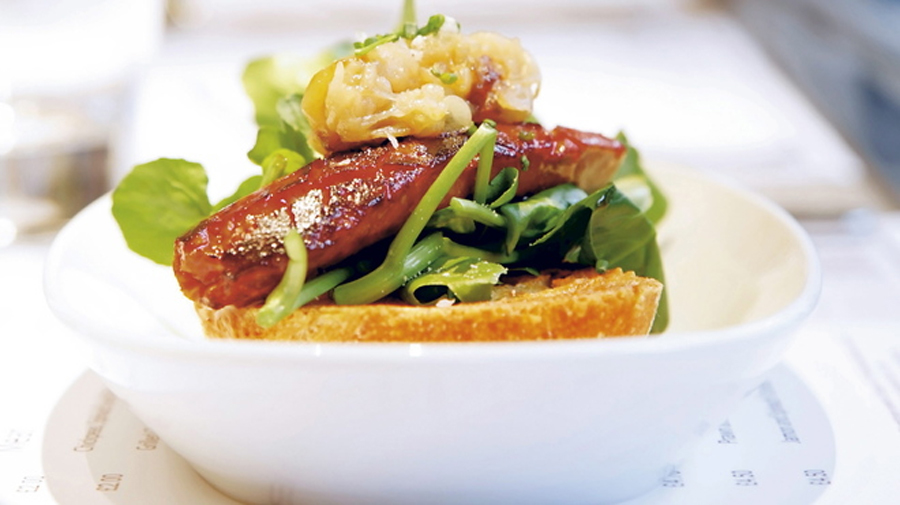 Barrafina is a Soho based dining venue that often rolls off the tongues of the dining aficionados and top chefs across the country. Recently former Masterchef the Professionals winner Adam Handling, who is now Head Chef at Caxton Grill lauded their praises to me and I was curious to finally pay a visit.
Located along Frith street, already bustling with established venue Barrafina holds its own, standing out among the likes of Ceviche and Koya. Its fantastic tapas offerings vary from solid to near sensational and generally please the palate across the board. I was ready to be a dissenter but this bijoux Spanish tapas joint with a loyal clientele and simple but delicious sharing plates is really not to be missed.
Stemming from Fino's Sam and Eddie Hart the menu is scattered with Mallorcan and Catalan tapas dishes. You'll find a tiny broadly  L-shaped tapas bar lined with stools, a busy kitchen, speedy service and extremely helpful staff. Sadly no reservations are taken so you'll likely have to queue, unless you arrive dead on opening times, 12pm for lunch (1pm at weekends) and 5pm for dinner.
Specials are scrawled on a chalk board daily and add some interest to an otherwise set menu that ranges from £2 for nibbles to £20+ for mains. It's easy to dine alone because of the seating format so I'd head here for a spot of lunch during work hours in heartbeat. In fact the day after I'd been I couldn't resist returning and can see this being a regular haunt.
Ham croquetas are bewilderingly yummy but lack an oozing centre on this occasion. I've seen more drool-worthy Barrafina versions online, so as I did with my tortilla you might want to specify a runny centre when ordering. Otherwise a light crisp exterior, slightly salty bechamel and smattering of ham make this a crowd-pleaser and infinitely superior to most similar offerings in other tapas venues. 16/20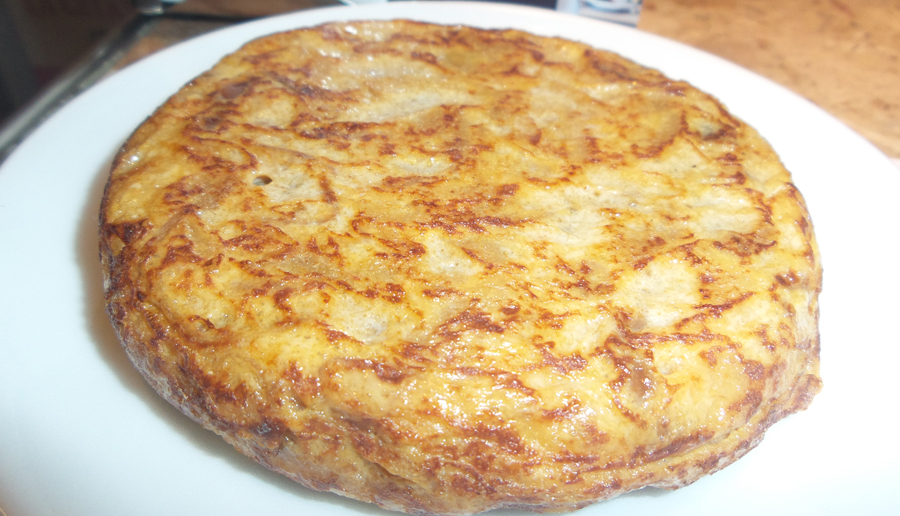 The classic tortilla is an egg revelation for me as I detest hard eggs in any form, squarely detest the whites for the most part – unless disguised and generally balk at the utter boringness of an omelette. It's runny, caramelised onion centre melts my heart and dances across the palate, leaving me feeling greedy as my fellow diners seem to be sharing theirs. 17/20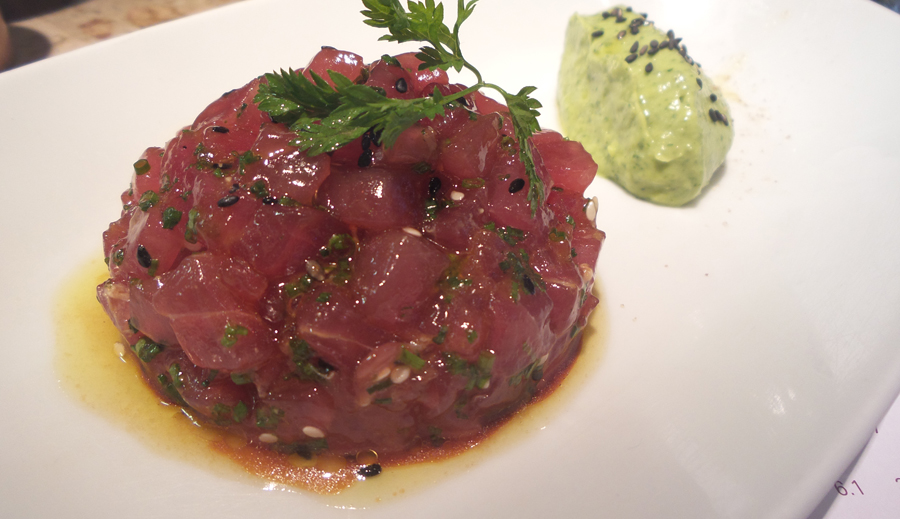 Tuna tartar is equally meritable with a pleasant but slightly acidic tuna mix, plenty of oil and a lightly sour guacamole. It could use an injection of flair perhaps or a touch of sweetness to offset the sour guacamole, but is impressively turned out none-the-less. 15/20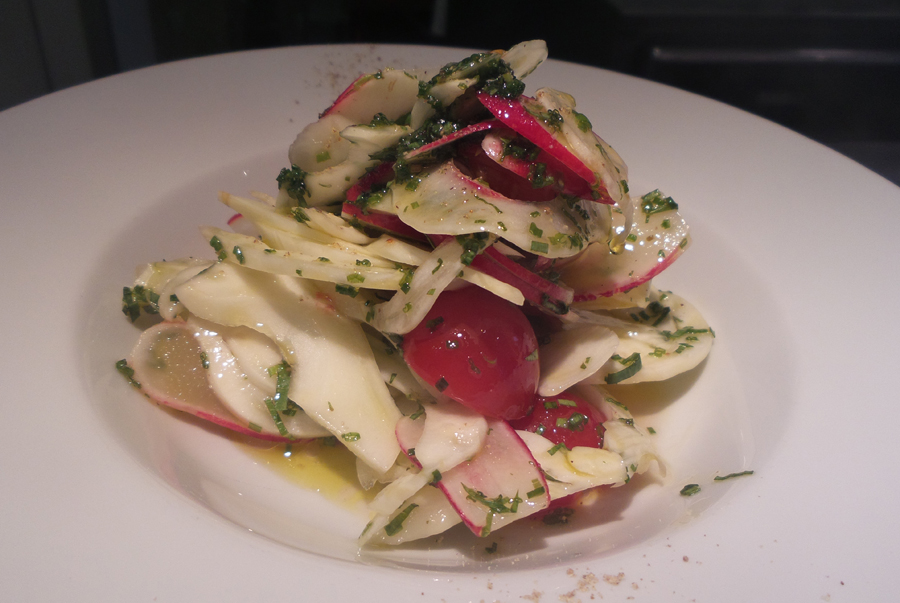 Salad is generally salad to me in many ways once you peak a certain bar, which is rarely transcended in most restaurants, who seem to somehow financially thrive on selling supermarket salads at jumped up prices. Barrafina doesn't disappoint again. It's not ground-breaking but a fennel, radish and cherry tomato salad is crisp, fresh, well oiled and citrus fresh. I love it. 14/20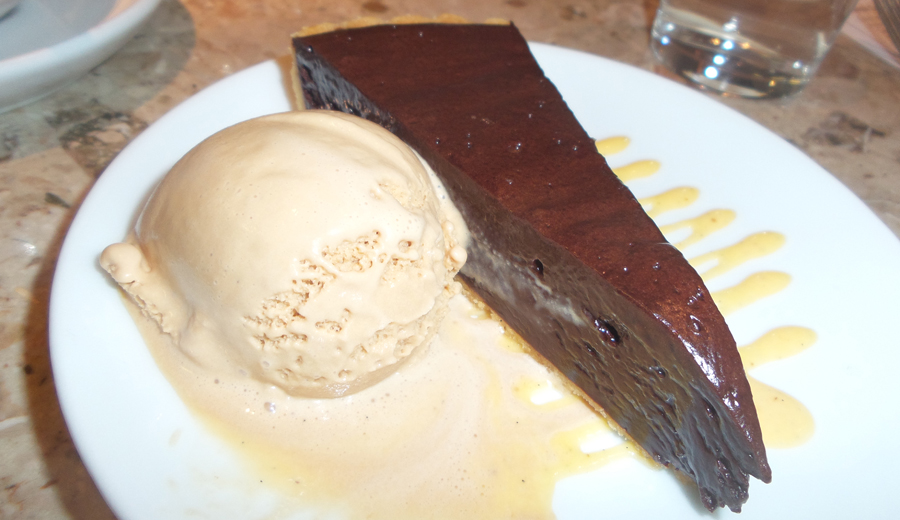 I was worried they might fall down on dessert but a chocolate tart is rich but not overly bitter with an almost paper thin crust. The end has a wonderful mousse-like texture but it becomes a touch too stiff in the centre. Salted caramel ice-cream is a great sweet accompaniment. Coffee is also pretty decent. 15/20
Overall
Barrafina is one of London's dining gems and along with Ottolenghi provides simple food that is elevated beyond its mundane status through careful, creative consideration to its components, presentation and taste. It should be easy for every restaurant to do really, but it rarely comes across so proficiently. It will certainly be an asset to our London streets for years to come. I'm rarely so emphatic, but there's rarely cause to be. It's a class act that's hard to beat on the Spanish tapas front.
---
Rating: 16/20
Cost: Tapas £4-£18.50.
Telephone: 020 7813 8010.
Address: 54 Frith Street, London, W1D 4SL.
Opening Hours: Tapas served noon-3pm, 5-11pm Mon-Sat; 1-3.30pm, 5.30-10.30pm Sun.
For more information see www.barrafina.co.uk.