Bonnie Gull Seafood Bar Exmouth: Nice selection of simple seafood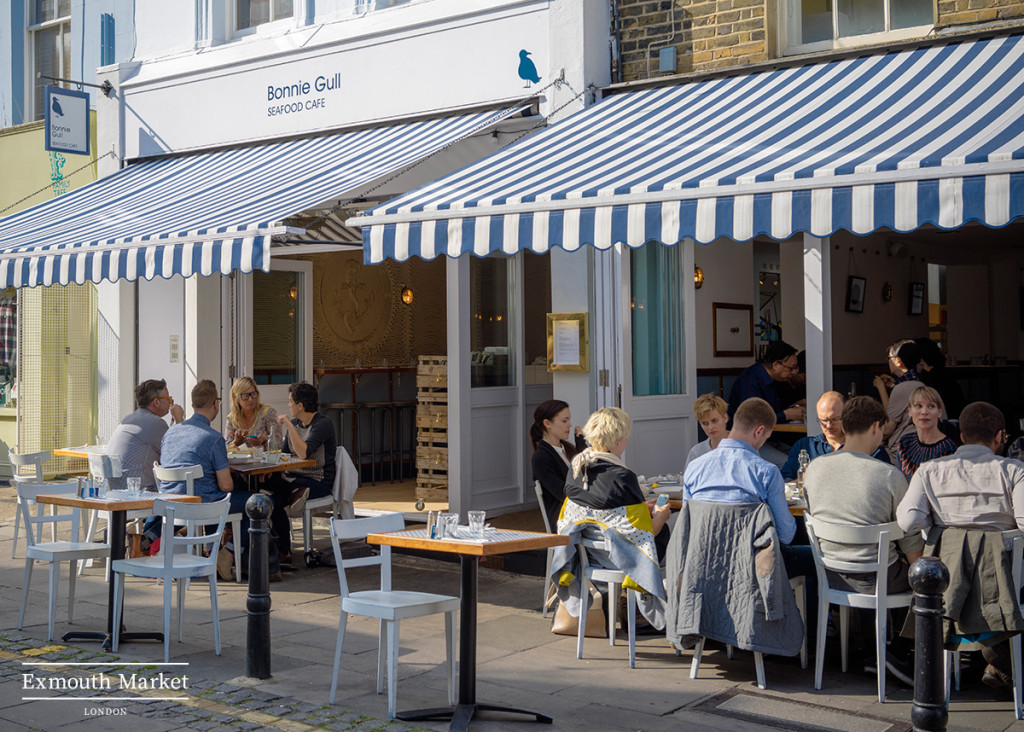 Spin of the popular seafood restaurant Bonnie Gull in Fitrovia, a seafood cafe with the simple pleasures of the British seaside holiday being at the core of the restaurant's ethos the smaller venue in Exmouth market also features decor of light striped fawning and slightly more shabby wooden tables in white with an open kitchen and white tiled floor with light pastels giving it that fresh summery feel.
Service is pleasant, ingredients are good and the menu features classics like fish and chips (one of London's most lauded), crab croquettes, potted shrimp and seafood ceviches along with a selection of vegetarian light plates and heartier classic mains.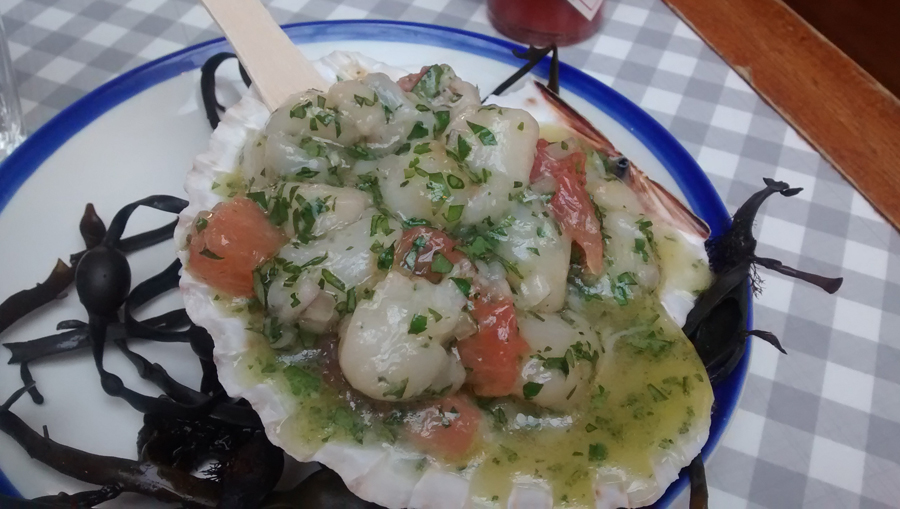 A fresh oyster is light and oily and well complements a fresh scallop ceviche with a dash of pink grapefruit, shallot and coriander (13.5/20) and a simple plate of roasted celeriac with a beurre noisette, hazelnuts and crispy caper is another light fresh dish with a hint of richness and a really pleasant vegetarian plate of food (13.5/20).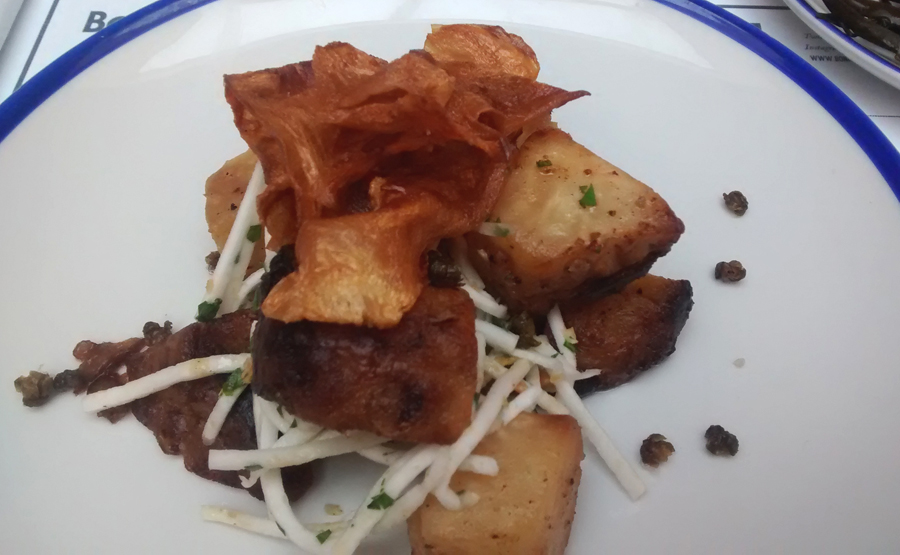 There's a short selection of desserts and the Jersey cream soft-serve with a chocolate flake is a nostalgic rich dessert in this seaside venue which is lovely on a sunny day in Exmouth market and does evoke happy childhood memories. It's delightfully sweet and creamy and rounds off a thoroughly pleasant meal. (13.5/20) It's not massively above mediocre food on offer but it as a nice stop for lunch or dinner or a summery day.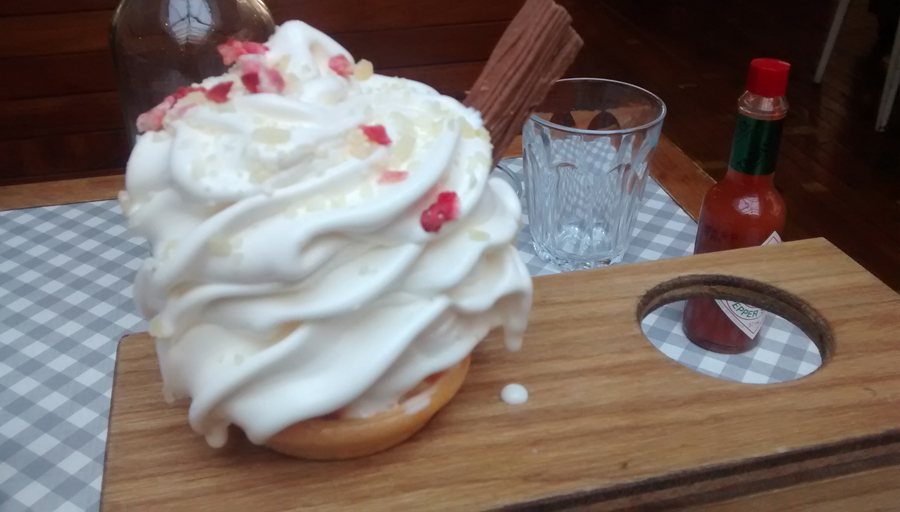 Overall rating: 13.5/20
Bonnie Gull Seafood Cafe, 55-57 Exmouth Market, London EC1R 4QL seven days a week for lunch and dinner (and brunch at weekends)www.bonniegull.com.