Bonnie Gull Seafood Shack: Charming modern seafood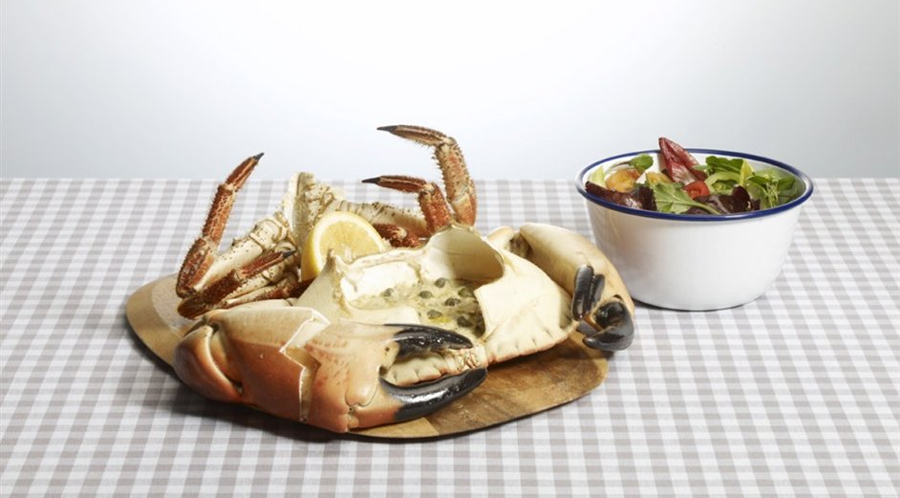 Bonnie Gull Seafood Shack is a small restaurant located in Foley Street that is known for offering typical British, with a modern slant sea food dishes, with classics such as fish and chips and plenty of white fish dishes by and large with vegetables, mussels and other seafood classics. It's a refined mildly seaside themed space despite the small wooden tables and chairs and tiny bar seated area for drop by diners. In the summer months you can be seated outside for a bit more of a sense of spaciousness.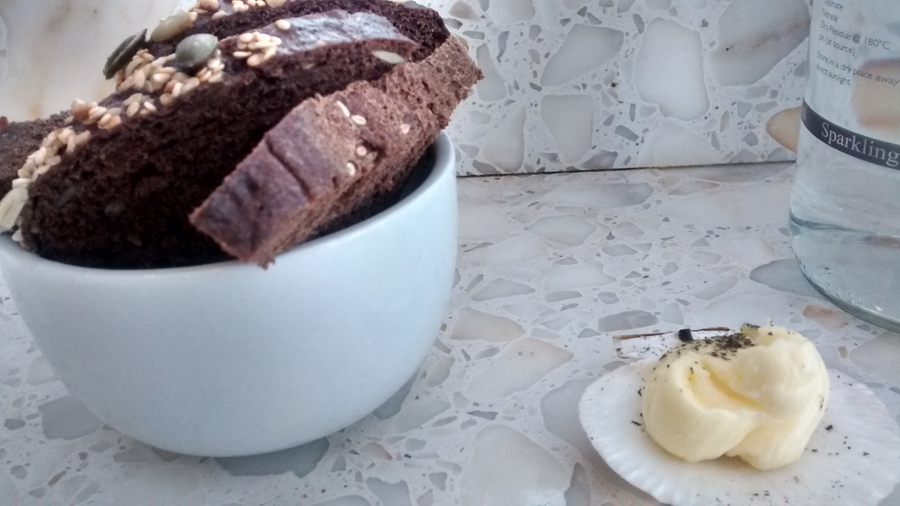 The menu is reasonably priced at £18-25 for a main and a littering of well heeled diners are at lunch-time when I am served feasting upon some rather marvellous, mullet, turbot and brill dishes with a highly palatable vegetarian gnocchi option. It's  certainly a fun place to dine.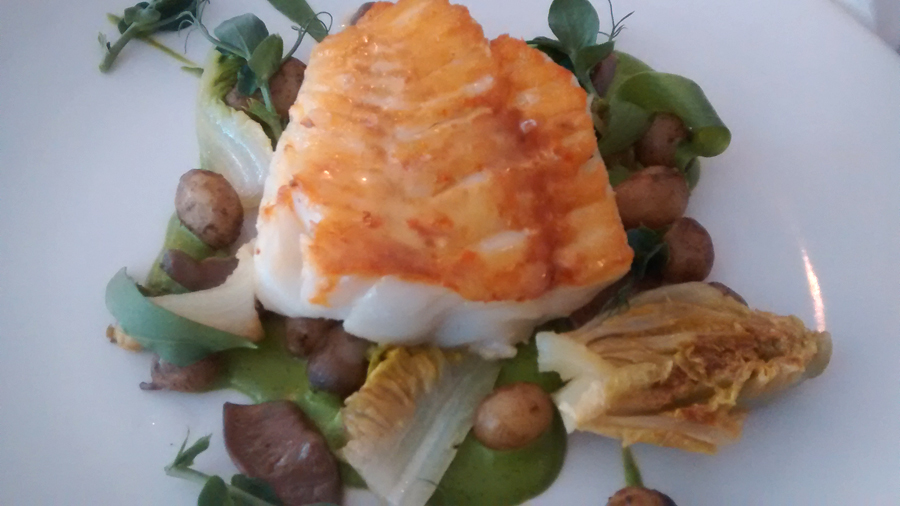 My line caught pollock with petite jersey royals, beautifully braised gem lettuce and smattering of delicate Pied Bleu mushrooms and a green vegetable puree with subtle wild garlic. The fish is fresh, soft with a very lightly crisped exterior and the vegetable accompaniments are served daintily beneath with a good flavour balance and most ably suited to the fish main. Often restaurants get this wrong but all the dishes served up look genuinely a delight to consume. (15/20).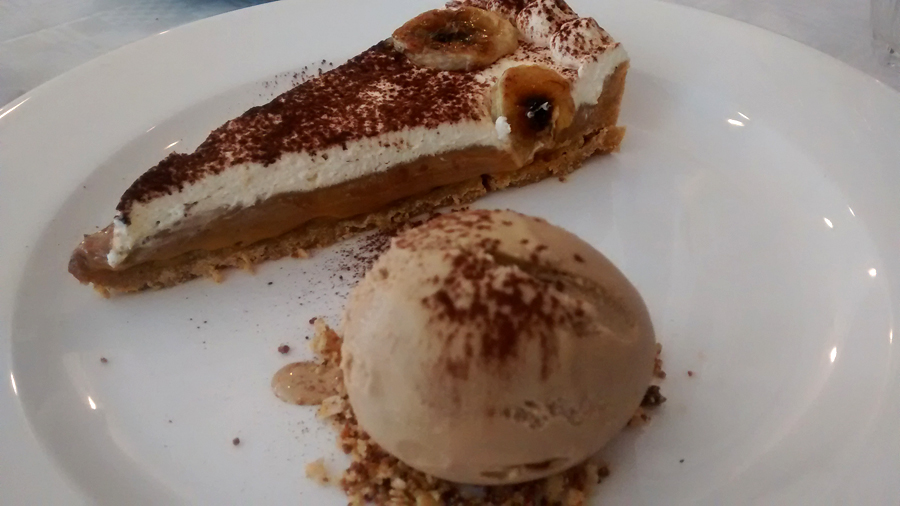 A molasses bread is by Flour Station Bakery well known for its excellent quality flour products and comes with a lovely whip of butter. What's more a banoffee pie with barley malt ice-cream is a very good rendition of a classic, much more suited to a modern fine dining focused audience. The base could be a touch more delicate and less hard and perhaps a few more banana slices wouldn't go amiss, but again it's a thoroughly enjoyable dessert. (13.5/20). It might be my general penchant for lighter, fresher desserts making the score a bit lower, others would probably not agree but next time I will definitely try the rhubarb fool or lemon posset as a fresher option.
Fresh and rather cracking plates and a lively dining experience are ensured so it's well worth dropping by.
Overall rating: 14/20
Name: Bonnie Gull
Branch tried: 21A Foley Street, London W1W 6DS
Phone: 0207 436 0921
Web: http://www.bonniegull.com/
Opening Hours: seven days a week noon-22.00.
Reservations: essential
Total cost for one person including soft drinks: £50 approx.