Bulldog at Ace Hotel: Hip cafe, cool coffee and sensational doughnuts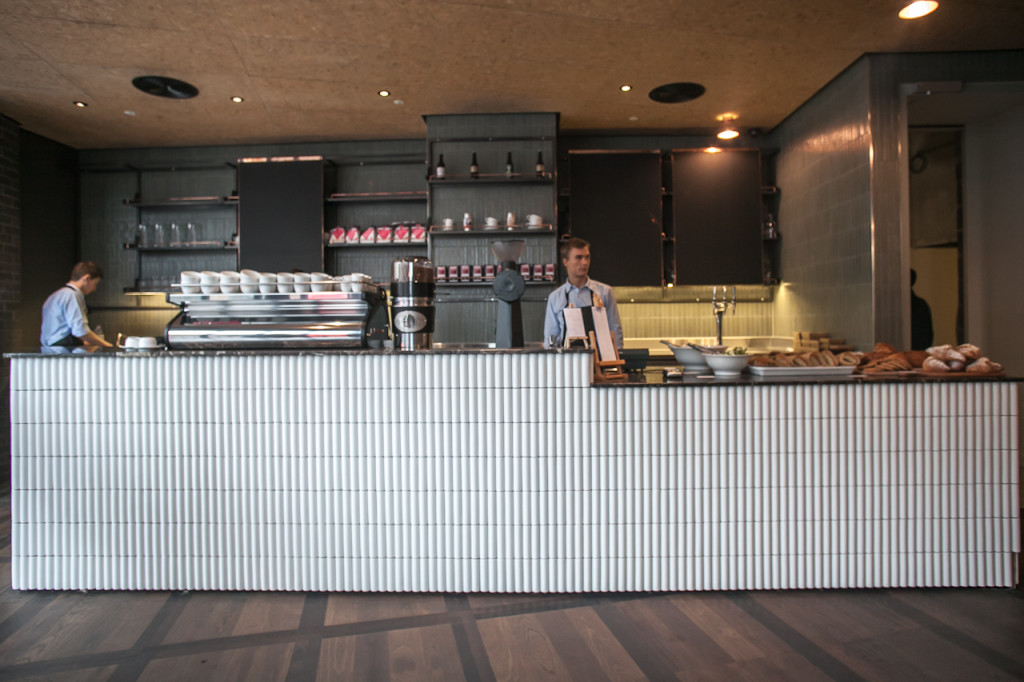 Shoreditch is awash with some of London's hippest cafe and dining venues and is a must visit for seekers of more modern, interpretive cuisine and some of London's best coffees and pastries going. Bulldog at Ace Hotel is in no exception with a well brewed cup of Square Mile coffee. This is no surprise given that World Barista Champion James Hoffman is at the helm along with World Cup Taster's Champion, Anette Moldvaer. It's well poured here with a good creamy foam and mellow taste compared to some other venues that rely heavily on this coffee roaster. Sandwich options are minimal but appreciably good and there is a nice selection of cakes on offer. They also bother to prepare doughnuts in-house which have that uber upmarket Krispy Kreme sensibility but aimed at a more fine dining, trendy audience. These are really not to be missed.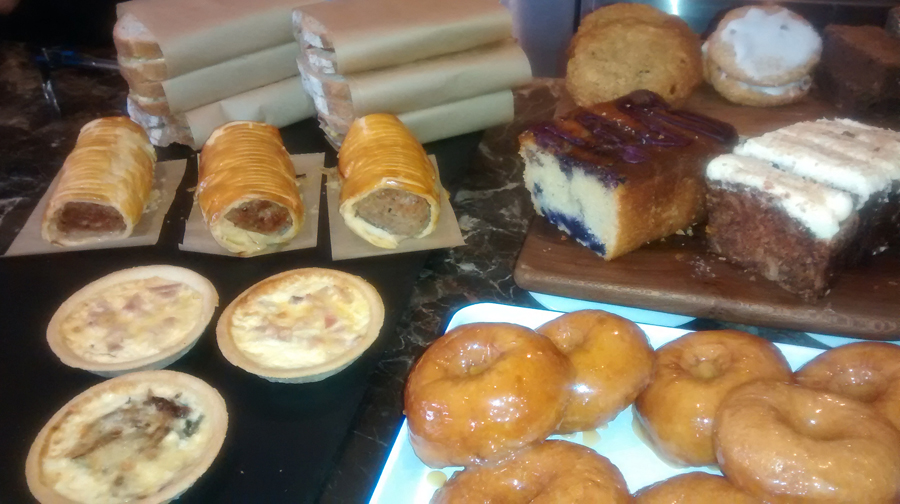 The lobby cafe space itself is fairly small, but inhabiting the corner area of the hotel, there is plenty of casual communal space across the entrance area and visitors are even allowed to sit in the hotel' restaurant, Hoi Polloi's dining area when it's empty. The cafe and hotel design is deliberately simple, minimalist and modern. There's plenty of space to chill with friends, grab a quick coffee and sandwich or engage in a dash of office business while you sip on a well made brew.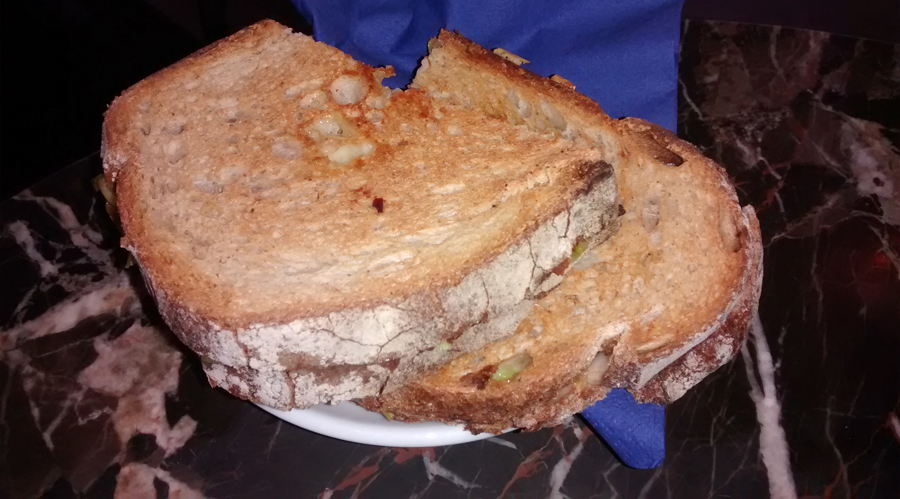 A truffled leek sandwich is rather moreish with sweet leeks and a delicate truffle cream taste leafed beneath two slabs of softly toasted brown bread. (14/20). Similarly good an onion quiche has a light creamy centre and delicate pastry base. It's a decent rendition of this classic lunchtime favourite that doesn't burst a belt buckle (14/20).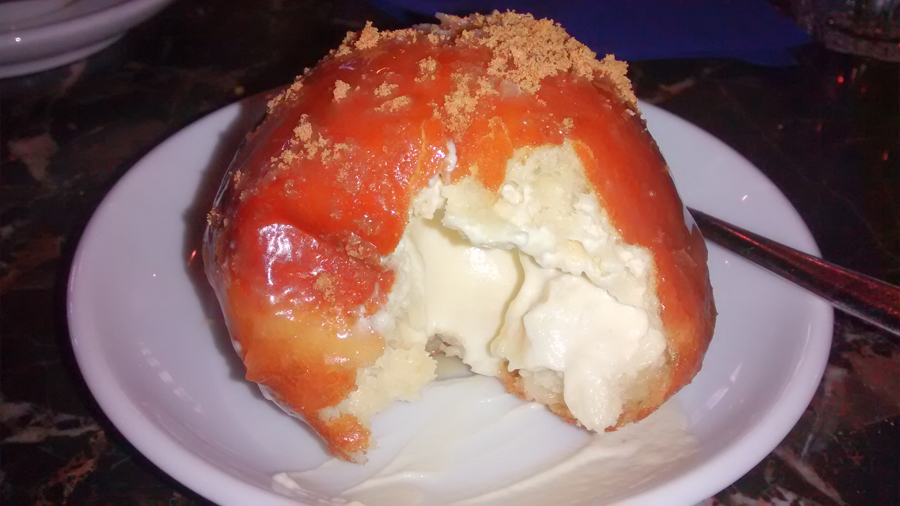 Showstoppingly good, the kitchen prepared Bourbon vanilla doughnut is pillowy soft with an oozing cream centre that gives it rather a Michelin dining twist. With it's crisp glaze it's the finest doughnut I've ever sampled in terms of marrying taste and texture. So often the doughnut is far too dense, even a touch with other posh doughnut vendors like Crosstown doughnuts. Contrastingly this one is melting against the silky interior and I will be returning to sample again in the very near future. (15/20)
I am not a huge fan of Square Mile coffee on the whole, but here it is presented in a very commendable fashion and doesn't carry a bitter aftertaste (14/20). Hot chocolate contains a good degree of dark chocolate and comes in flakes, it's a sweet velvety affair and very pleasant indeed. (14/20)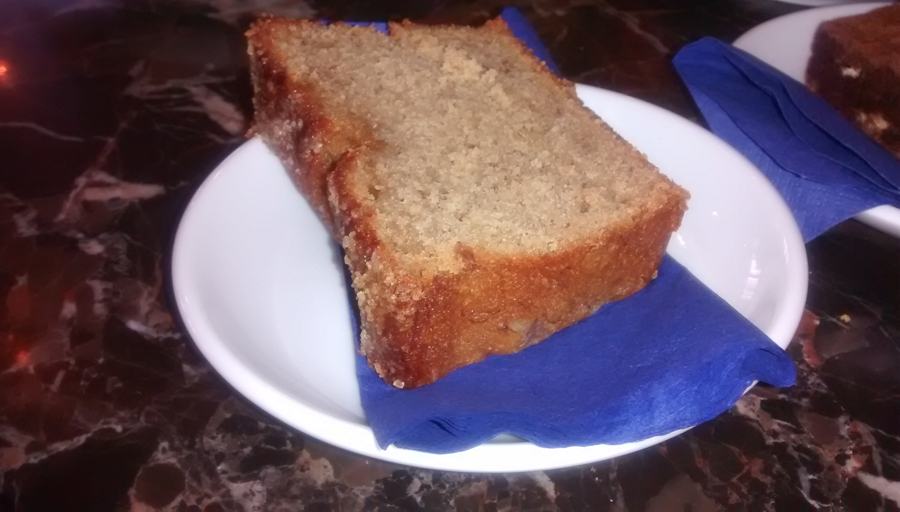 A banana bread with peanut butter is soft, moist and not too sweet (14/20), the chocolate brownie is a touch too sweet but not overly sickly and with a good crisp exterior (13.5/20).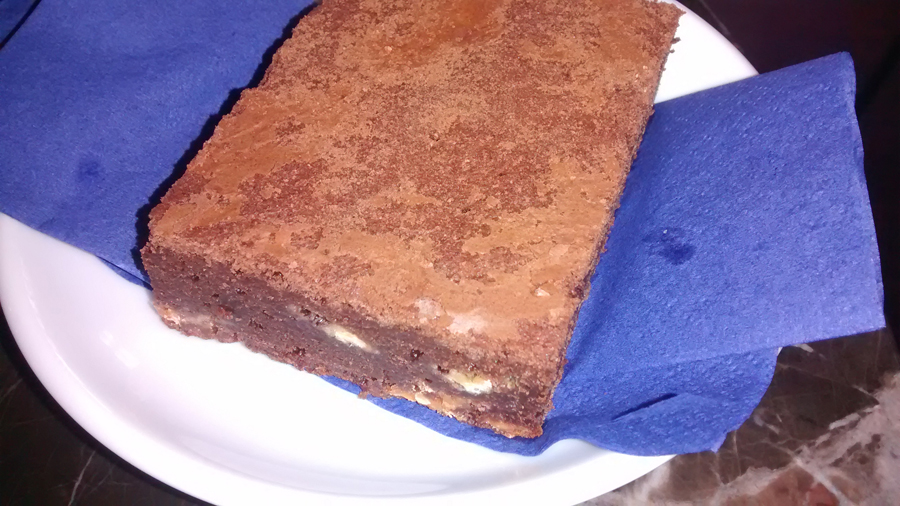 A voguish, laid back cafe spot in Shoreditch High Street, it's well worth a visit if you're in the region, or even worth a trek if you want to sample some of the city's finest doughnuts.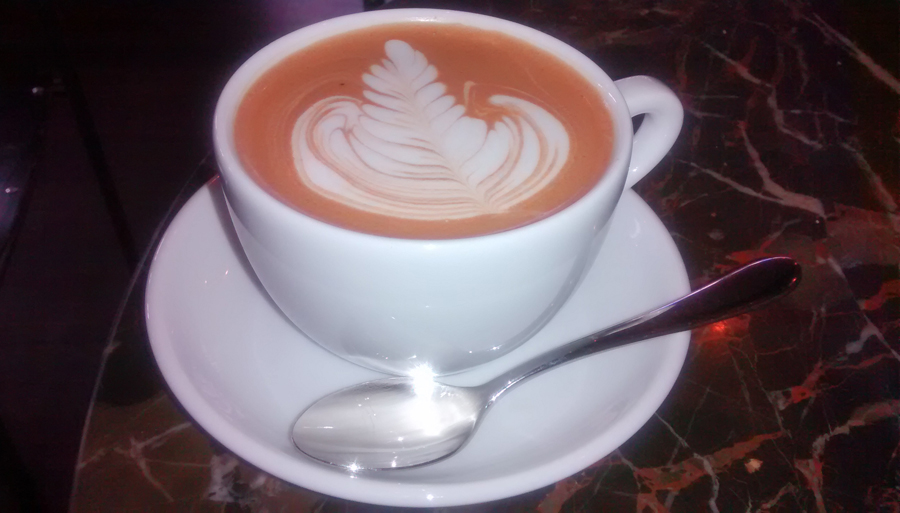 Overall rating: 14/20
Venue details
Address: 100 Shoreditch High Street, London, E1 6JQ.
Venue phone: 0207 613 9800
Transport: Shoreditch High Street Overground