Cafe Pistou: Charming Provencal Cuisine in Exmouth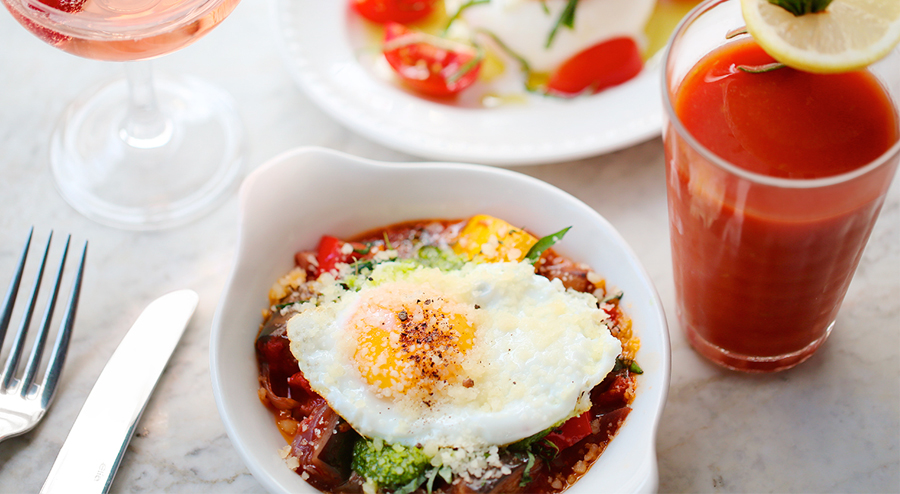 Exmouth market is an inviting food street in London in the sunnier seasons and there are a line of relatively good bistrou, coffee outlets and tapas restaurants, one of the latest of which is the French Cafe Pistou, nestling rather attractively as an aquamarine building on the edge of the market. It aims to reinterpret Provencal cuisine for a more modern audience and has plenty of fresh, bold flavours on the menu, with tapas style dishes such as salt cod croquettes, fig and goats cheese salad, pissaladiere, belly pork confit and Provencal sherpherd's pie made with the addition of ratatouille, lentils and feta. Prices are reasonable and there is a weekend brunch menu with a few twists on classic French dishes.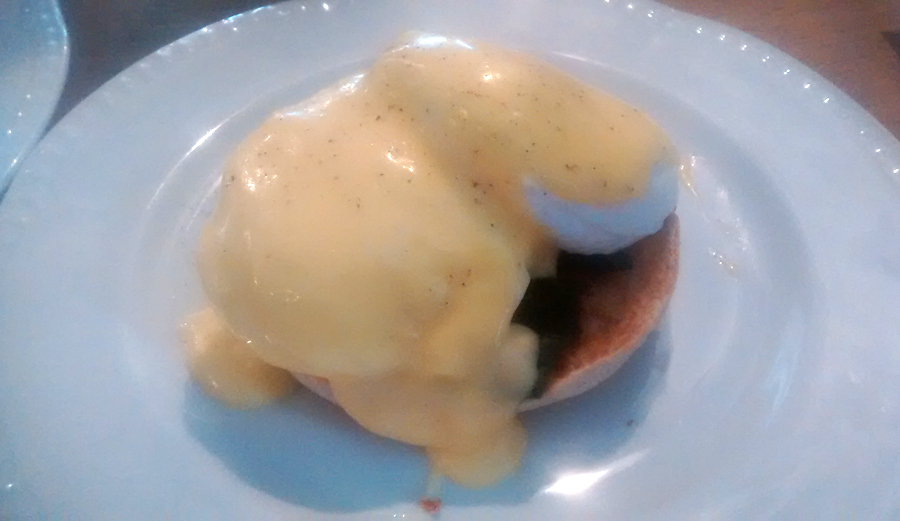 The ambience is welcoming, convivial and sunny and the food is perfectly acceptable and easy to notch up at home with a bit of kitchen savvy.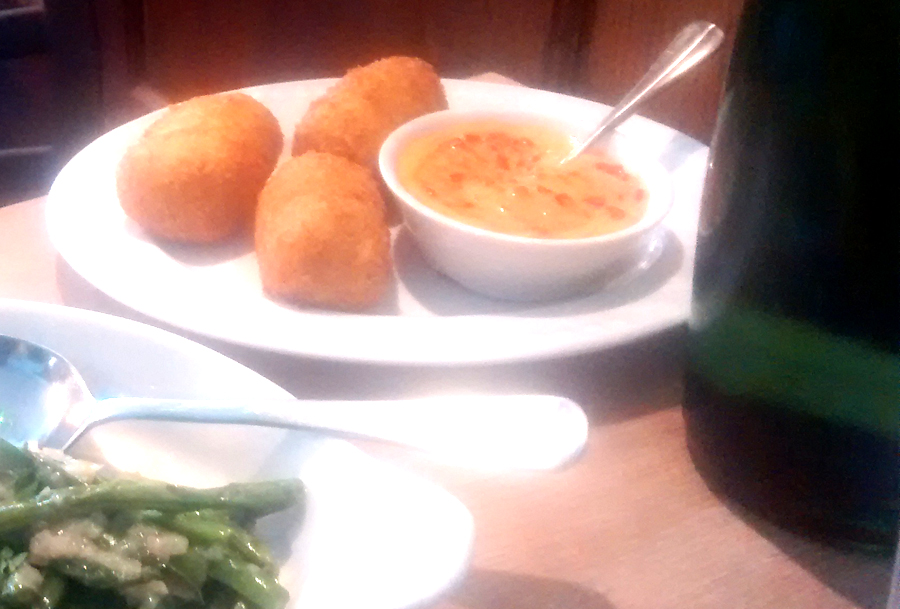 Salt cod croquettes are serviceably rendered with a soft cod filling and light tomato dressing (12.5/20). A Sunday brunch eggs benedict is of the sensible and traditional variety, but could use perhaps a bit more flair or excitement as a dish (12.5/20). Roasted peppers are sweet and fresh (12.5/20) and the side of beans is well cooked (12.5/20). Nothing is outstanding but is easy on the palate.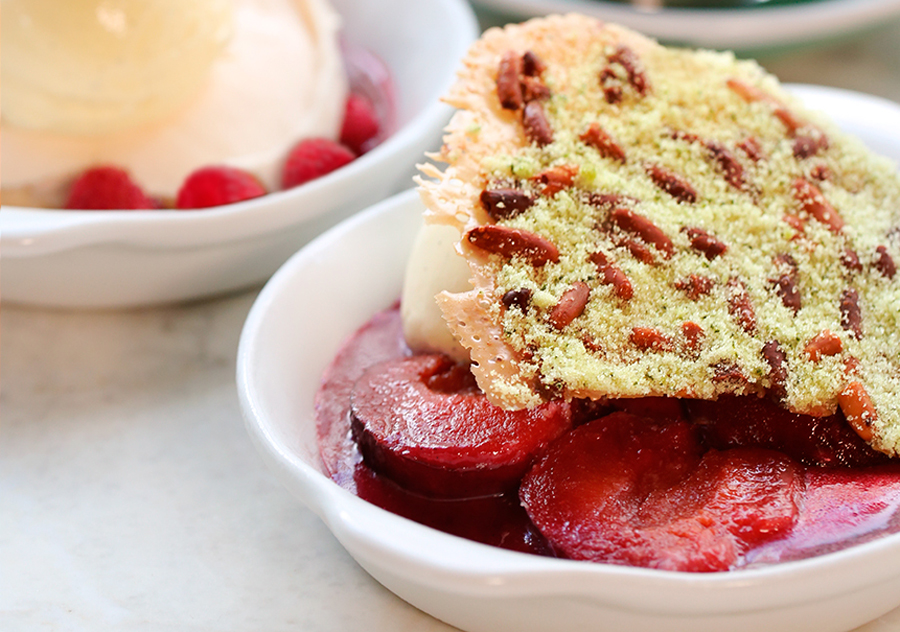 Desserts are a bit more inspiring. The Pistou dessert consisting of roast plums with a blackcurrant sauce, vanilla mascarpone with a caramel and pine nut crisp and basic sugar is a good natured, light, fresh, sweet, zingy dessert that feels like a virtuous granola with berries deconstructed in many ways (13.5/20). The fig, honey and almond tart is a light wisp of pastry with a pleasant ice-cream and fresh fruit. It's again very pleasant and palatable (13/20).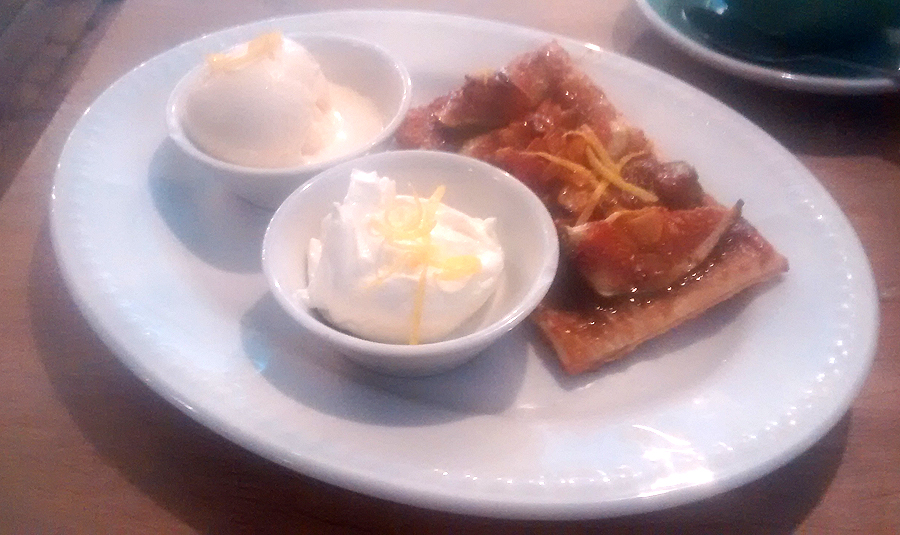 Food has received a lukewarm reception from food critics but it's a charming place to enjoy a meal with a bon vivant atmosphere. I prefer Barrafina and places like Blanchette as a tapas concept but it stays true to the elements of Provencal cuisine and is worthy of a visit, particularly on a sunny summer day.
Overall: 12.5/20
8-10 Exmouth Market, EC1 (020 7278 5333, cafepistou.co.uk). Open daily. Main menu Mon-Fri 11.30am-10.30pm; Sat & Sun 5pm-10.30pm. A meal for two with wine about £94 including 12.5 per cent service.