Charlotte's Place: Local Ealing gem with commendable cuisine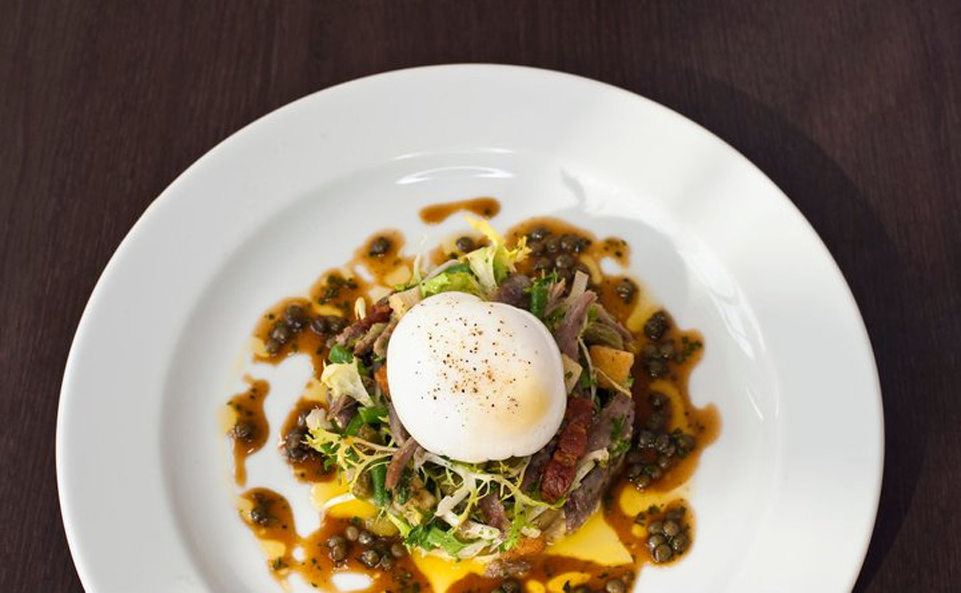 Charlotte's Place is an intimate 54 seat restaurant located on the corner of Ealing Common in a 150 year old house. Established by Charlotte Kearns and her husband the restaurant has been thriving in its peaceful location since July 2005. The venue is cosy, intimate, modern and elegant with a traditional British/European menu on offer and high quality seasonal ingredients. The restaurant has recently received The Good Food Guide's London Restaurant of the Year 2013 accolade and boasts 2 AA rosettes, not without good cause. Staff are friendly and accommodating, tailoring my menu to suit my personal taste.
I'm so impressed with my lunch I have to ask where the current Head Chef Greg Martin formerly worked. It comes as no surprise that he formerly graced the premises at Heston Blumenthal's 3 Michelin starred Fat Duck, The Dorchester Hotel, Michelin-starred La Trompette and the award winning Quay and Foveaux restaurants in Sydney. It can be the only reason why I'm fawning over my Daube de Boeuf and savouring every last morsel of a perfectly fluffy pistachio and olive oil cake, along with a fellow smitten diner. With Greg a fan of classical cuisine, there is nothing on the dish that doesn't belong there on well executed mains with wonderful depth of flavour.
The menu is really reasonably priced with two courses costing £17.95 and three courses £21.95 in the week. Dinner is a bit pricier as are weekends but it's not excessive for London, particularly if the food is of a high calibre. There are six starters, mains and desserts to choose from with all palates pretty much catered for. There is also a deliberate and welcome shirking of unnecessary foams and gels.
---
Bread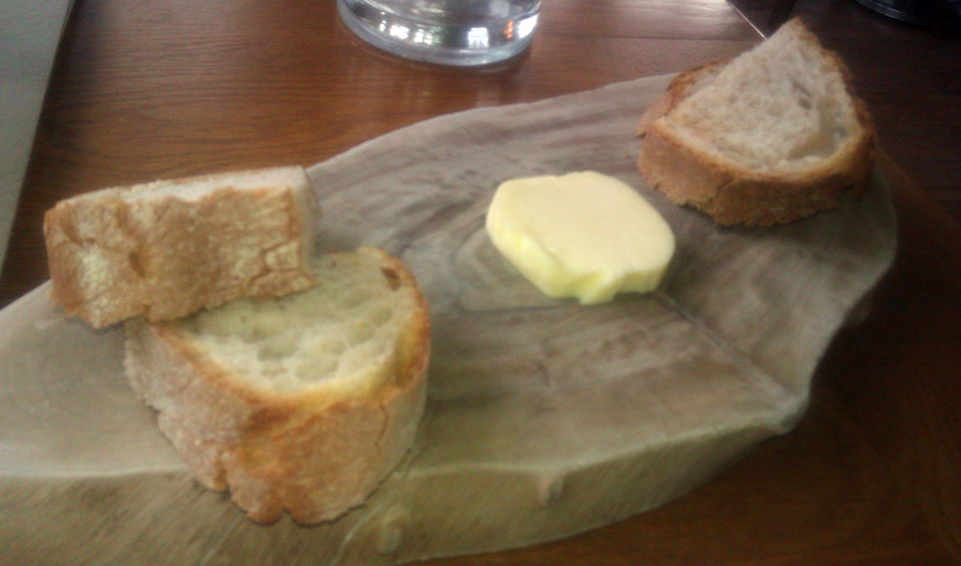 White and brown bread provided by Exeter Street Bakery is warm, soft and pleasant, with a delicate flavour and texture. 14/20
---
Starters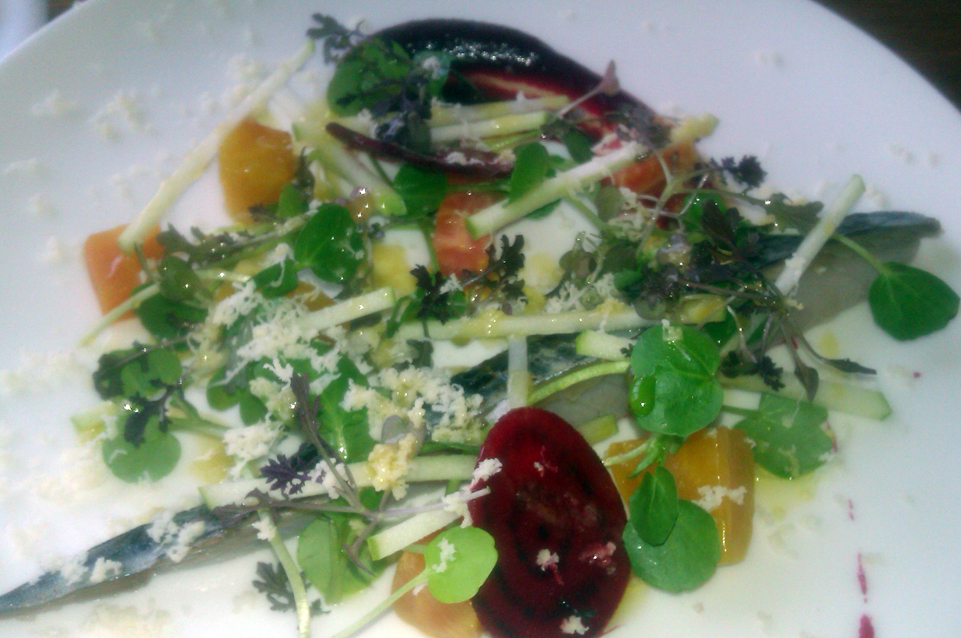 Soused Cornish mackerel with heritage beetroot and apple is a robust starter. A delicate looking salad packs a powerful punch. I appreciate the soft mackerel and tangy beetroot and apple for acidity, but I would have liked a subtler sousing and dressing perhaps. The mackerel is salted, washed and soaked in wine vinegar and perhaps this has conferred the sharp, biting flavour that subsumes the other elements on the plate. 14/20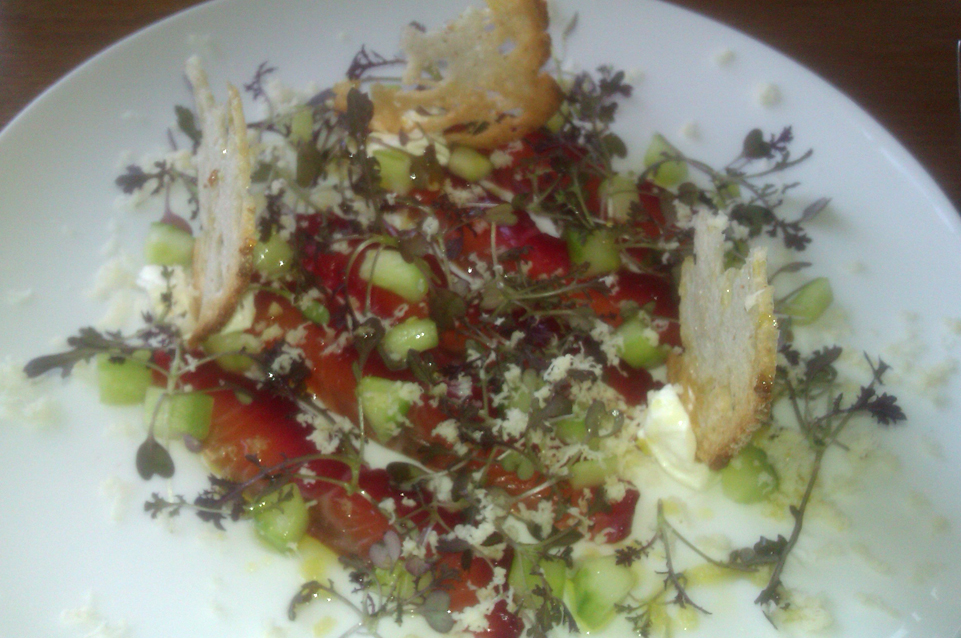 Beetroot cured Scottish salmon with horseradish, cucumber and creme fraiche is another salad showstopper in terms of flavour. Boy is this some intense curing. Heavy acidity and perhaps pickling makes this a robust and astringent salad. My personal taste is for something a bit subtler and more refreshing. I tend to see salad accompaniments as palate cleansers and this was more of an extreme enlivening. Starters were very good though, I just would have liked a little less intensity and acidity. 14/20
---
Mains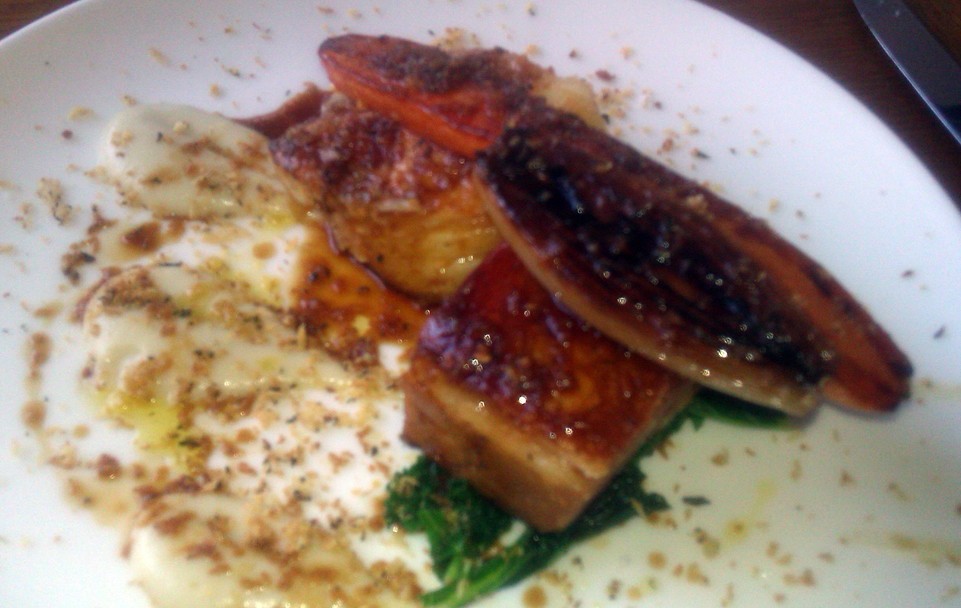 Confit pork belly with potato gratin, shallot puree and cider sauce was essentially a luxurious roast at its best. It screamed of a chef who has clear skills in culinary classics with a flawlessly executed, creamy, melting gratin, richly flavoured vegetables and a crisp skinned pork that was well cooked, although it could have been a touch more tender. By far one of the best pork dishes I've consumed and absolutely bursting with comforting and indulgent flavours. 17/20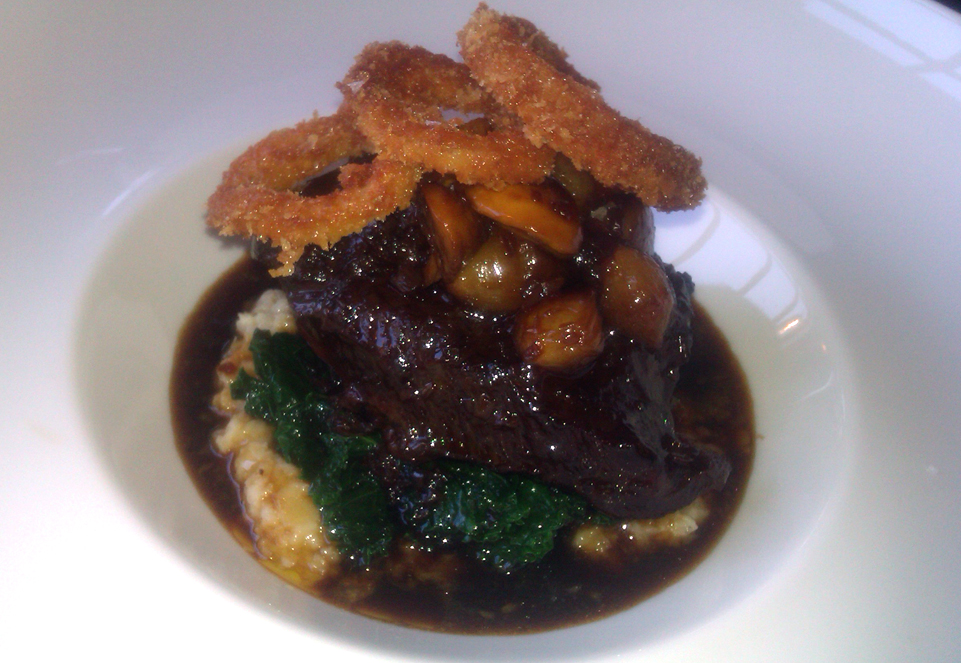 Food bourgeoisie favourite Daube de Boeuf, accompanied by celeriac puree, kale, Sauce Bordelaise and onion rings was absolute foodie heaven, with meltingly tender beef and depth of flavour that extended to all components of the dish, from the lightly crisp coils of slightly salty onion rings to the utterly moreish celeriac puree that begged for bread to be dipped and devoured. I wanted to lick the plate and ask the chef to hit me again with another round. Total carnivore indulgence. 17/20
---
Dessert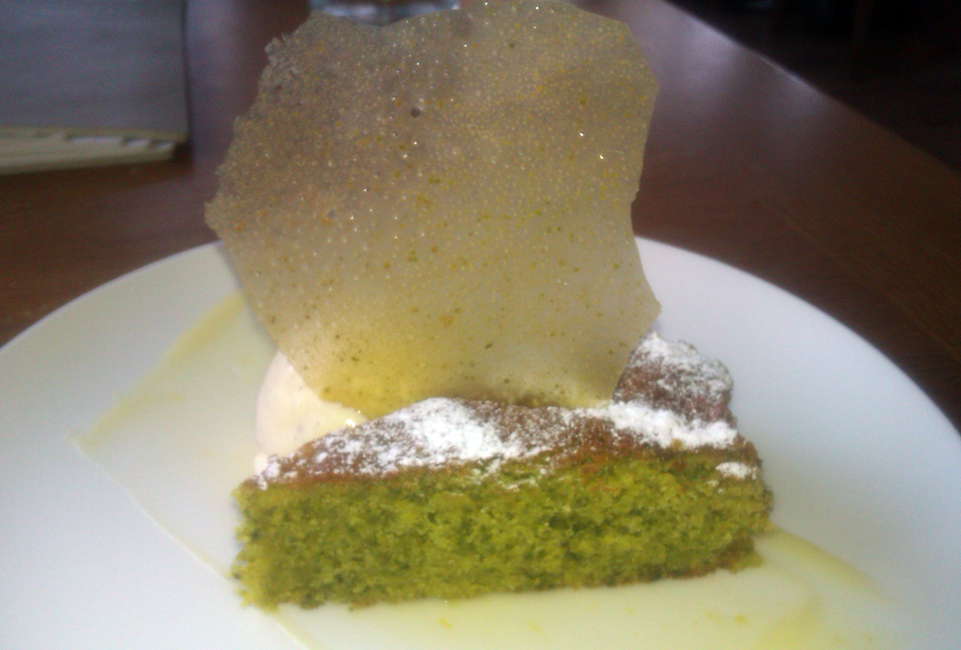 Pistachio and olive oil cake with vanilla and orange ice cream was dessert heaven for me. I didn't imagine that these flavours would combine well, but the cake was finely textured without being dry and a good balance of sugar. The pistachios created a lovely green texture and were subtly present. A creamy home-made ice cream with just the right degree of orange and vanilla perfectly complimented the fantastic cake, which unlike many others I've consumed didn't require the ice-cream for moisture. A wispy caramel crisp seated aloft the cake daintily and added an extra and welcome dimension of sweetness. 17/20
---
Overall
Charlotte's Place is a modern, stylish, unpretentious dining venue a bit out of the way, but worth visiting for some really good classical cooking and flavoursome cuisine. You certainly won't find anything bland or boring here because it's all about taste.
Rating: 17/20
Cost: Lunch Mon – Sat:  2 Courses £17.95, 3 Courses £21.95. Sunday: 2 Courses £20.95, 3 Courses £24.95. Dinner 7 days a week, 2 Courses £27.95, 3 Courses £32.95.
Telephone: 02085677541.
Address: 16 St Matthew's Road, London, W5 3JT.
For more information see www.charlottes.co.uk.