Dabbous: Innovation but too much simplicity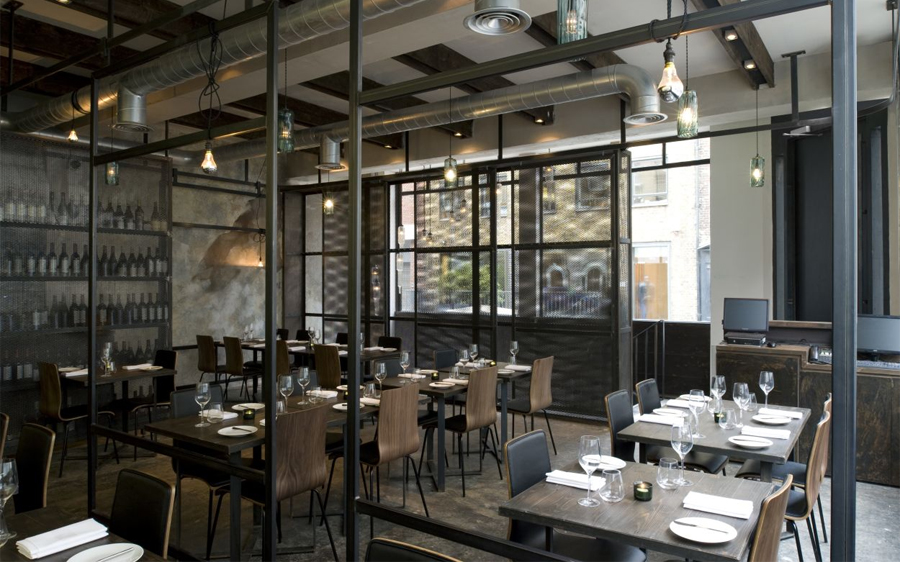 Ollie Dabbous formerly of Texture fronts the Dabbous premises in the Fitzrovia area and the It's stripped back, industrial features and formal atmosphere are characteristic of some of the more modern Michelin level dining venues, such as Tom Aikens former venue and the menu is sparse and minimalist too, but it does tend to lack imagination. Exposed air vents and plain wooden tables make for a stark ambience and the menu is correspondingly stark and perhaps a trifle boring. It's fairly reasonably priced and although the food is really pleasant and shows huge potential at Dabbous, it seems like a bit of refinement and extra effort is required. Food is rolled out fast and seems a bit over simplistic – a bowl of muscat grapes sliced with a watery broth and slither of celeriac has pleasant flavour contrasts but is certainly no showstopper for a Michelin level establishment (14/20).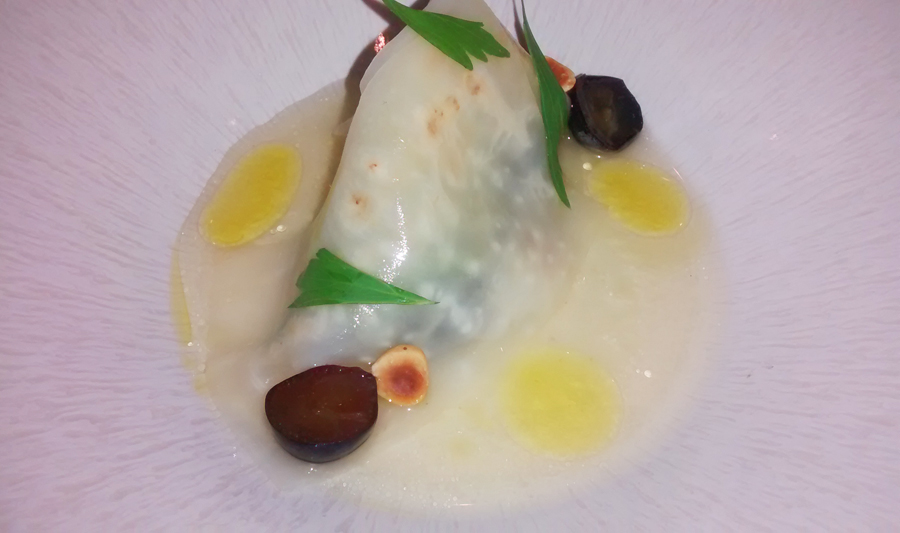 Homemade seeded bread and home churned butter is fantastic, with a lovely soft texture, earthy flavours and whipped to perfection creamy butter with a light hint of salt. It's one of the nicest bread options I've sampled across the city. (16/20)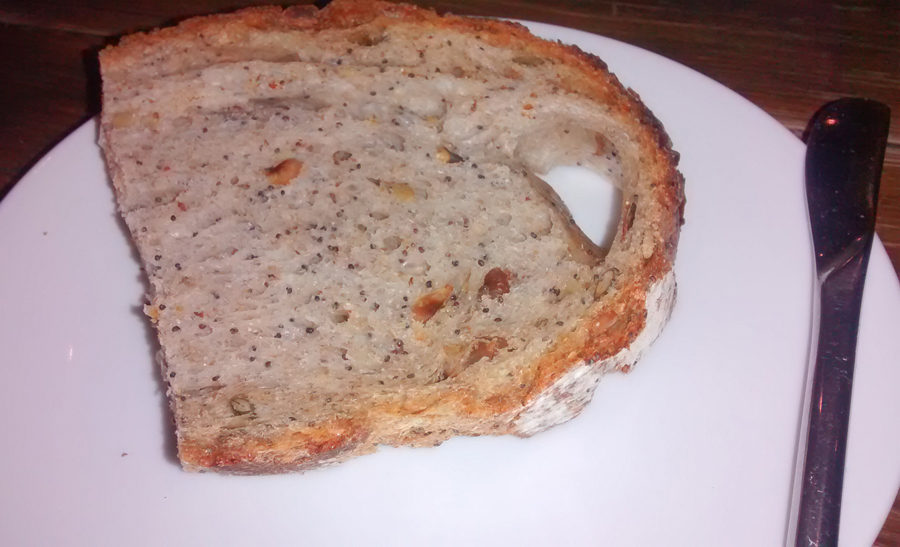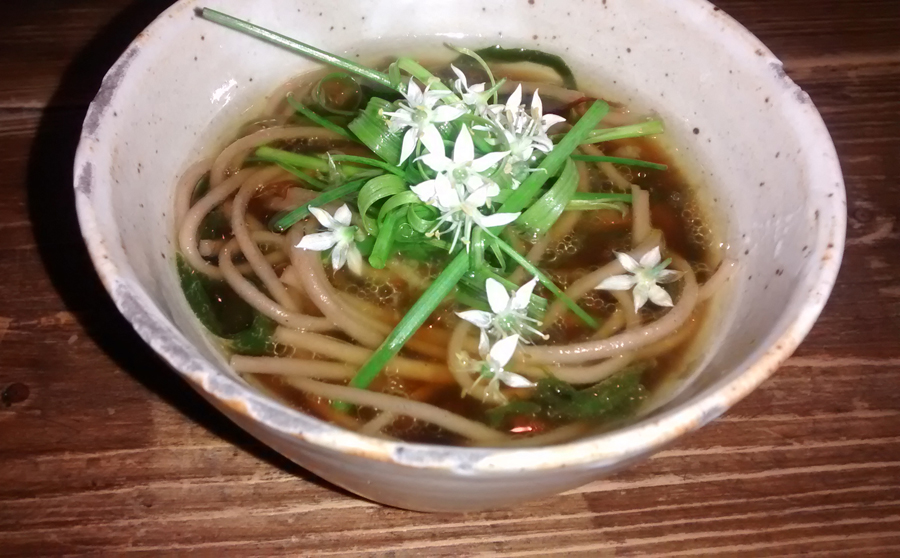 An acorn noodle broth is a decent combination of hearty noodles and a sliced spiced broth, but it lacks punch or acidity and certainly doesn't titillate the palate (14/20).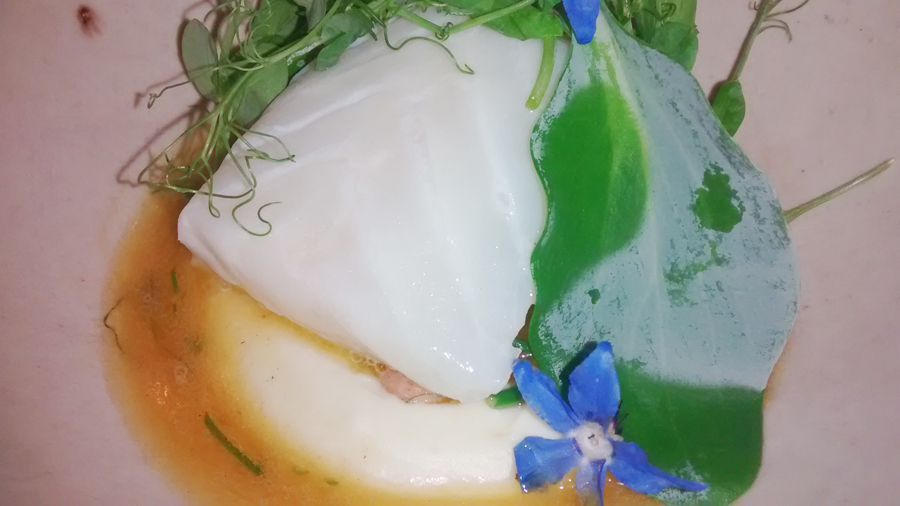 The poached cod main with potted shrimps is actually rather delicious. The cauliflower puree is whipped to near perfection with a lovely buttery sauce and delicately poached portion of cod and light delicate salad. It's a really nicely executed main which although good could use some more masterful culinary techniques to back up the individually good and well combined elements of the dish. It just needs a bit extra attention to detail in presentation too (15/20).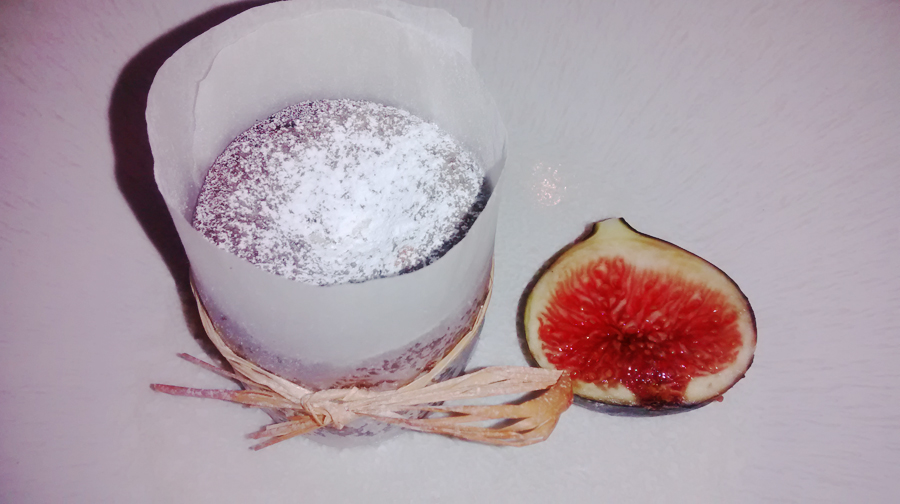 Dessert is a bit prosaic like the other dishes in one sense but I admire the inspiration behind the dish, a simple fig sponge cake which has a fantastically light texture and accompanying portion of fig with a delicate and very sweet rice milk, which lifts the sweetness of the cake. Individually the cake is a little lacking in flavour, but the milk more than compensates for this if swigged with the dessert and the tradition of doing this is a Lebanese one that isn't without merit. It's again not sensational but a very good dessert. (15/20)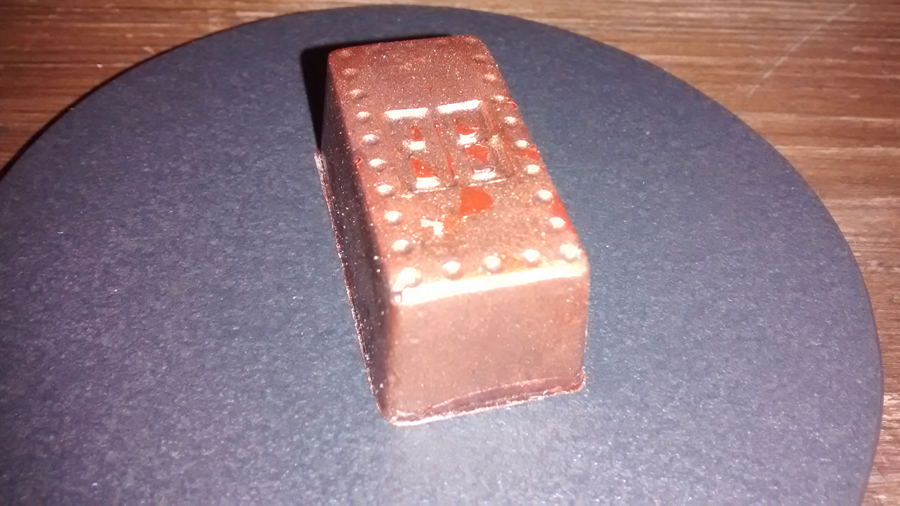 A simple salted tobacco caramel is offered as a petit fours and it has a creamy texture and light kick from the tobacco. It's a bit too punchy for me in this sense but overall marks the end of a choice meal that could perhaps use a bit more flair and originality and a slightly warmer ambience.
Overall rating: 15/20
Venue details
Address: 39 Whitfield Street, London, W1T 2SF.
Venue phone: 020 7323 1544.
Opening hours: Lunch served noon-2.30pm, dinner served 6.30-9.30pm Tue-Sat.
Transport: Goodge Street.
Price: Set lunch £28 2 courses. Set meal £59 tasting menu.