Four to Eight: Refined simplicity and delicious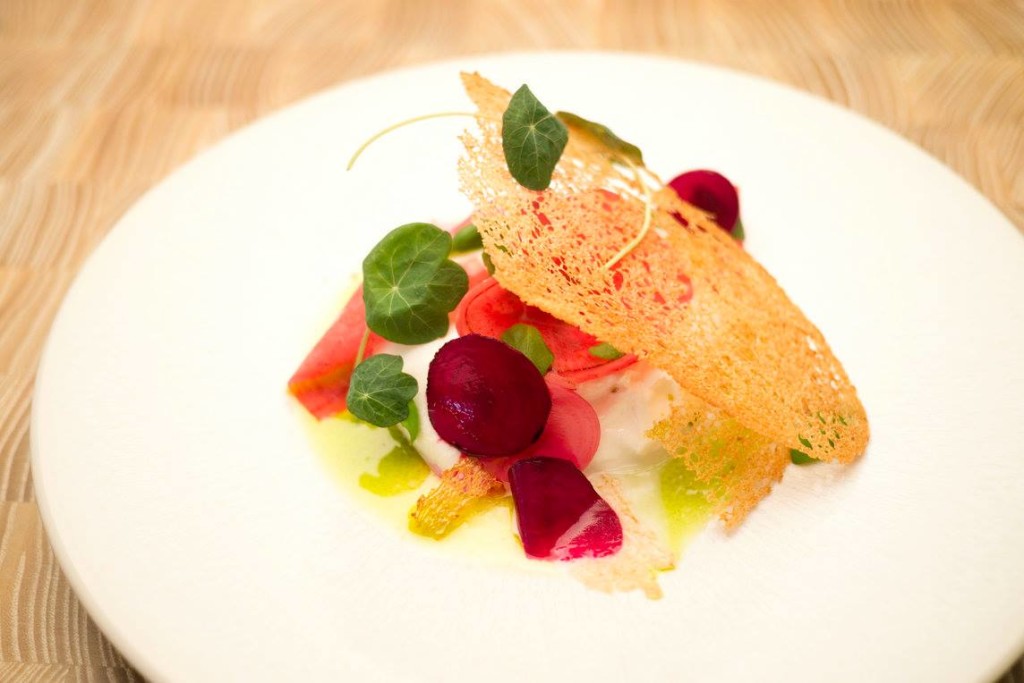 The newest restaurant ventures in Convent Garden London seem to posses san air of authentic traditional cooking mixed with modern simplicity, clean lines and plenty of flavour. Four to Eight is a stand out restaurant among the most recent venue openings across the city. Head Chef Ian Loynes, formerly of the Square is accompanied by the equally competent Andrew Lasseter, so it's no surprise that food is a cut above the mundane.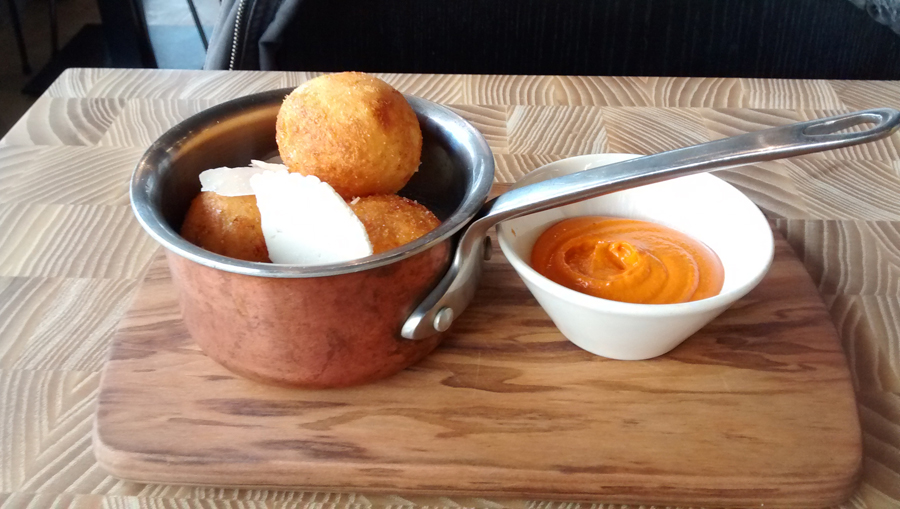 A tapa style menu is offered with an array of Italian inspired dishes, such as an oozing, crisp skinned arancini that has to be the finest I've sampled in London in terms of having a delicate rice layer and rich, oozing centre that is well combined with the home-made tomato ketchup. It's comfortingly indulgent but not too stodgy. (15/20)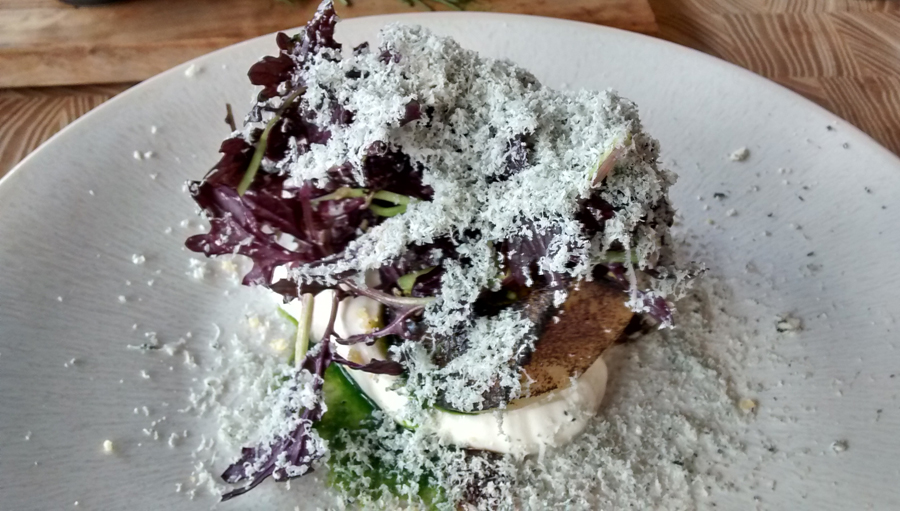 Charred pear with whipped pecorino is somewhat a salad revelation. The whipped cheese is sumptuous and well matched by a sweet pear and light chicory salad. It's truly salad sexed up. (15/20)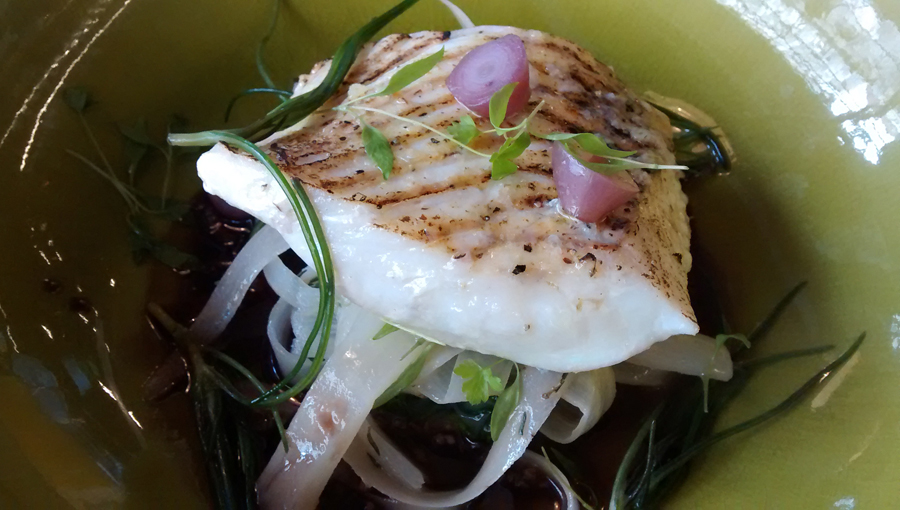 No less well turned out the fish main with salsify tagliatelle is soft, oily and yields easily to the fork. It's seated aloft a mound of lightly tangy salsify. (15/20) Sides are perfectly prepped including a mound of fresh artichokes and rich green broccoli (15/20). It's a foodie haven's heaven in many ways in terms of tapas style plates (think 10 Greek Street) and fans of health foods will find plenty of vegetarian options that are plentiful and well rendered.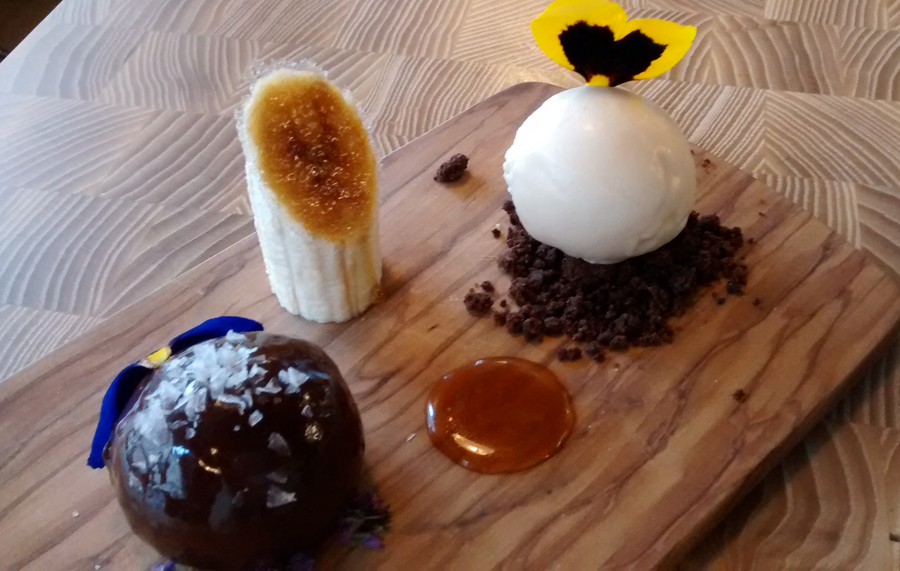 Desserts are really rather wonderful. The ultra sweet chocolate delice mousse is pretty as a picture with a small scoop of tangy banana ice-cream with a fresh, bitter yoghurt taste and delicate slice of banana (16/20).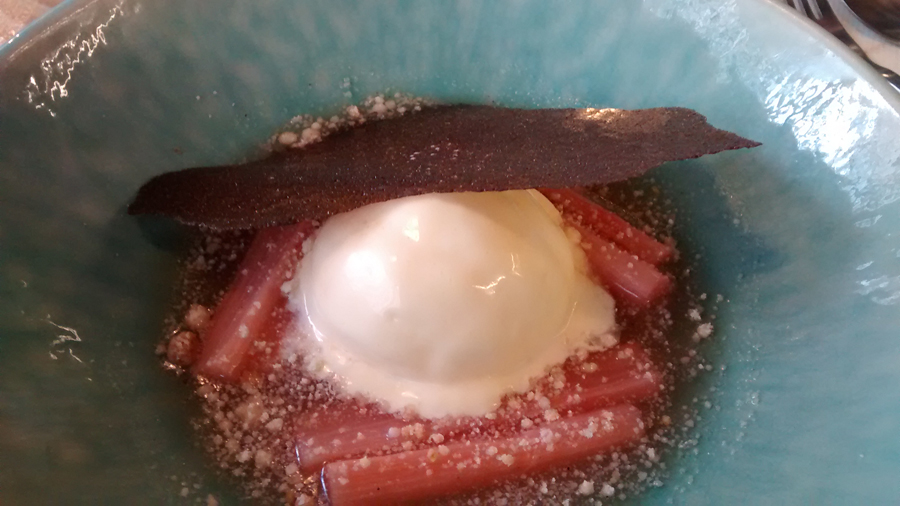 Rhubarb with ice-cream is simple but combines tangy and sweet elements very well (14/20).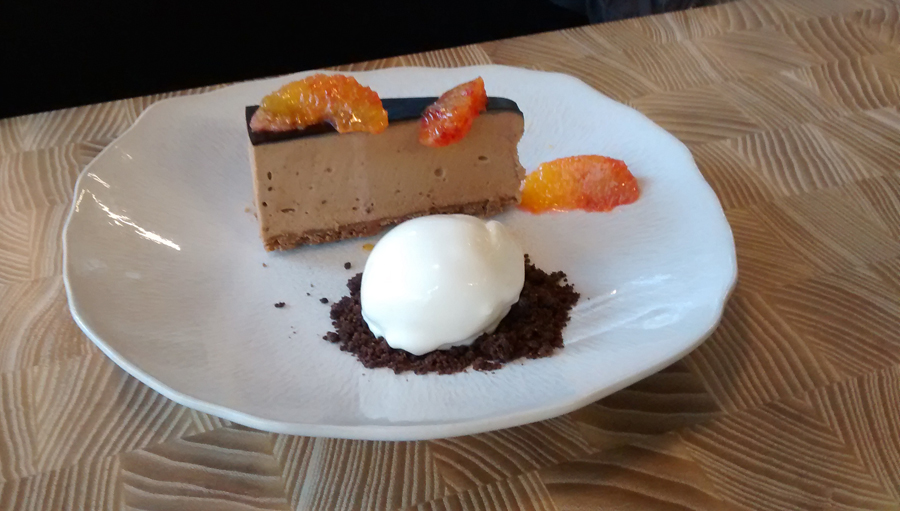 A milk chocolate parfait is smooth, sumptuous, creamy and not too sugary with delicate orange flavours. (15/20)
With elegant surroundings and simple but excellent cuisine there's really nothing to complain about and I will no doubt be returning, hopefully to heap some more praise on the venture.
Overall rating: 15/20
384 Coldharbour Lane, SW9 (0203417 7309,threeeightfour.com). Mon-Sun 5pm-late. A meal for two with wine, about £60 including service.