Galvin La Chapelle: Elegant French fare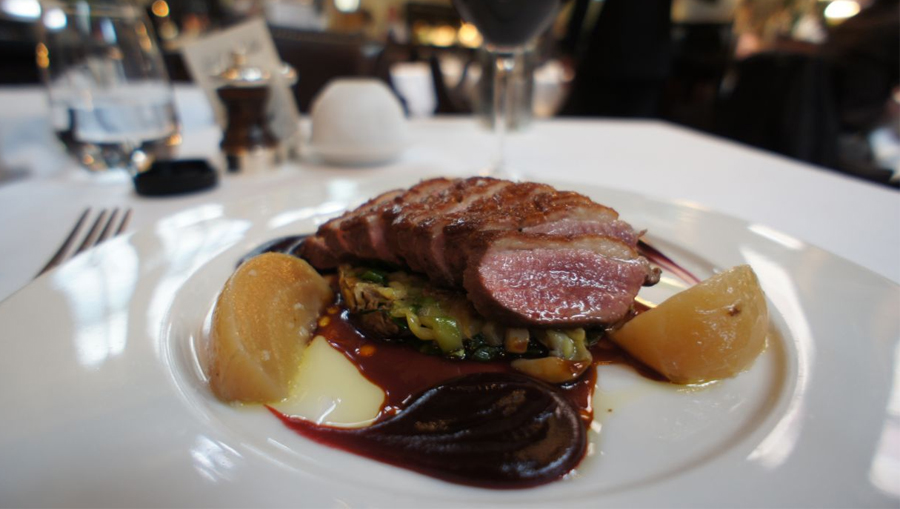 Galvin La Chapelle is a Spitalfields located elegant destination for modern French food in an airily, opulent setting with swift military regimented service, always with a smile and flavours ranging from the more mundane to some rather lush more consistently robust French flavours. A patch of the Galvin Brother empire the restaurant inhabits a Grade II listed building that is dramatic and grand, even if the food doesn't match expectations based on the setting.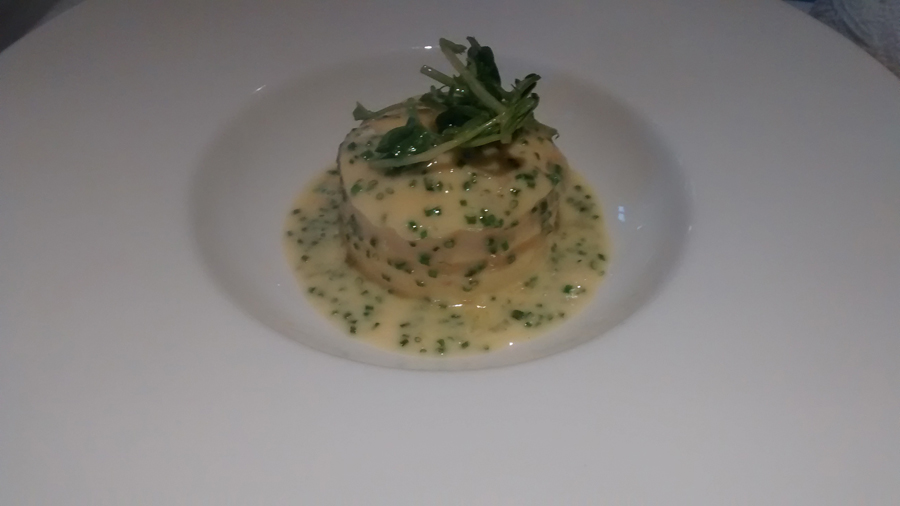 The signature starter of lasagne Dorset crab features a delicate and lightly seafood tasting, aromatic crab mousse seated carefully in between soft layers of pasta and a rich emollient beurre Nantais. Everything is well conceived, consistently good and certainly palate pleasing. (15/20)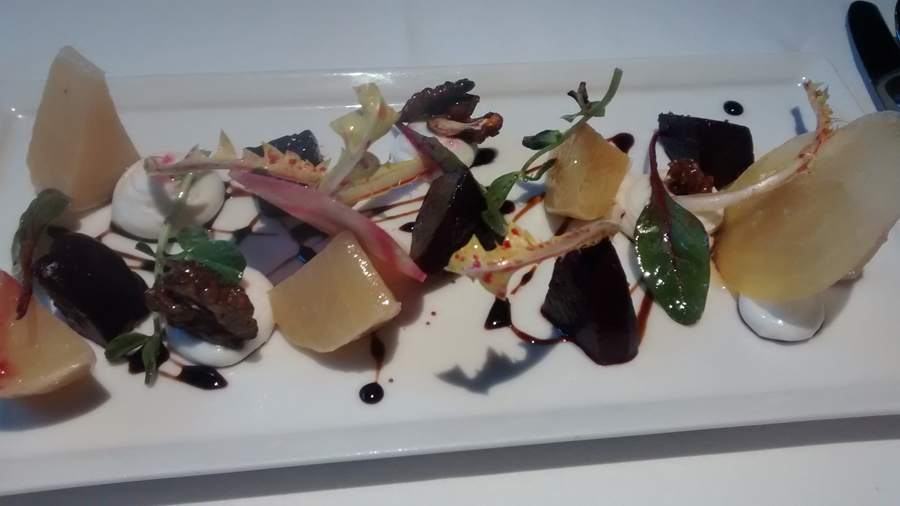 Beetroot and goats cheese salad is a typical modern rendition with sweet beetroot and slightly sour whipped goat's cheese. It's a pleasant salad overall with well balanced flavours. It would require more flair to be worthy of Michelin credentials. (14/20)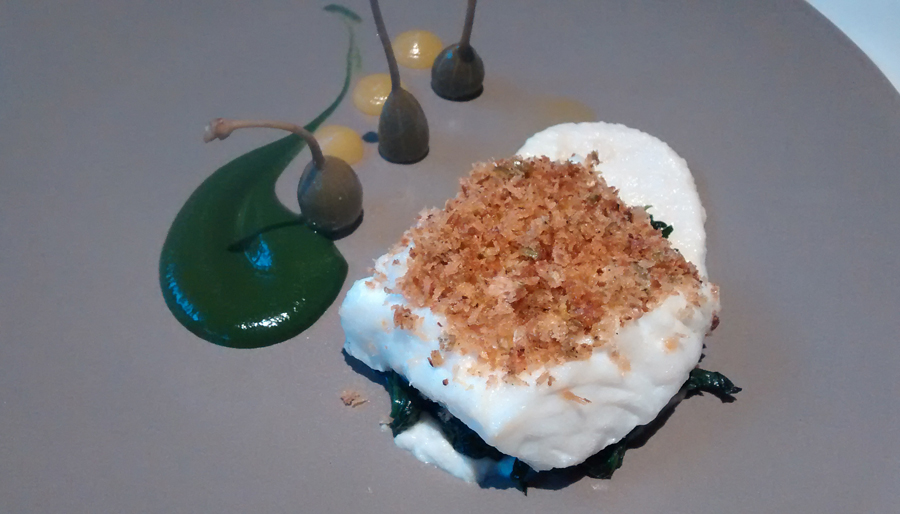 Icelandic cod Grenobloise is a little bland. The fish is not oily or soft enough really, the breaded crust doesn't really add anything to the dish and the truffle emulsion and caper berries don't really pack much of a punch or combine that effectively with the other elements on the plate. (14/20)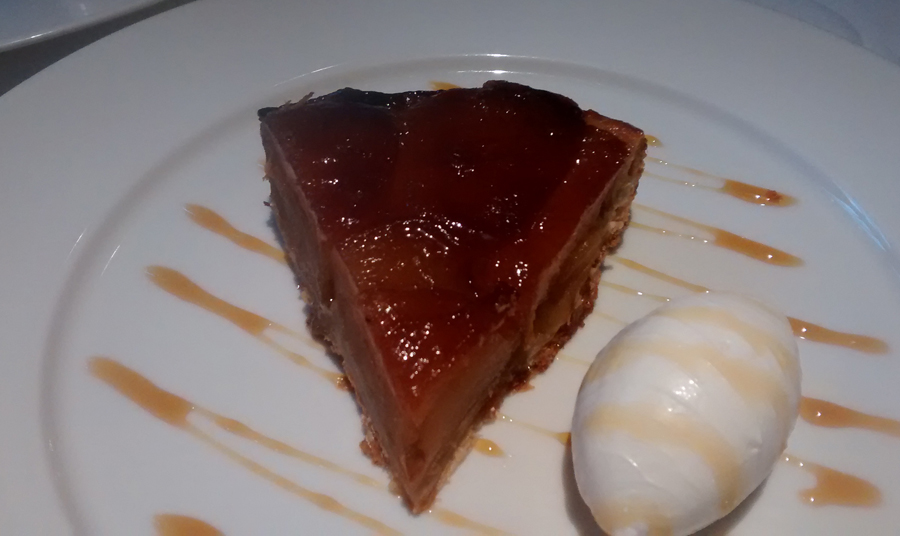 Tarte tatin is very reasonable and certainly a cut above the mundane, but nowhere near as spectacular as Dinner by Heston's meticulously crafted, oozing version or even Seven Park Place's crisp, caramel tatin with a very delicate crust. It lacks oomph again like the main. (14/20)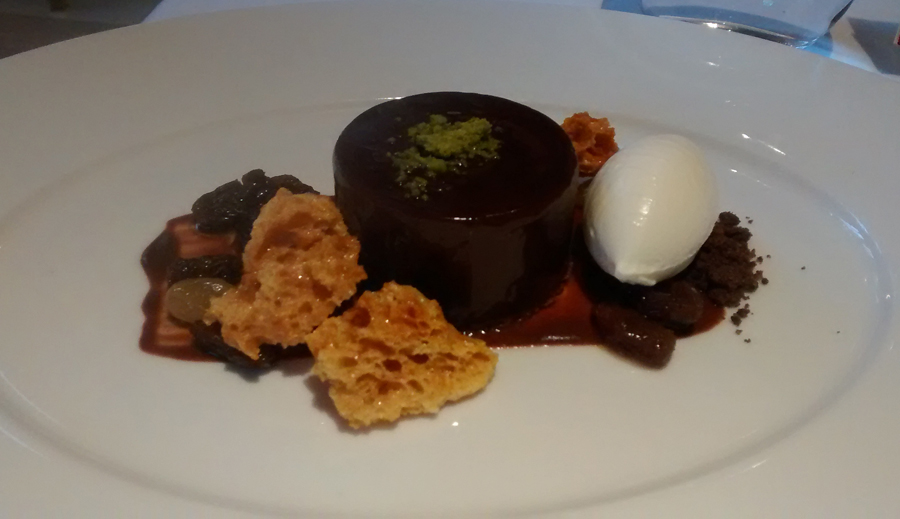 Vahlrona chocolate mousse on the other hand is rather more spectacular as far as desserts go with an oozing milk and white chocolate centre, scoop of creme fraiche to balance the rich, dark chocolate and sweet flavours and sweet, crisp honeycomb pieces scattered temptingly across the plate. (16/20)
Galvin La Chapelle is  Michelin starred venue and as you'd expect food is generally satisfying across the board and some plates verge on the faultless, but it's marked by some more mediocre options that could use more finesse and balanced flavours.
Overall rating: 15/20
Galvin La Chapelle, 35 Spital Square, London E1
020 7299 0400
www.galvinrestaurants.com