Archives for Turkish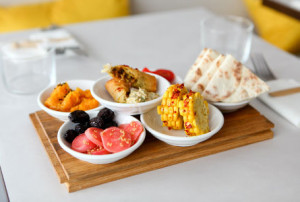 Honey & Co has been on a hype train recently and I merrily sauntered on. Run by husband and wife team Itamar Srulovich (most recently head chef at the acclaimed Ottolenghi) and Sarit Packer, this bijoux bistrou cafe in Warren Street London has been revered by many a critic for its home-spun Middle Eastern food, ...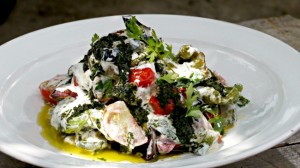 Yotam Ottolenghi is a much acclaimed Israeli-born chef and cookery writer who previously worked as a pastry chef at The Capital, Michelin-starred restaurant in Knightsbridge, among other prestigious venues. Ottolenghi draws from various shores, but his influence is mainly Mediterranean, the Middle East and Asia. The first Ottolenghi deli was established in Notting Hill in ...