Hedone: The finest ingredients but lacking flair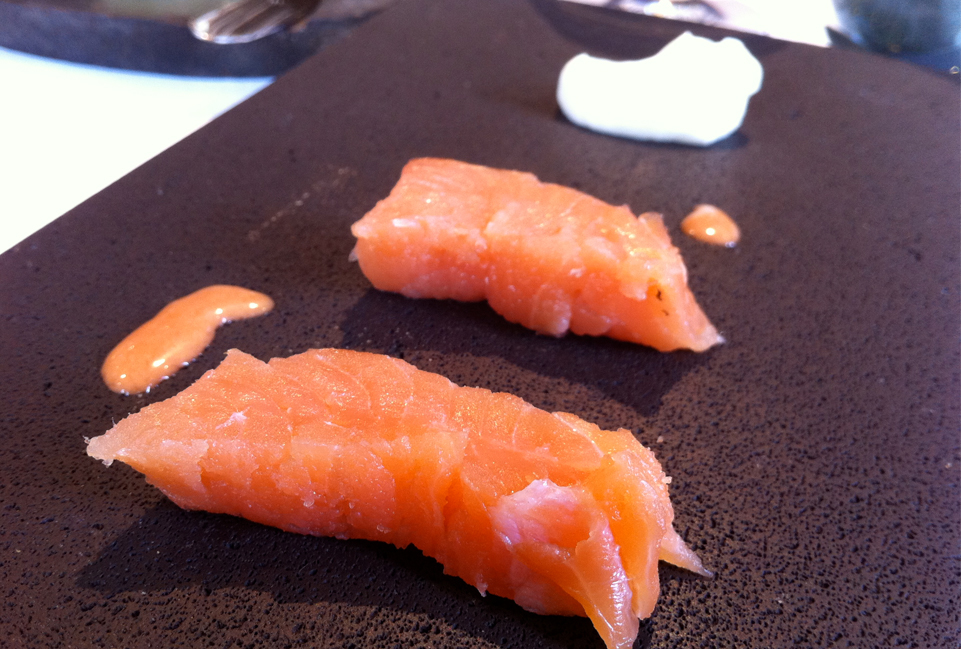 Fastidious when it comes to ingredient sourcing and presentation, Hedone takes food seriously. Located on Chiswick High Road and headed by former food-blogger Mikael Jonsson, Hedone attempts to serve creative, ingredient-focused cuisine with flair. Mikael travels throughout the UK to source out artisan suppliers, serves seasonal food and regularly adjusts the menu to avoid diner boredom.
The ambience is serene and the interior earthy, chic and modest. There is something deliberately unassuming about the decor and discerning about the cuisine. It's innovative in this sense, if not overly exciting.
The flavours are extremely subtle and not over-complicated. There is something admirable about the simplicity and technical execution of the dishes, but I want to be enraptured and enchanted by the cuisine, rather than experiencing a purely intellectual exercise in high quality ingredients. It's good, very good, but not close to perfection yet. Perhaps the dishes just need to be sexier.
Remember, Mikael is a food geek so perhaps his fascination with ingredient finery is substituting for great food. Post-modern it may not but I'm not entirely sold…yet.
A 3 course menu at lunch is £35, Tasting Menu £65 and Carte Blanche £85. I opted for the seven-course tasting menu and it was really a mixed bag of very good and overly quirky.
---
Bread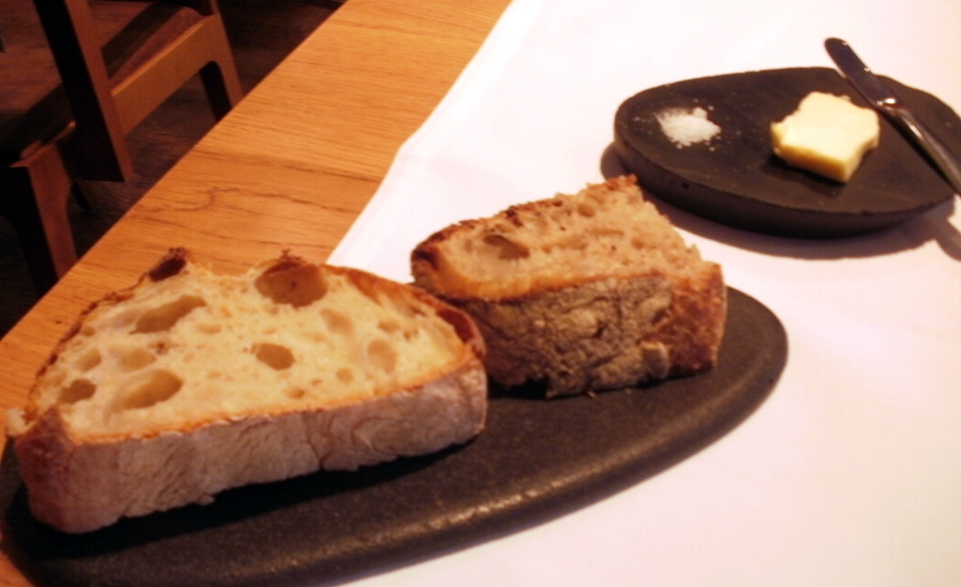 Great natural flavour exuded from both the breads offered. The chef trained with the finest baker in France to refine his technique and this is partially, if not entirely reflected in the offerings. Like everything else, it slightly lacks pizzazz. 16/20
---
Tasting Menu
An amuse-bouche of smoked eel in a pastry case, a Parmesan biscuit with red jelly button and a portion of foie gras were offered. All were interesting, beautifully presented and interesting in terms of taste. This set the theme for the rest of the meal. 16/20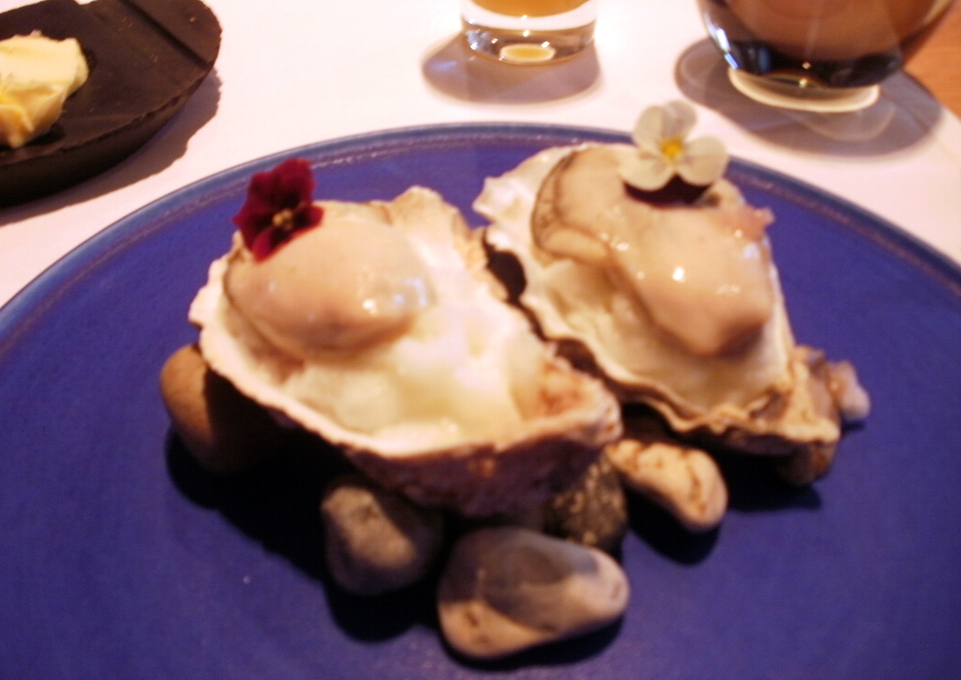 Poached Cornish rock oysters with Granny Smith apples and shallots were light and delicate with the refreshing and zingy apples and shallots making a palate-pleasing accompaniment. 16/20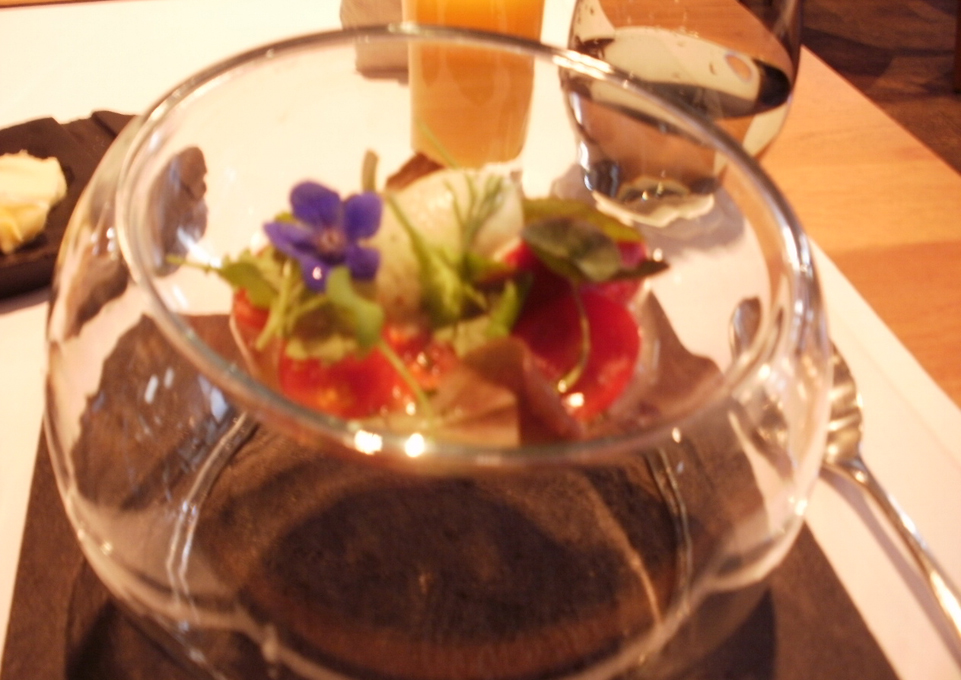 Mediterranean tomatoes, with Orleans mustard dill and yoghurt sorbet, was another understated dish, with subtle but not necessarily crowd-pleasing flavours. A tad dull and uninspired.14/20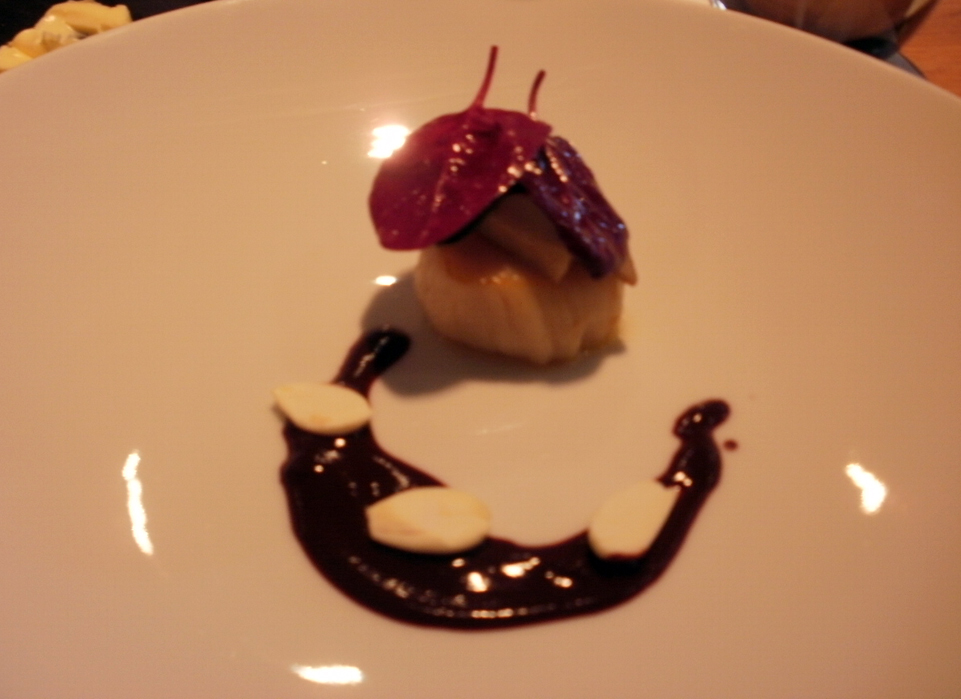 Pan fried hand dived Scottish scallop with red orach, wild mushrooms and fresh almonds had an interesting if not entirely balanced mix of flavours. The scallops was lightly cooked and juicy, as I prefer, but I wasn't convinced by the red orach and wild mushroom combination. It didn't add much to the scallops and served to confuse rather than titillate. 16/20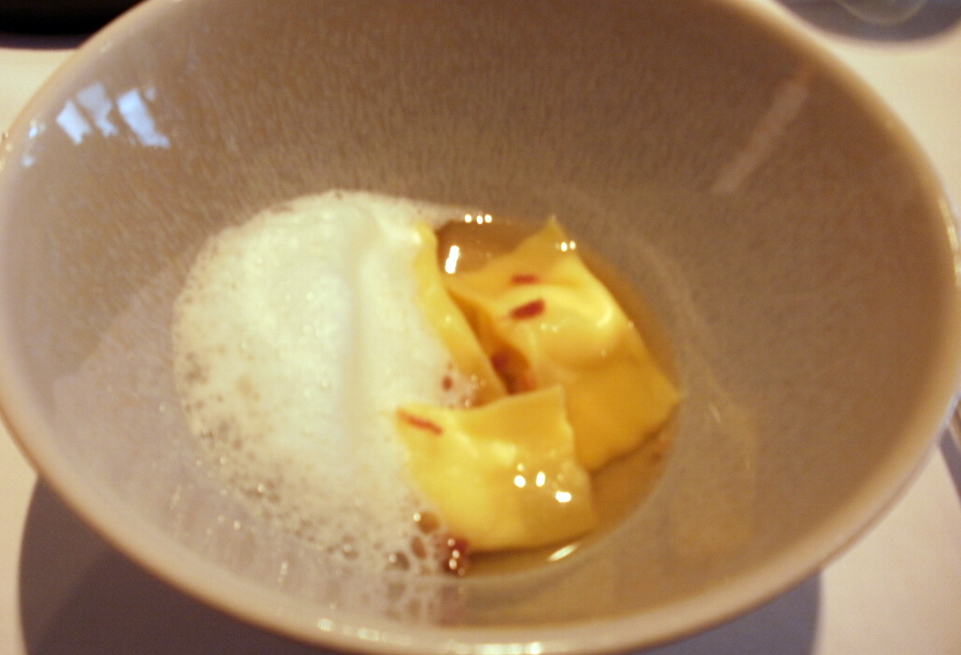 Liquid parmesan ravioli with Roscoff onion consomme, mild horseradish and pancetta was flavourful, exquisitely soft – as I prefer my pasta to be and burst gently on the tongue. It wasn't groundbreaking, but the attention to ingredient sourcing and focus on the raw ingredients is ever-present in every dish at Hedone. 16/20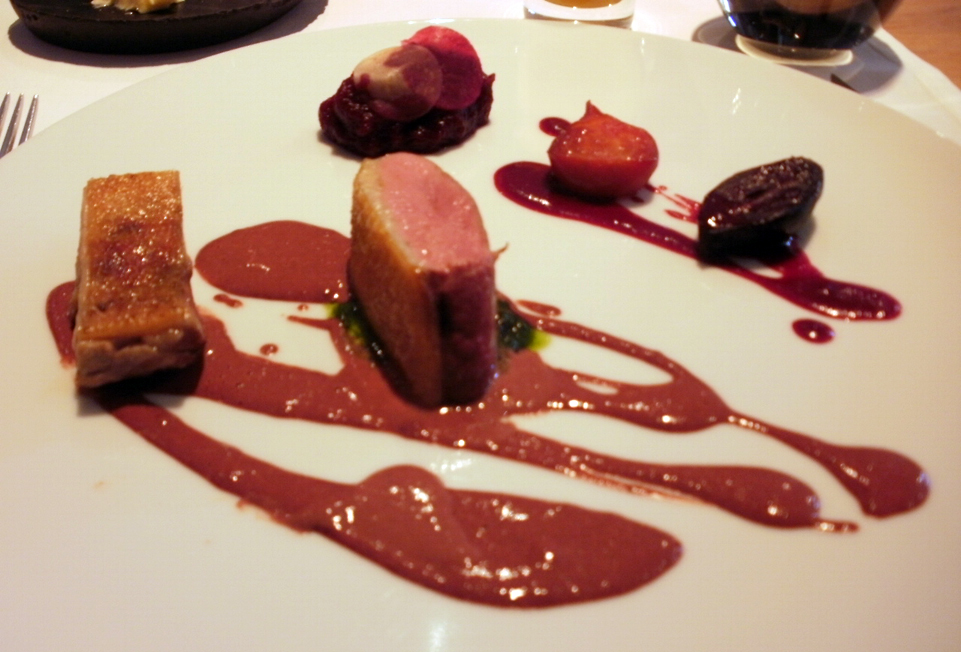 Roasted breast and crispy leg of Challans duck with beetroot five ways was another visually enticing dish and the duck was cooked to perfection, but something was missing in the execution. Was I supposed to discern the beetroot done five ways, because I really couldn't? 16/20
---
Dessert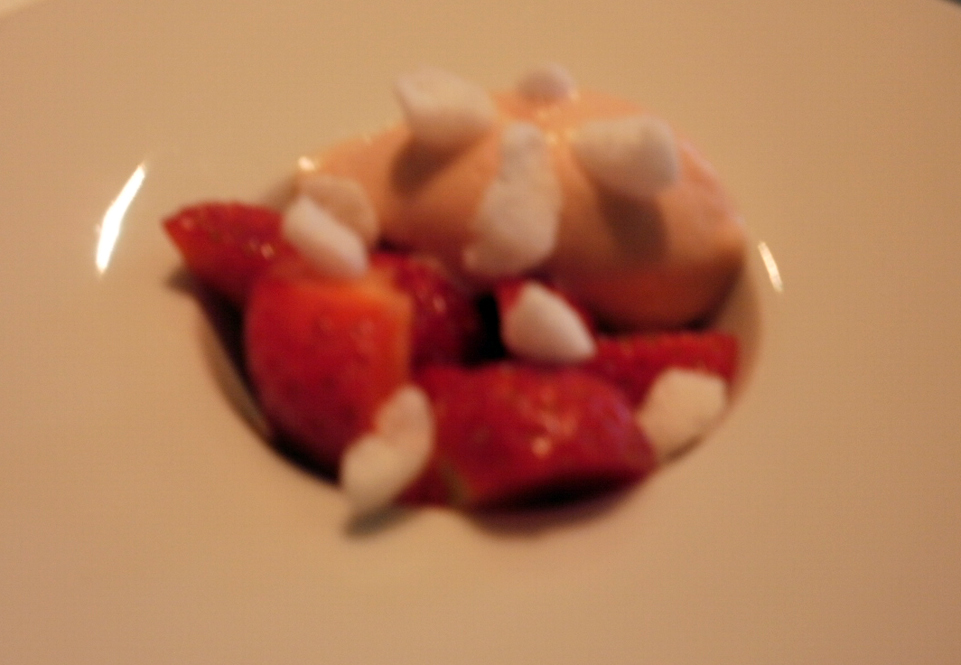 Fresh Mara de bois, mint and rhubarb sorbet was refreshing and zingy. It was a perfectly light and effortless dessert. It's not that anything seeks to wow or indulge but focus on the ingredients involved. It's a deliberate attempt at understated cuisine, but one that makes everything fall short of that 'food heaven' experience we all seek. 16/20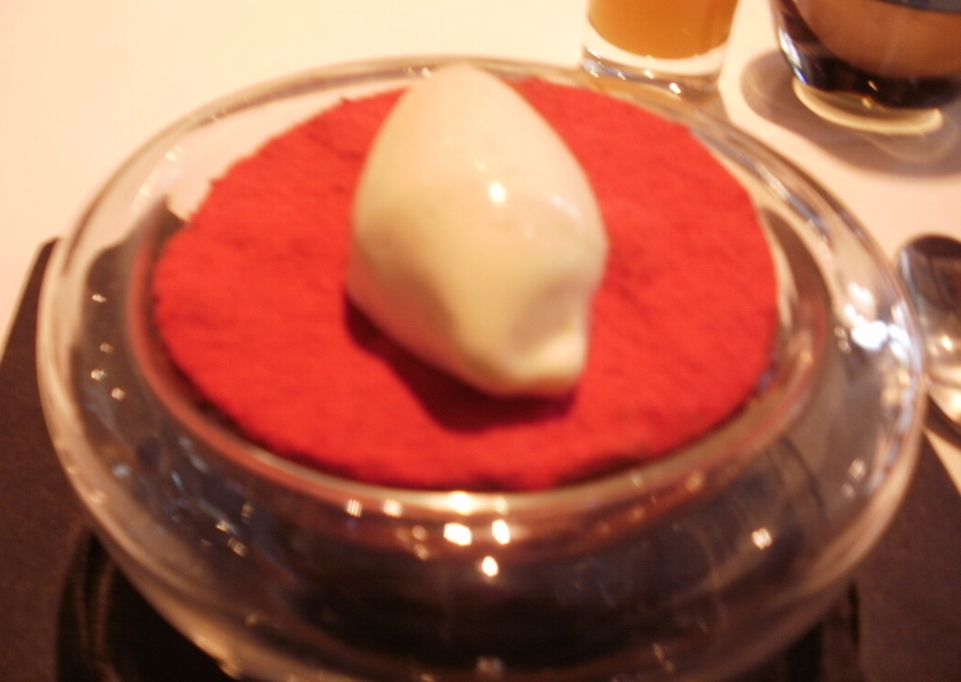 Warm chocolate, powdered raspberry, passion fruit jelly and Madagascar vanilla ice-cream was more decadent and inviting. The chocolate was rich and creamy, the powdered raspberry and passion fruit jelly zingy and the ice-cream sweetly soothing, cutting the rich and more sour chocolate. It wasn't the perfect dessert but was appreciably well-prepared and thought out. 17/20
---
Overall
Hedone clearly takes pride in offering ingredients of the highest quality, presented with technical precision and cuisine that is not over-bearing or over-indulgent. I truly appreciate this effort and everything does taste fantastic if not overly captivating. Undoubtedly worthy of a Michelin star, but just a tad boring and over-hyped. An exercise in food intelligence cannot replace a ground-breaking meal.
Rating: 16/20
Cost: A 3 course menu at lunch is £35, Tasting Menu £65 and Carte Blanche £85.
Telephone: 020 8747 0377.
Address: 301-303, Chiswick High Road, London, W4 4HH.
Opening Hours: Lunch served noon-2.30pm Thur-Sat. Dinner served 6.30-9.30pm Tue-Thur; 6.30-10pm Fri, Sat.
For more information see www.hedonerestaurant.com.