Jago Shoreditch: Ottolenghi inspired small plates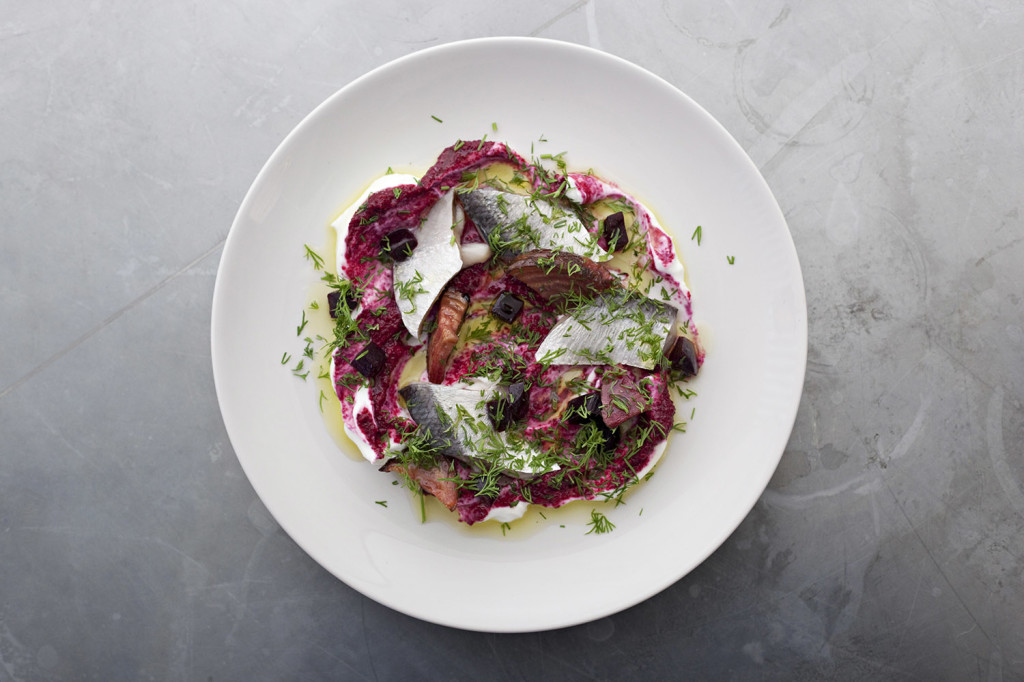 Jago a new restaurant venture with Southern European, Middle Eastern and Ashkenazi influences in Hanbury Street Shoreditch has a futuristic, modern, clean decor and boasts a former chef (Louis Solley) from the kitchen of Ottolenghi so it's no surprise to see some typical Mediterranean vegetarian dishes with the ethos to cuisine grounded in simplicity, flavour and good cooking. Hugo Thurston (formerly general manager of Morito) heads the venture and flavours tend towards the bold, bright and flavoursome. It's airy and bright inside with a sense of cheeriness, much like the cuisine. What the venture lacks in culinary panache it makes up for in a sleek, bold decor and inviting interior.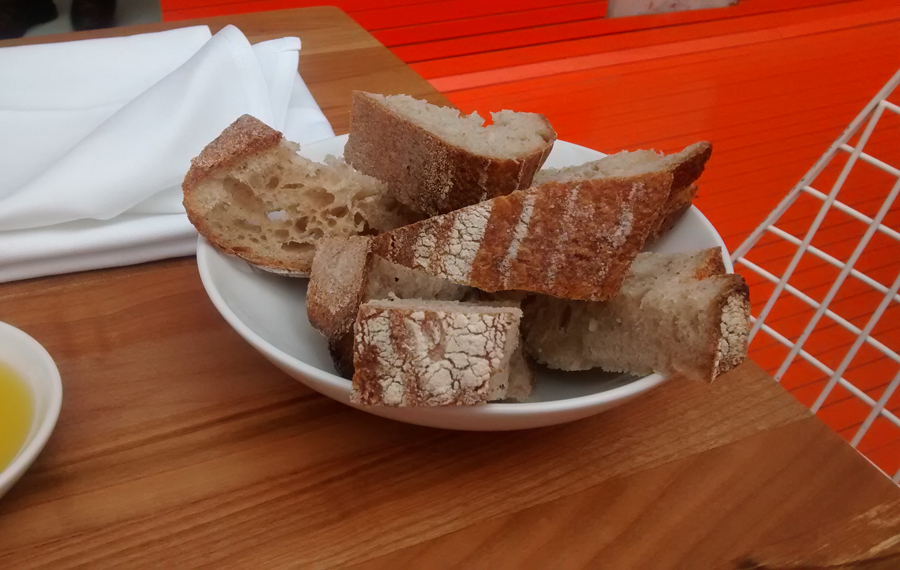 Butternut squash with tahini sauce, onions is a vegetarian dream in terms of sweet, tangy elements and a sense of being a homely comfort dish that begs to be scooped up with the soft sourdough offered (13/20). It's a great dish and the onion and romesco dish is another appreciably good dish lacking in pretension but plentiful in flavour (13/20).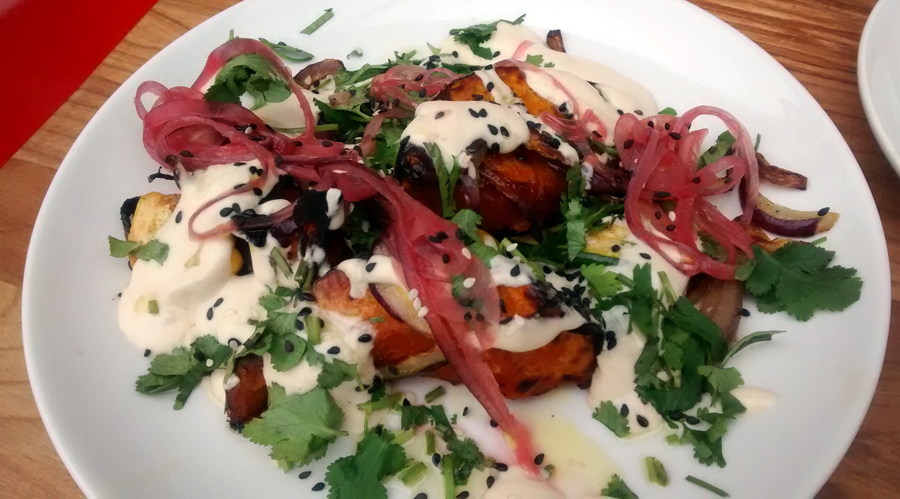 The hake with broccoli and anchovy sauce has some pleasant flavours but is nothing awe inspiring. It's easily replicated at home with a bit of kitchen savvy. It could do with being a bit more upmarket in terms of presentation and flair but it's a serviceable, tasty dish. (12.5/20)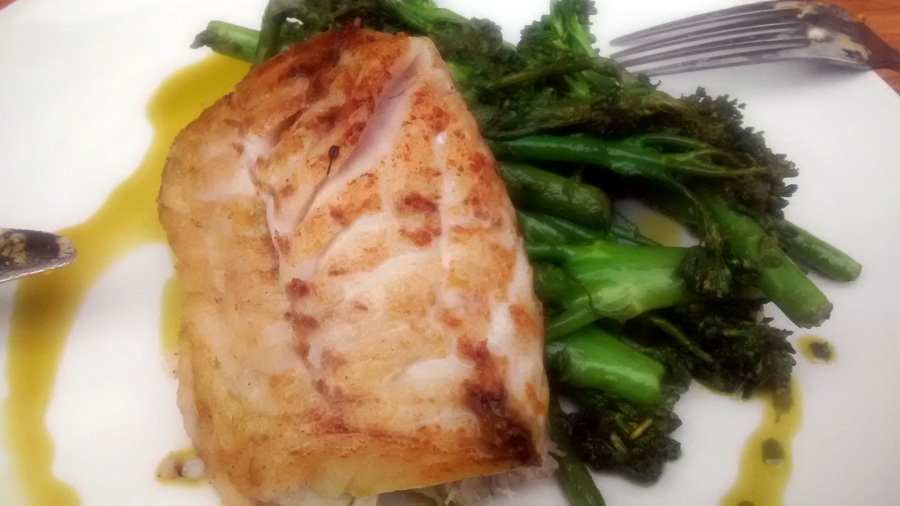 Chocolate tart is too hard and the base lacks flavour. It needs a sweet edge (12/20).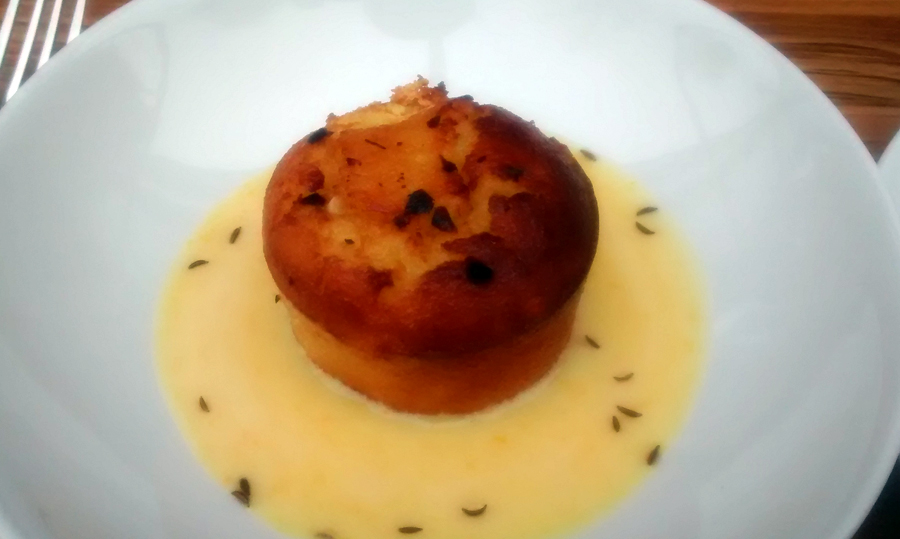 The orange sponge cake with curd is soft and the curd has very sweet, lightly tangy flavours, but it also could use a touch refinement perhaps to match the minimalist, modern decor that suggests something a bit more inspirational in terms of cuisine. It's certainly delicious, but nothing to get overly excited about (12.5/20). I would definitely return though to sample more dishes, particularly vegetarian plates and the ambience makes it a welcome addition to the Shoreditch shores. It's a great spot to catch up on work with free wi-fi and  grab a very good coffee.
Overall rating: 13/20
Jago
68 Hanbury Street, London, E1 5JL

Area: 
East London
Nearest Tube: 
Shoreditch
Website: