Kitchen W8: Sterling performance from Michelin favourite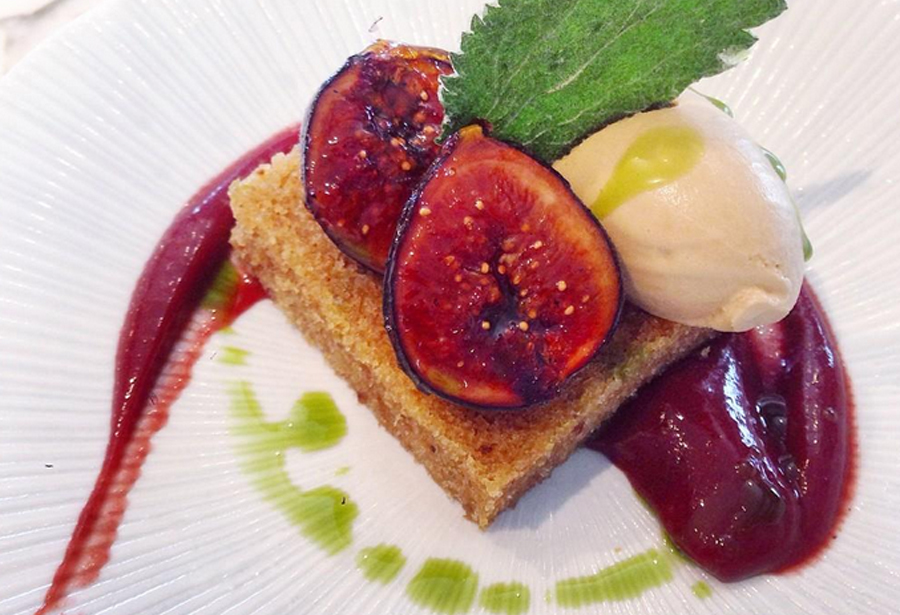 A Phil Howard of The Square venture I've previously visited, Kitchen W8 in the heart of Kensington presents impressive Michelin cuisine that rarely falters in flavour balancing, portion sizing and aesthetic consistency. The current Autumn menu is a rather stimulating one with some great fish dishes on the starters, selection of heartier transition mains featuring seasonal vegetables and lighter but typically British dessert fodder deconstructed options, with the poached pear with buckwheat reminiscent of a very posh broken down crumble and whipped rice pudding blended to wafty mousse like consistency to dazzle the taste buds.
As ever the set lunch is a steal at £23 for three courses and well worth a trek across London for. The decor is formal and muted, as in many Michelin level establishments and particularly the Phil Howard venues, but this doesn't detract from the fine quality food. It's not stuffy and service is pleasant, attentive and reasonably well timed. No one seemed in a hurry to leave and neither was I. Yet again, across the board I enjoyed an extremely meritable lunch, with the brill main being the highlight and the classic chocolate pave that's typically only well rendered in London's best dining establishments. A well structured meal throughout, I wouldn't hesitate to recommend Kitchen W8 to anyone looking for standout cuisine.
---
Breads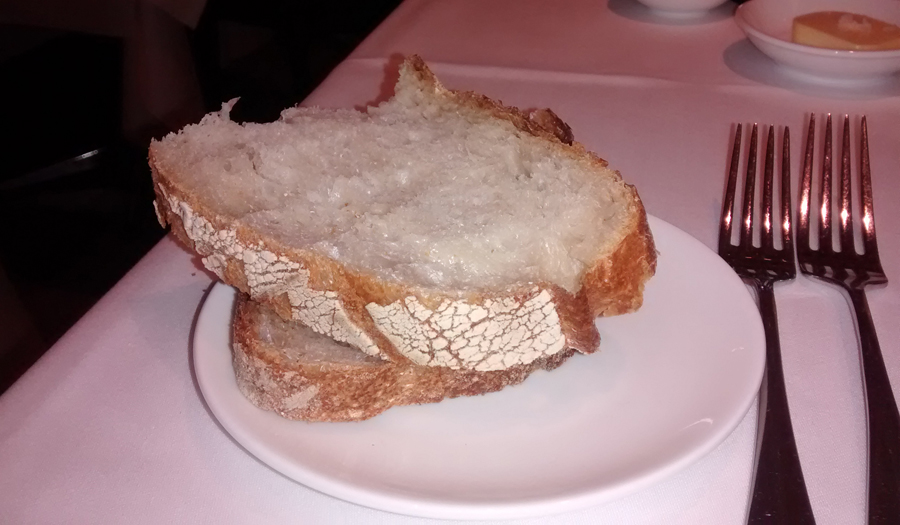 A soft, warm and pleasantly airy white and brown bread are offered with butter, which makes this one of London's better bread offerings relative to other dining establishments. 14/20
---
Starters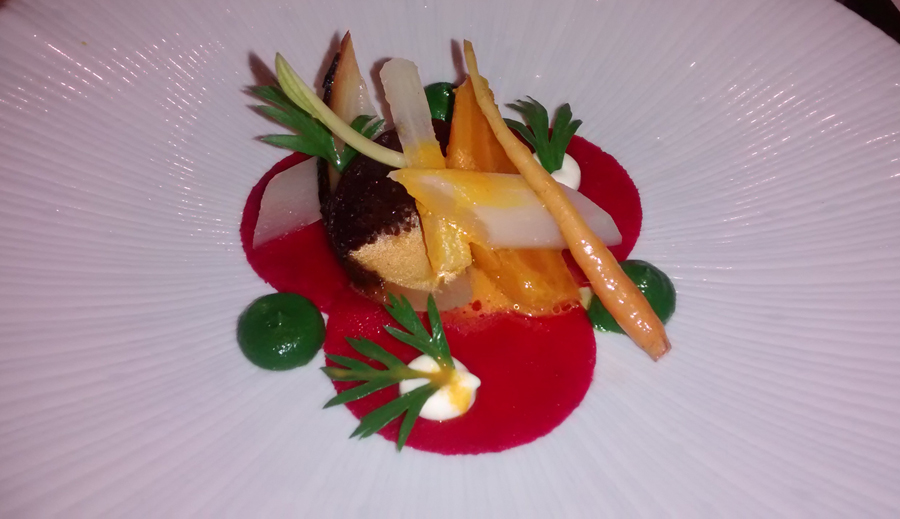 Salad of Autumn roots with Roscoff onion, pickled kohlrabi and horseradish is lovely, light, fresh salad with delicately pickled vegetables and good sweet and acidic contrast. 15/20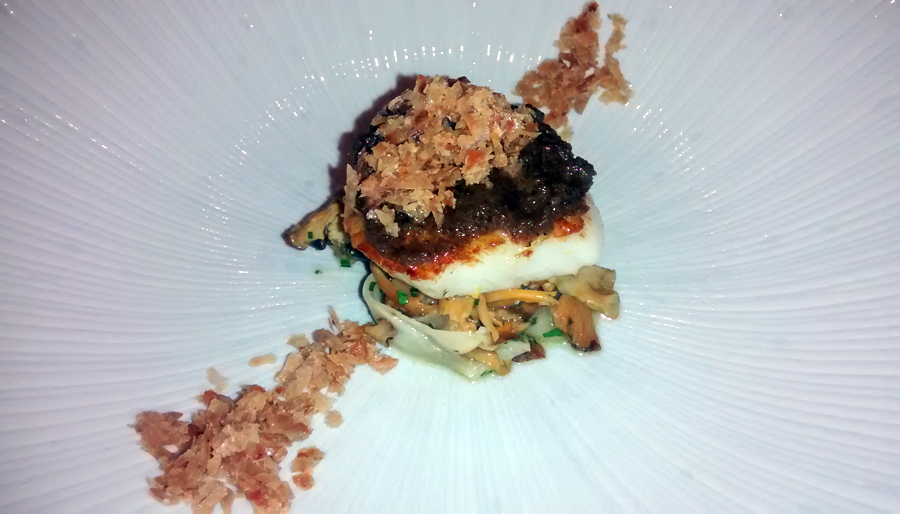 Orkney scallop with charred celeriac, truffle and roast chicken skin is a rich and beautifully prepared dish. The scallop is fantastically sweet and succulent, contrasted with a light broth and earthy mushrooms, the richness of which lifts the subtle scallop flavour. 16/20
---
Mains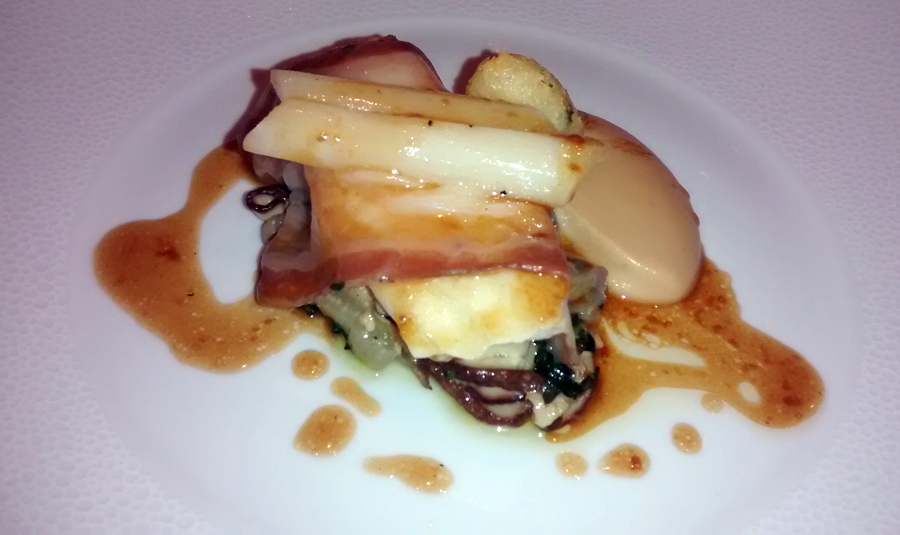 Roast Cornish brill with Iberico pork belly with caramelised cauliflower, salsify and cepes is a masterful fish main in many ways as Kitchen W8 manage to so successfully combine a lighter fish flavour with other richer more indulgent sauces and accompaniments that would equally suit heavier meat mains. Wrapped in a light wisp of pork belly the fish is juicy and fresh, mopping up the flavours of the caramelised sweet cauliflower and mushrooms. It's again, earthy and demonstrates that the restaurant can really sex up an often more blandly presented fish option. 17/20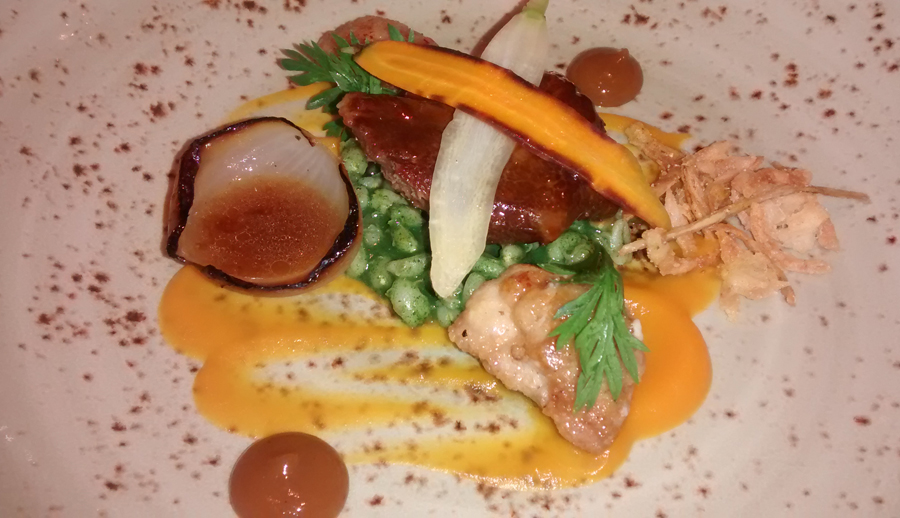 Slow cooked veal cheek with pearl barley, carrots, capers and raisins is a sterling main but lacks the wow factor and depth of flavour of the fish dish. The veal is good but a touch dry and while the lightly caramelised onions do elevate the blandness of the meat and the soft pearl barley complement, it could use some heavier, richer flavours that work more coherently with veal. 15/20
---
Desserts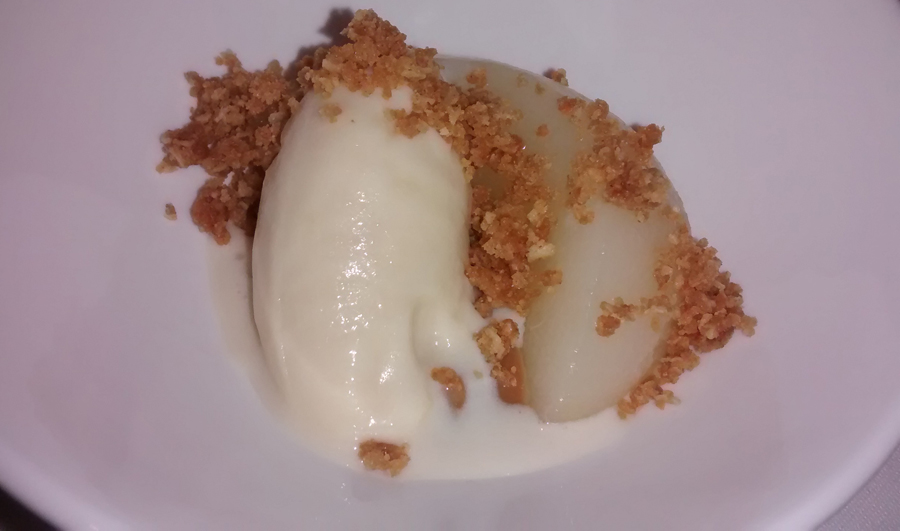 Poached pear with brown butter ice-cream, salted caramel and buckwheat features a lightly poached pear with delicate crumble and sweet ice-cream. It's simple and understated but a workable, refreshing dessert option. 15/20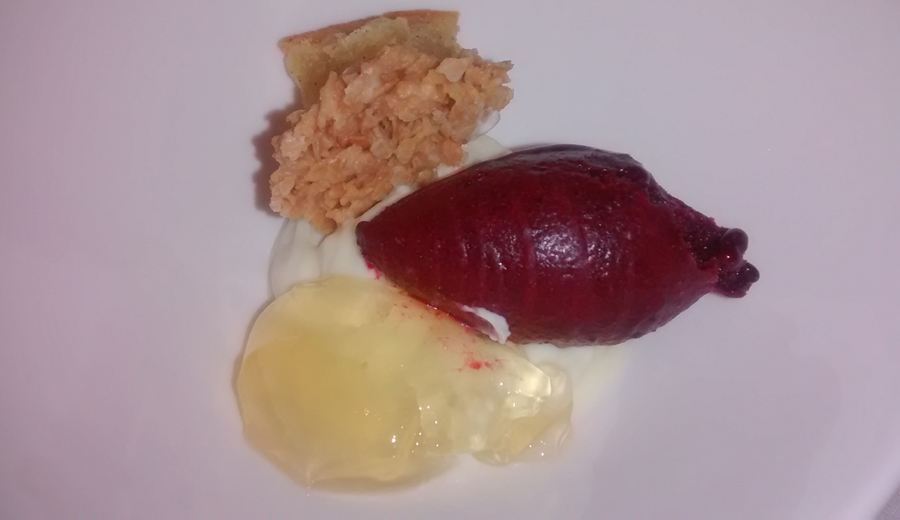 White chocolate and yoghurt mousse with blackcurrant sorbet, lemon and almond features a lovely creamy mousse that doesn't carry too much sweetness and is pleasantly contrasted by a bitter sorbet. Again, it's pretty refreshing for a chocolate-based dessert. 15/20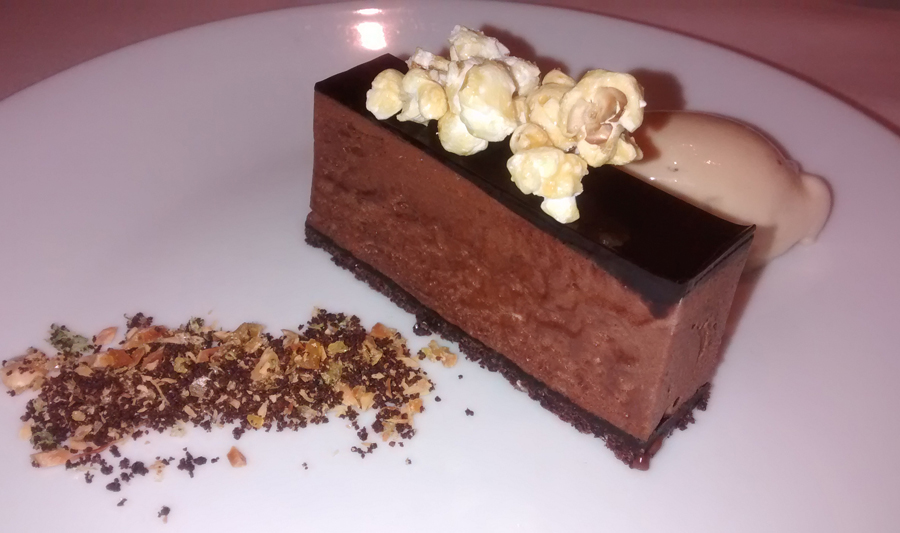 Chocolate pave with peanut ice-cream, popcorn and lime is an often replicated classic of fine dining outlets and is well rendered here, with a rich but not overly sweet chocolate pave, accompanied by a lightly sweet peanut ice-cream that perfectly complements and has that hint of decadence we all seek in a chocolate dessert. 16/20
---
Petit Fours
Simple but fresh and delicious chocolate truffles are offered to finish a concrete Michelin level meal, making Kitchen W8 again one of London's most worthy dining establishments. 15/20
---
Overall
At this formal but high quality Michelin dining establishment you are sure to experience excellent cuisine, a well articulated, formulated and executed menu in terms of presentation and substance. It's one of the city's gems and no doubt will continue to be so. The Michelin star remains well deserved.
Rating: 16/20
Cost: Main courses £19.95-£29.50. Set lunch (Mon-Sat) £21 2 courses, £23 3 courses. Set dinner (Mon-Fri) £21 2 courses, £23 3 courses.
Telephone: 020 7937 0120.
Address: 11-13 Abingdon Road, London, W8 6AH.
Opening Hours: Lunch served noon-2.30pm Mon-Sat; 12.30-3pm Sun. Dinner served 6-10.30pm Mon-Sat; 6.30-9.30pm Sun.
For more information see www.kitchenw8.com.