La Trompette: Charming and classic Michelin cuisine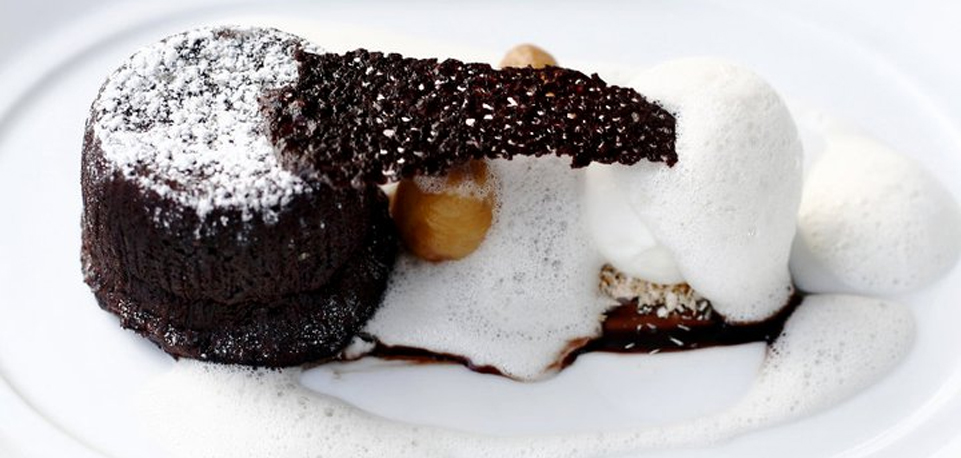 Established in 2001 Chiswick based La Trompette is an offshoot of Michelin restaurant The Square and part of the Nigel Platts-Martin and Bruce Poole restaurant group, also encompassing Chez Bruce and The Glasshouse. La Trompette offers more simplistic cuisine to The Square, still with a good degree of refinement, such that it earned a Michelin star in 2008 under Anthony Boyd. In 2013 Rob Weston took on the Head Chef position having spent a good deal of time under Phil Howard at The Square. The menu is fairly traditional with some slightly innovative twists.
Expect boudin of pheasant, pan fried foie gras with apple and quince, tortelloni of dorset crab, haunch of fallow deer and dessert classics such as buttermilk panna cotta, souffle and creme fraiche tart. It heavily leans towards French cuisine.
Decor is typically formal, neutral and muted with crisp linen tablecloths and service follows this pattern in a helpful but restrained manner. It's very much akin to The Square, Kitchen W8, L'Autre Pied and numerous other Michelins in that respect.
The meal was enjoyable overall but I am disappointed that so many fine dining venues don't make their own bread and dessert was a bit uninspired and incoherent. Otherwise solid classical cooking was demonstrated at a reasonable set menu price with plentiful options. A set three course lunch is £27.50 for three courses in the week and £45 for dinner and £32.50 on Sundays and with a good variety of dishes there's little to really complain about.
---
Bread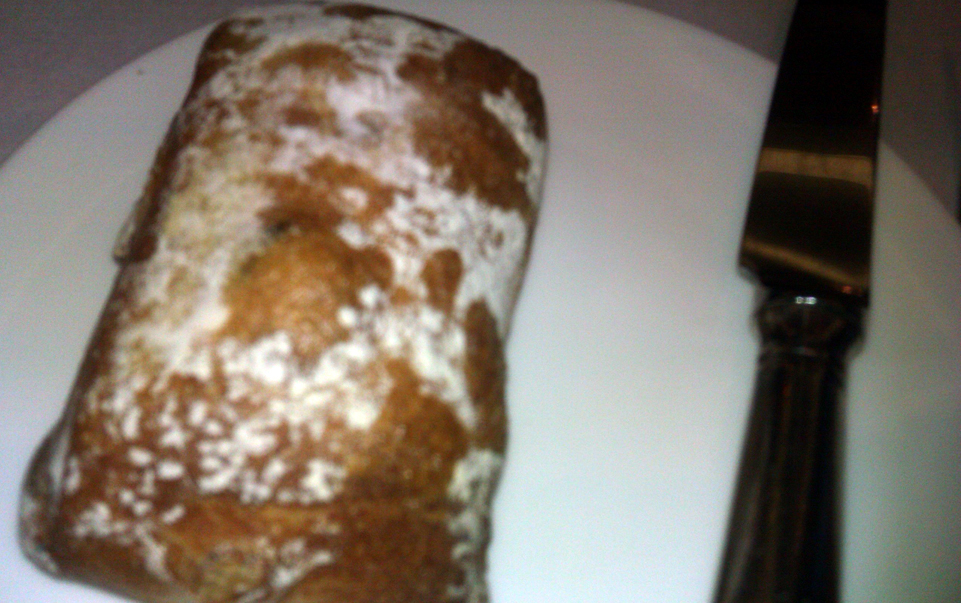 A warm walnut and raisin bread is presented that has a dense, earthy and slightly sweet flavour. 14/20
---
Starter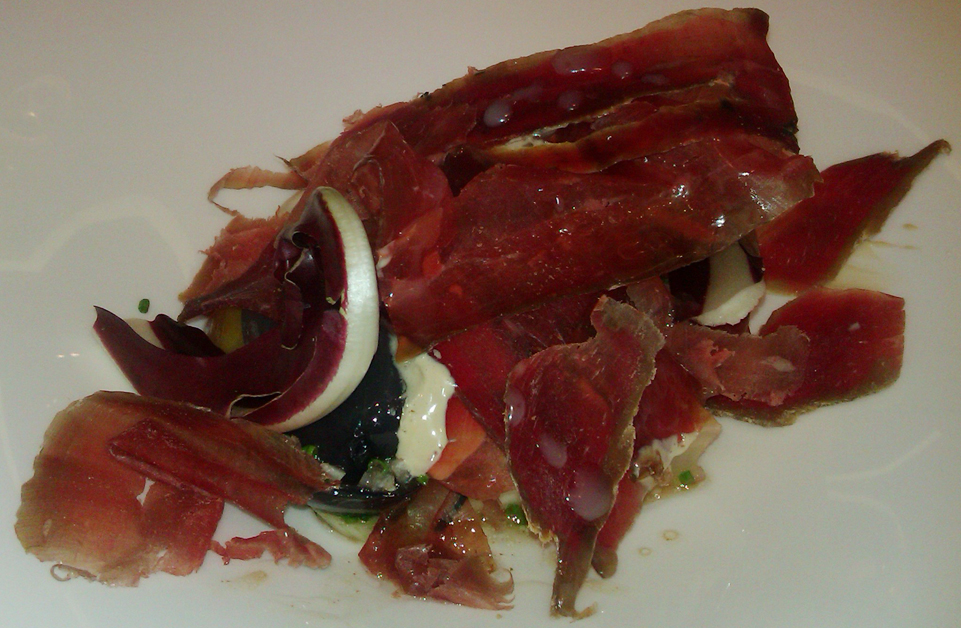 Warm salad of salt baked beetroot and celeriac with walnut cream, bresaola and Tête de Moine features nicely balanced flavours, soft and lightly acidic beetroot and a well seasoned walnut cream. It does lack a touch of finesse and is a very simply executed salad option. 14/20
---
Main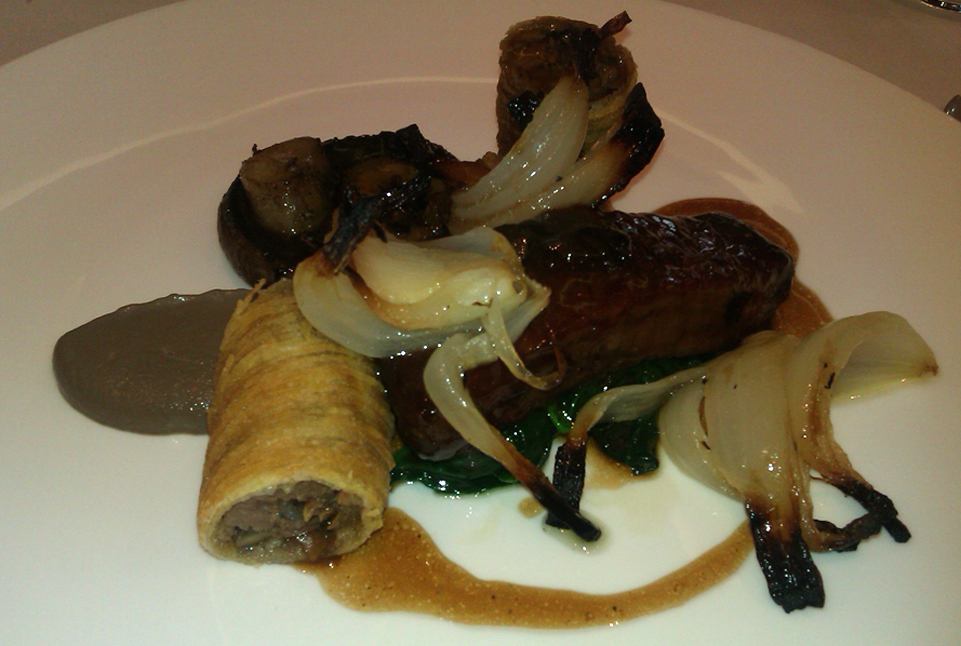 Beef short-rib croustillant is a very succulent melting piece of beef with smoky mushrooms, rich sauce carrying great depth of flavour and slightly chewier croustillant with good, crunchy, light exterior. It's packed full of flavour and very well seasoned. 17/20
---
Dessert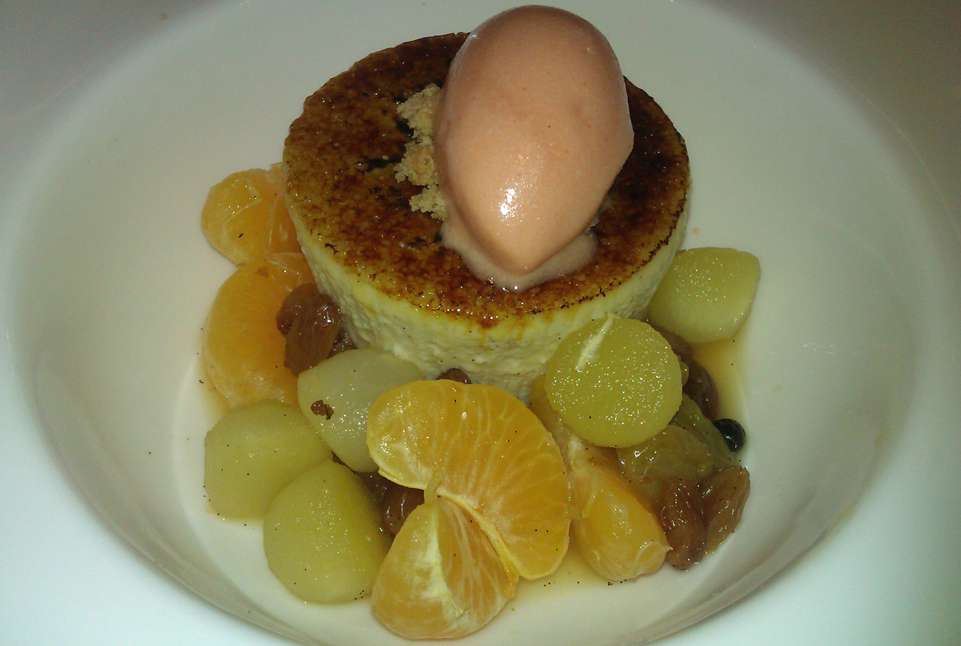 Burnt vanilla cream is fairly smooth, but a touch heavy textured for a creme brulee and doesn't combine so effectively with spicy sultanas and clementines or the accompanying orange sorbet. Everything is pleasantly flavoured in isolation but seems somehow incongruous as a holistic dessert. 15/20
---
Petit Fours
Pleasantly crunchy, sweet macaroons were offered as petit fours which made a welcome change from the usual chocolate truffles offered to end a meal. Good texture and taste and not exceptionally sweet. 14/20
---
Overall
An elegant interior, classy cuisine and attentive service is on offer at La Trompette. It's well worth a visit, particularly for the mains and beautifully cooked fare with clear evidence of culinary savvy on display in most of the dishes. It's not exceptional but it is certainly one of London's better eateries with classically robust cuisine.
Rating: 15/20
Cost: Dishes £12-£26. Set lunch £25 2 courses incl coffee or 3 courses. Set dinner £28 3 courses. Set meal £60 5 courses (£90 incl wine).
Telephone: 020 8747 1836.
Address: 5-7 Devonshire Road, London, W4 2EU.
Opening Hours: Lunch served noon-2.30pm Mon-Sat; 12.30-3pm Sun. Dinner served 6.30-10.30pm Mon-Sat; 7-9.30pm Sun.
For more information see www.latrompette.co.uk.