Lyles London: Spartan food but full of flavour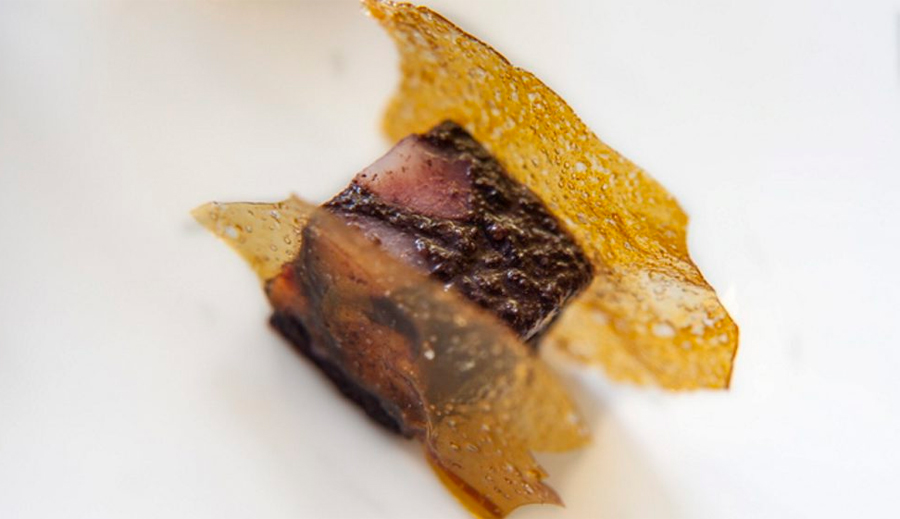 Simplicity and refinement is key at Lyle's London, a contemporary, modern, minimalist restaurant in the heart of Shoreditch, a stones throw away from the train station and featuring a daily changing menu of small plates and larger, more conventional fish and gamey mains. The brainchild of James Lowe and John Ogier, Head Chef at St John's Bread and Wine Lyle's occupies The Tea Building on the corner of Shoreditch High Street and looks rather stripped back and industrial in many ways, despite a modern, airy sentiment. Service and ambience are a bit spartan.
The food is innovative in intention but not highly adventurous, stream lined and largely full of flavour. It's a rather hidden gem and food is well rendered for the most part with a real crowd pleasing treacle tart often featuring on the dessert menu along with one of London's finest cream laden, pillowy doughnuts. Sometimes it's a bit too sparse or lacks attention to presentation but overall Lyles offers a well rounded dining experience.
Menu options are short, sweet and to the point, with a slightly diminished dessert menu that could do with several more options. Food can sometimes be somewhat anaemic and miniscule.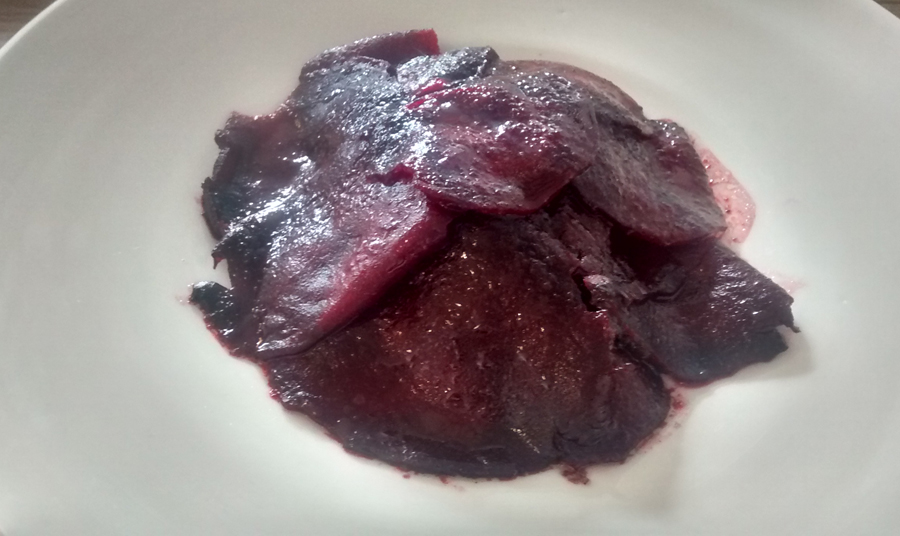 A vegetarian beetroot with goats cheese options is sweet, creamy and delightfully nutty with a fresh mound of salad, nuts and goats cheese hidden beneath delicate slices of slightly tangy beetroot. It lacks finesse but cleanses the palate nicely. (13.5/20)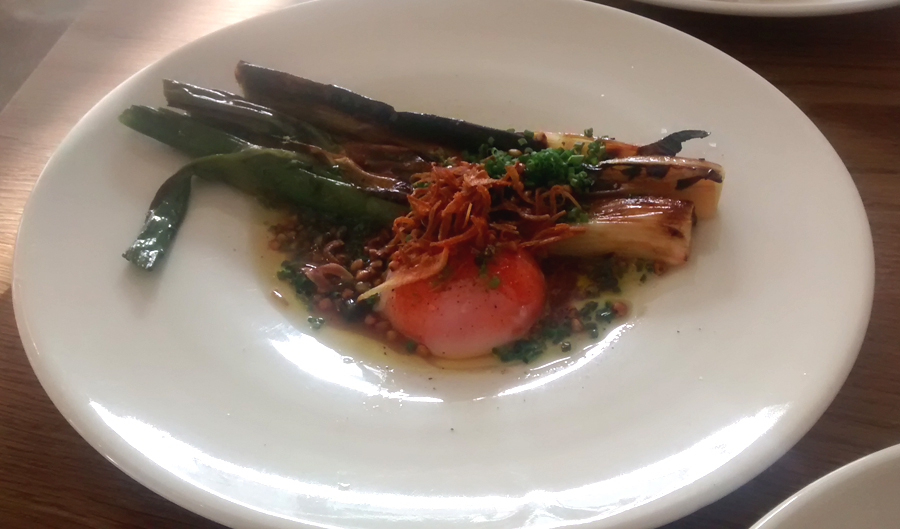 Egg with calcots and buckwheat features a lovely creamy egg yolk with delicately cooked onions and light scattering of the grain. It's fresh, light, oozing and rather lovely mopped up by the Hedone sourdough bread, produced by the Michelin dining restaurant with much acclaim. It's a spartan plate but tastes pretty good. (14/20)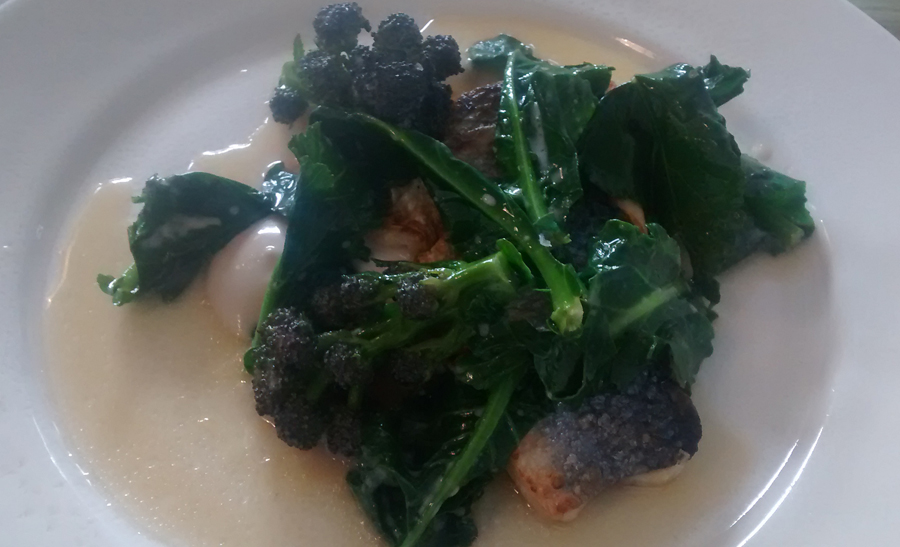 Sea bass with broccoli and anchovy is one of the most pleasant fish dishes I've encountered with heaps of fresh, green, beautifully cooked broccoli seated aloft an oily, soft, flavoursome portion of sea bass with a crisp skin and wonderfully fresh puree. It's simple and stripped back but well rendered and flavoursome. (14/20)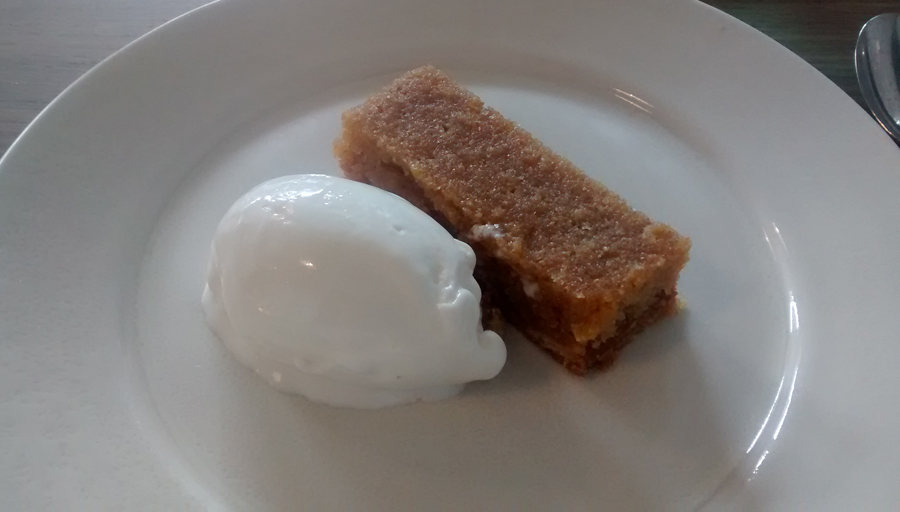 Treacle tart is rather wonderful with a lovely fresh cream ice-cream. It's a simple dish, but nostalgic and delivered fantastically here (15/20) along with the sensationally light, lightly sugared crisp doughnuts oozing with lashings of cream and a thin layer of plum jam (15/20 – as far as doughnuts go).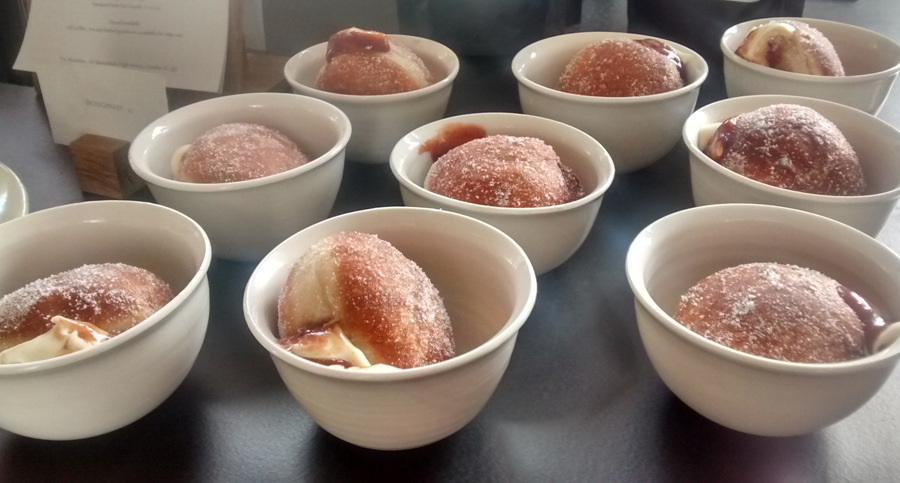 It's not the most dashing, bold or exciting dining experience going but there's a sense of Japanese minimalism to the food that gives it a degree of worthiness. If only flavour combinations could be a bit more daring and well balanced.
Overall: 14/20
LOCATION: Shoreditch

ADDRESS:
 Lyle's, Tea Building, 56 Shoreditch High St (Bethnal Green Road entrance), London E1 6JJ
CLOSEST TUBE:
 Shoreditch High Street Overground
OPENING HOURS:
 Mon – Fri: 8.00am-11.00pm, Lunch 1200-14.30 / Dinner 18.00-23.00, Sat: Dinner 6.00pm-11.00pm
WEBSITE:
www.lyleslondon.com
CONTACT:
 020 3011 5911