Maison Trois Garcons: Unique and quirky lunch spot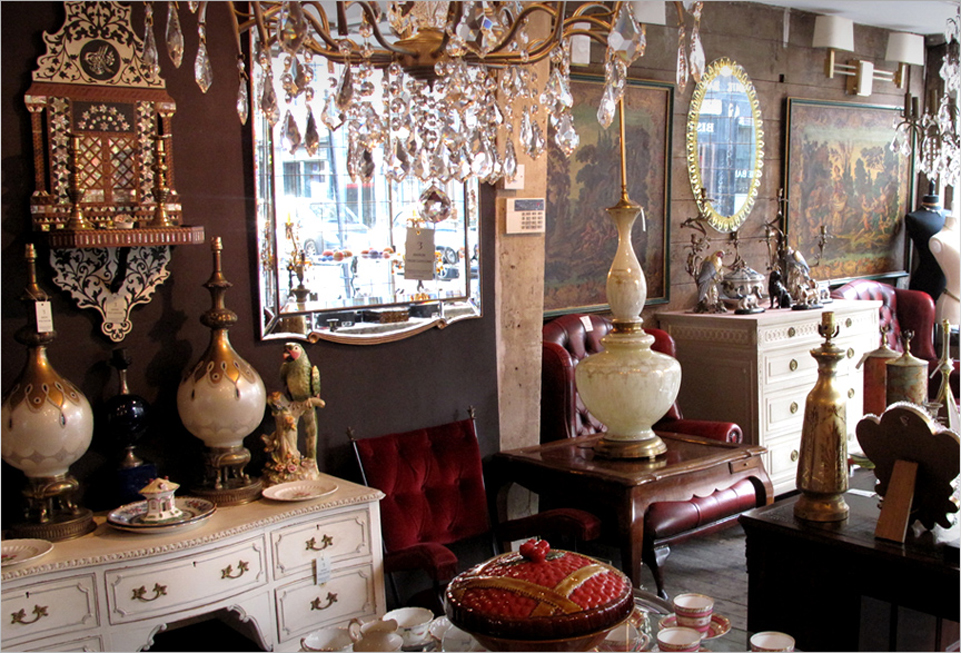 An extravagantly decorated space in Shoreditch plays host to Maison Trois Garçons, a retail shop/cafe outpost of the popular French restaurant Les Trois Garçons and Loungelover. There is sense of spaciousness and plenty of quirky furniture displays and decorative antique, vintage and contemporary artefacts lining the small venue. It's a work of interesting art that doesn't fall short of being an adequate cafe concept, because it is decidedly comfortable and no inferior to other London cafe venues.
The food is solid with a range of salads, breakfast items, cakes and hot dishes on offer. It's certainly an inviting space to meet friends for a spot of lunch, or during an afternoon shop. If you're looking for a more dedicated dining venue then it's big sister Les Trois Garcons is the place to frequent, with a more lavish and indulgent and rather innovative French and fusion inspired menu. A focus on gluten-free options makes it a more attractive venue to those with dietary restrictions. There are not a huge variety of food offerings but enough to entice loyal regulars and I appreciate the kitsch, eclectic environment and rustic sentimentality of the cuisine.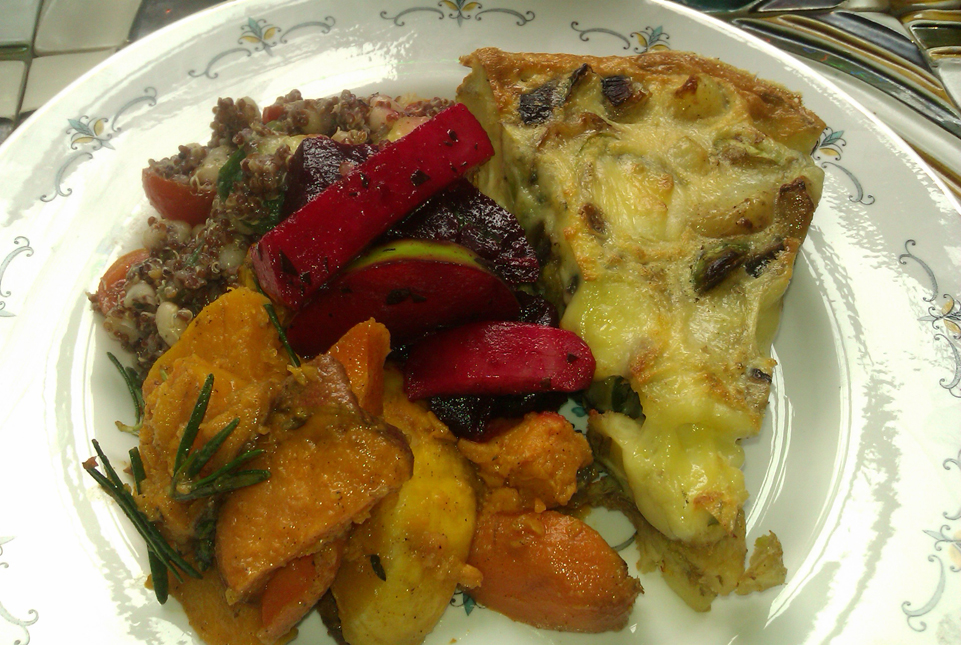 I opted for a frittata with salad options, gnocci and slice of lemon meringue cake. The frittata is a simple and pleasant vegetarian option with a fresh and flavourful salad selection. (14/20)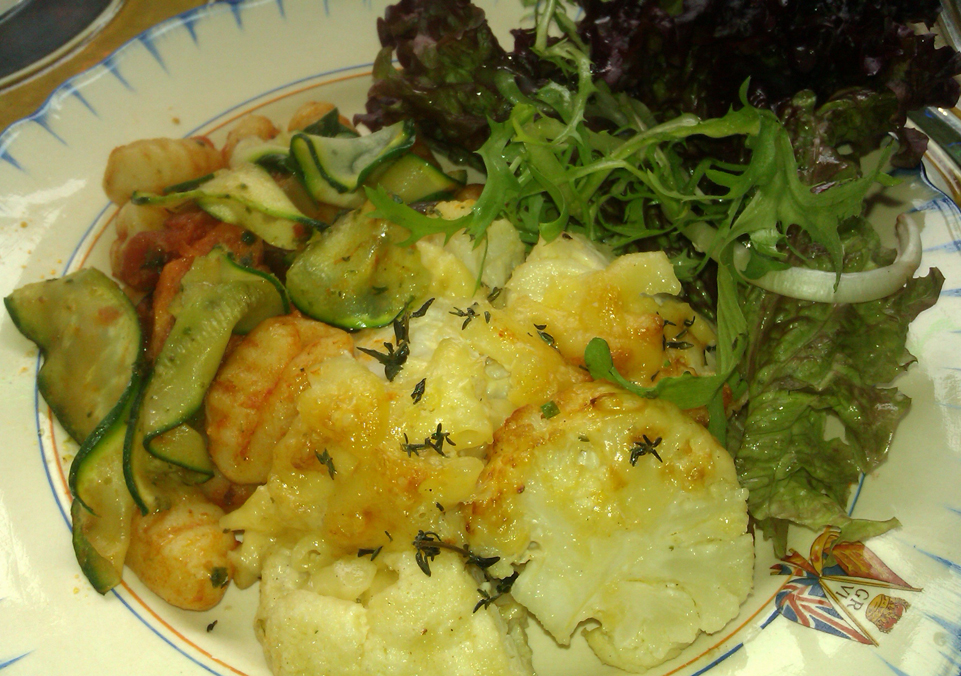 Gnocchi and macaroni cheese is subtly flavoured with a firm gnocchi and rustic sensibility. It's a homely, comfort dish. (14/20)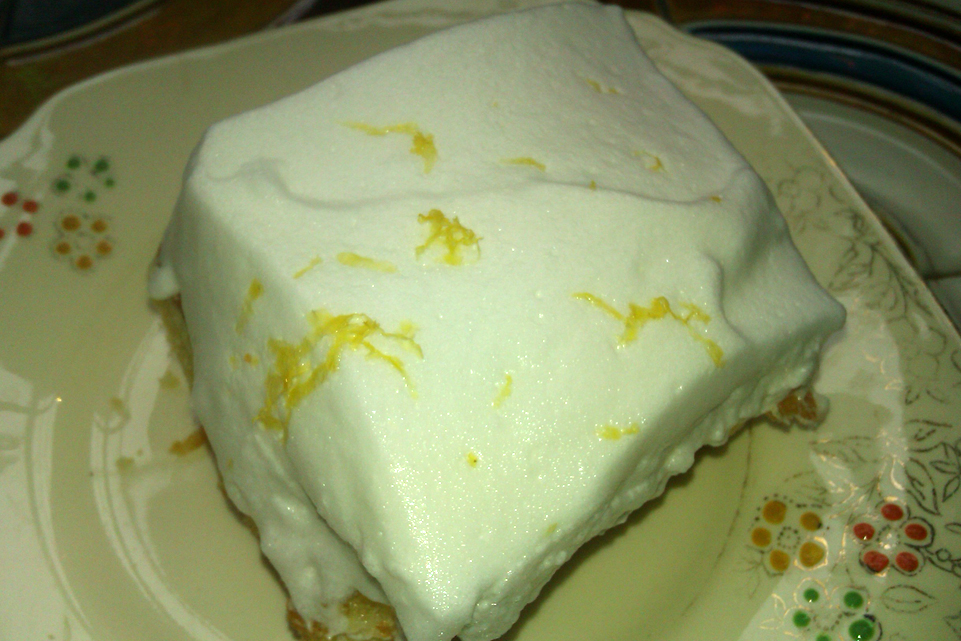 Lemon meringue slice has a strong lemon tang and acidity with a light, fluffy topping, The base has a firm and slightly dry texture, which may be due the gluten-free polenta. Personally I prefer to have a lemon meringue pie or lemon tart rather than a fusion, but it's a fairly light dessert.
Expect fresh salads such as brie, roast chicken and squash, hot dishes such as soup of the day, meatballs and Malaysian curry and breakfast/brunch classics for typical London prices is a highly original venue.
---
Overall Rating: 12/20.
Cost: Meal for two with drinks and service: around £25.
Telephone: 07879640858.
Address: 45 Redchurch St, London, E2 7DJ.
Opening Hours: Open 8am-7pm Mon-Fri; 9am-7pm Sat and Sun.
For more information see  www.lestroisgarcons.com/shop/about.html.