Moro: Rather dull tapas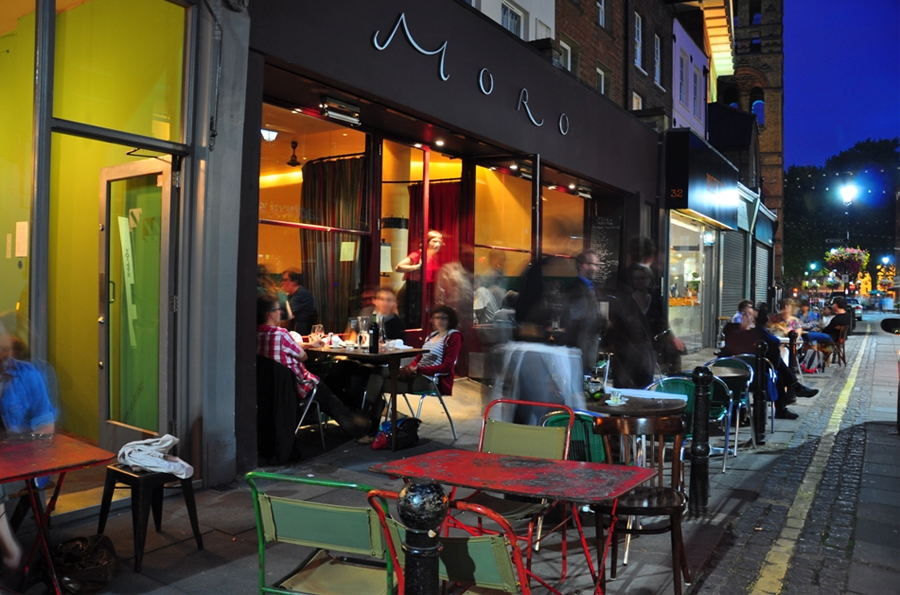 Exmouth eminence Moro is heralded as one of London's finer dining spots for tapas with a focus on British Iberian-with-a-North-African- twist Mediterranean menu, which doesn't easily role off the tongue and on a couple of experiences at the venue hasn't really dazzled the palate.
Run by Samantha and Sam Clark the venue is a small stripped back space with a few inner tables and open kitchen tapas bar and a larger exterior dining space which only really makes it suitable for dining in sunnier weather. The vaguely post-industrial interior which is highly bland echoes a rather dull meal experience overall and lots of average plates that are overly charred, lacking in flavour and although not particularly expensive, not particularly good value for money.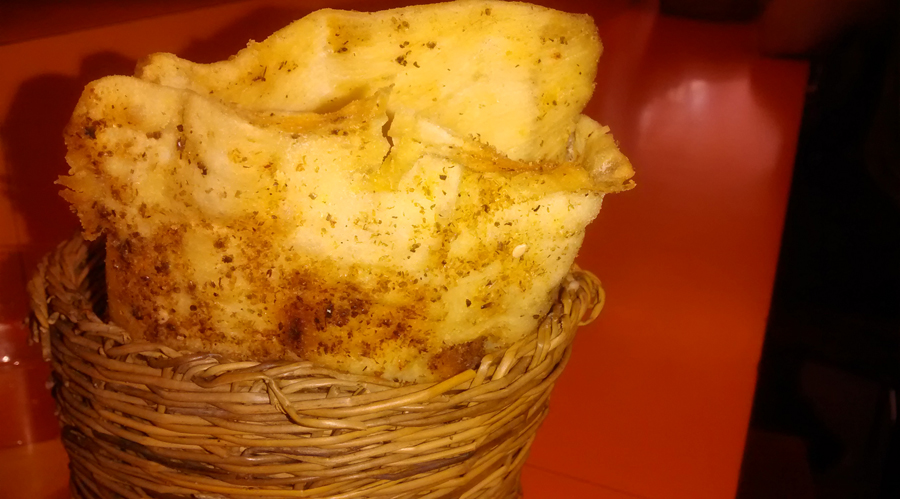 The bread basket contains a woefully dry slab of flat bread that's near impossible to break and not much easier to eat,(10/20) which is fortunately replaced swiftly by a more interesting beetroot, feta and walnut borani, with pleasantly sweet flavours (12/20).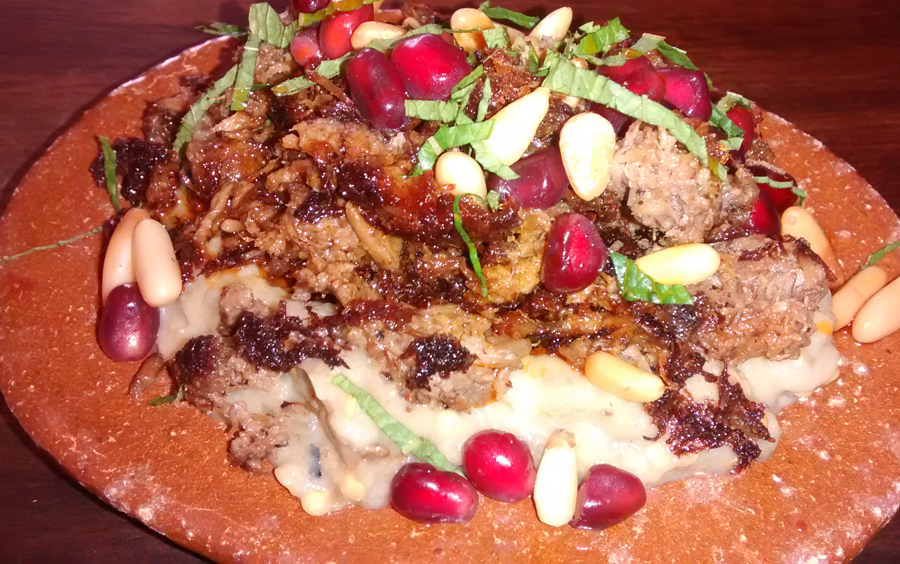 Spiced lamb with aubergine, yoghurt and pine nuts is a dry mound of food with scattering of pomegranites and dry whipped potato that is far too grainy (10/20).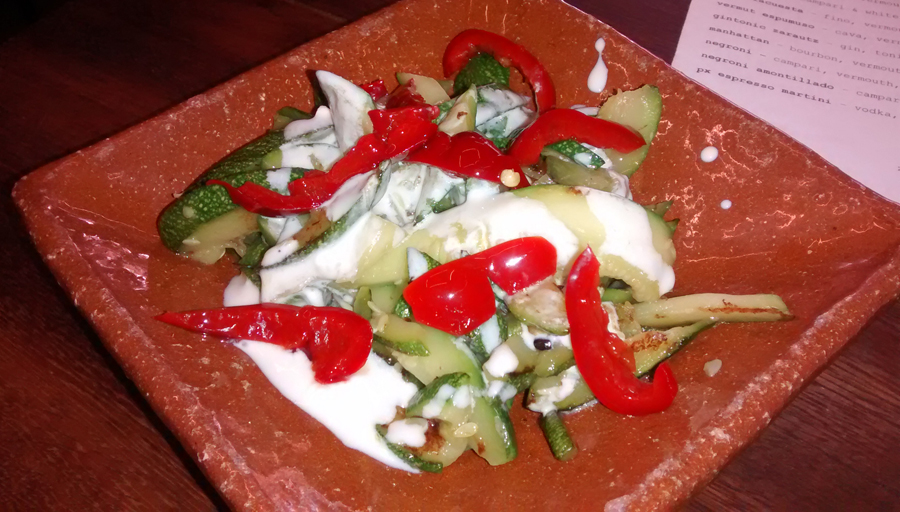 A yoghurt and pepper salad is serviceable but literally something that could readily be notched up in one's own kitchen in a rush (10/20) as could the rather overly grainy ham croquettes (10/20).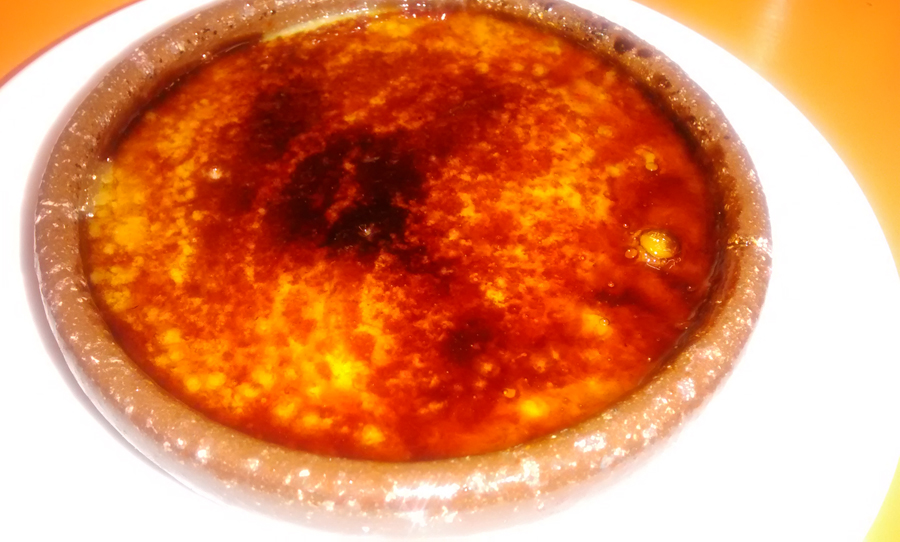 There aren't plentiful options for dessert but a creme brulee is pleasant enough but has a poor texture overall and a dollop of raisin ice-cream is again another very simple and not particularly well prepared dish. (11/20) This is the general theme for the food at the venue having returned on a couple of occasions.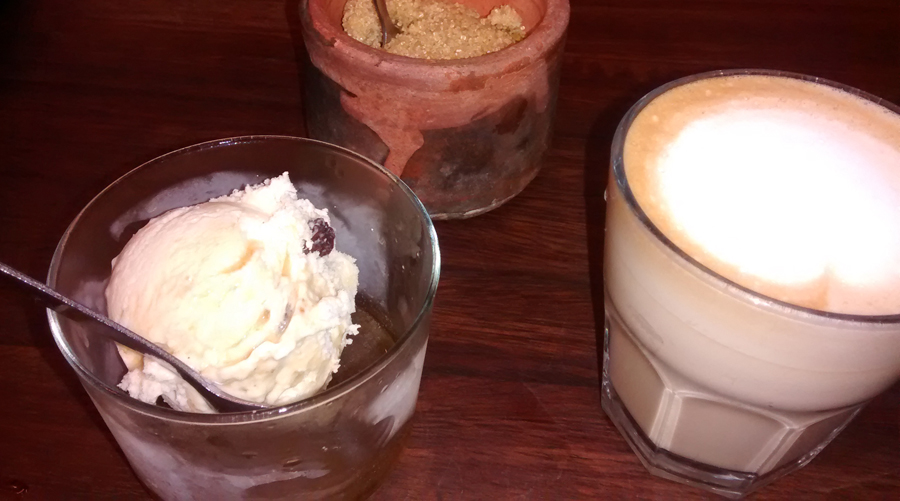 Although there's not much in the area in way of culinary greats I actually much prefer Caravan across the road or Cafe Pistou in the area for a slightly more welcoming environment, sense of fun and overall better cuisine. There is a sense of something about the setting on a balmy night but don't expect anything better than an average dining experience. As one other critic writes the gutsy fare is basic and service is a bit arsey.
Overall rating: 10/20
Moro, 34-36 Exmouth Market, London EC1 (020 7833 8336). Dinner for two, excluding drinks and service, £57. Sunday lunch club details on www.moro.co.uk.