Opso Marylebone: Fantastic fresh Greek brunches and lunches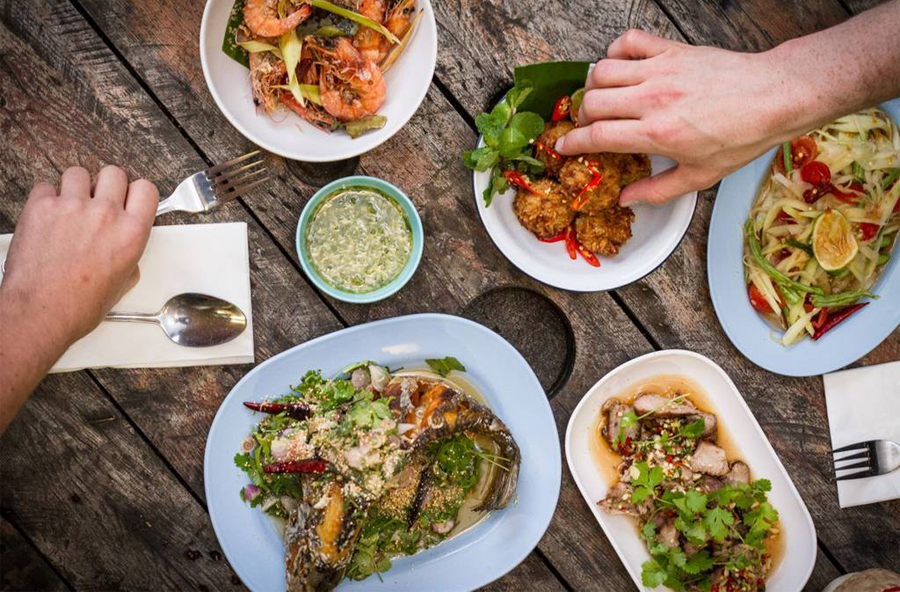 Opso is a Marylebone based Greek restaurant with authentic Greek dishes served with a bit more aplomb, a selection of brunch options and a warm inviting modern interior lined with wooden bar stalls, side seating in an airy, spacious kitchen like space. It also has a small more formal seating area downstairs which is a bit more reserved and easy to talk so it's a highly welcoming space with pleasant, quick, attentive service. You'll typicall find plates such as cod roe, tzatziki, fava bean puree and the like with heartier moussakas and other fresh comfort foods.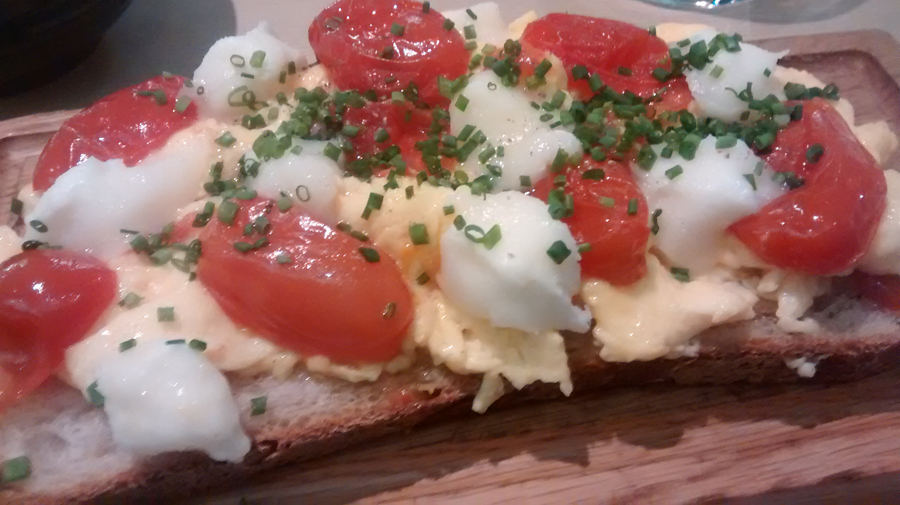 I opted for a healthy brunch of scrambled eggs, feta and cherry tomatoes on toast which was scrambled very lightly with a lovely scattering of cheese and tomatoes that worked perfectly adequately for a delicious brunch option. Other dishes did look very enticing.  (15/20)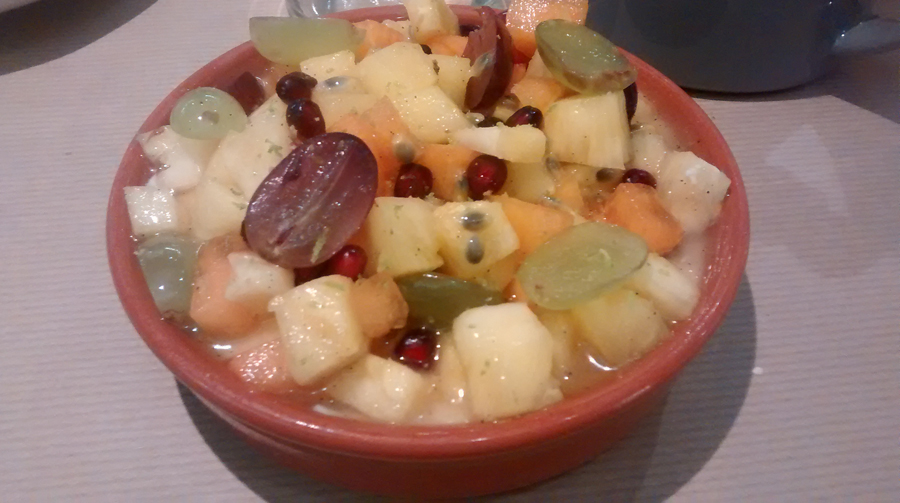 Dessert was a let down offered as a fruit salad with Greek mastic meringue and yoghurt. It could have been a bit more enfolding, rich and beautifully presented as a dish, but the fruit was simply heaped on top of a mound of yoghurt and vanilla syrup with three pitifully small, dry meringues for the bounteous price of £8, when it clearly should have been around £2 but I'll forgive given the array of other wonderful options on the menu and some really interesting and indulgent Greek desserts on offer. (10/20)
It has a cafe and bakery vibe and it does seem a bit uncertain for where the restaurants focus is because it's all a bit over the place in terms of trying to create a formal dining establishment with more authentic Greek cooking but if these could be ironed out it would be a much more praiseworthy dining establishment and I will continue to return.
Overall rating: 13/20
10 Paddington Street, W1 (020 7935 0551, opso.co.uk). Lunch Mon-Fri noon-4pm. Dinner Fri-Sat 6pm-10.30pm. Brunch Sat and Sun 9am-4pm. A meal for two with wine, about £100 including 12.5 per cent service.