Penkul and Banks: Another funky Shoreditch gem
Like other trendy tapas venues in the area Penkul and Banks offers a typically modern, light and innovative tapas style dining experience, with brunch item classics and lunch and dinner dishes ranging from simple salads to slow cooked pork belly, smoked salmon and avocado and other typically di rigueur dishes that often poorly constructed and conceived in terms of flavour balancing and texture contrasts, but well produced here for the sort of venue typical of its genre.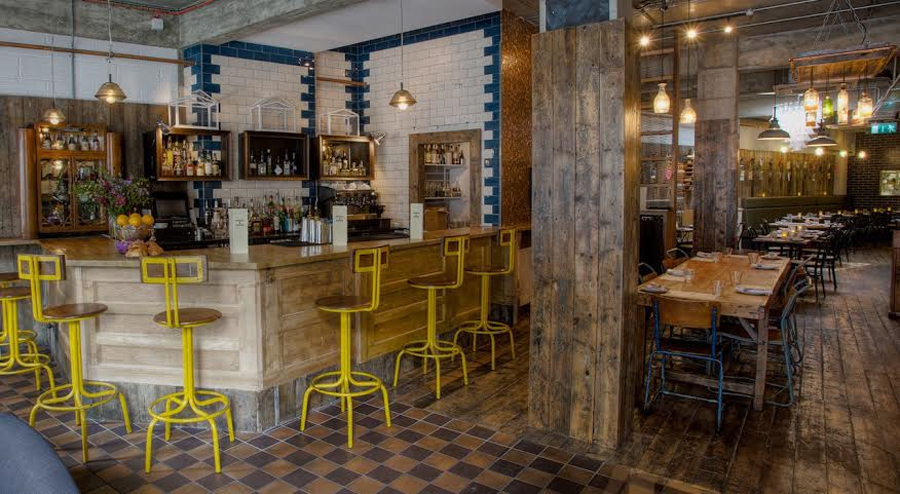 Located where two furniture workshops used to rest it's a charming and spacious venue, with wooden floorboards and furnishings, bare brick walls, some industrial piping, contrasted with more modern artistic furnishings such as a chandelier and hip edges to appeal to a contemporary audience.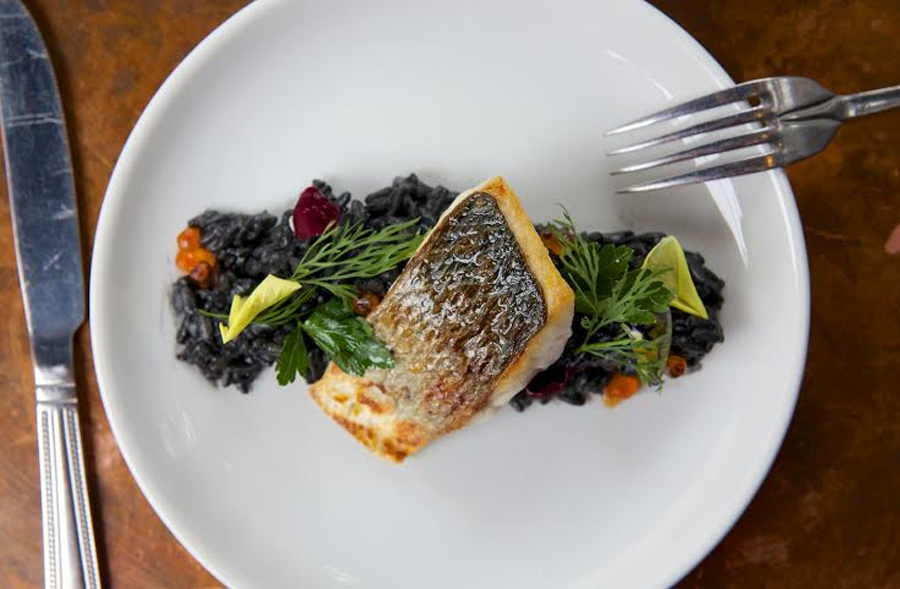 The owner, Richard Wynne is a delightfully upbeat character and the experimental cuisine largely reflects this. It's a foodie haven for locals with an antipodean laid back vibe that makes it perfect for breakfast, lunch or dinner with friends and working over a casual lunch.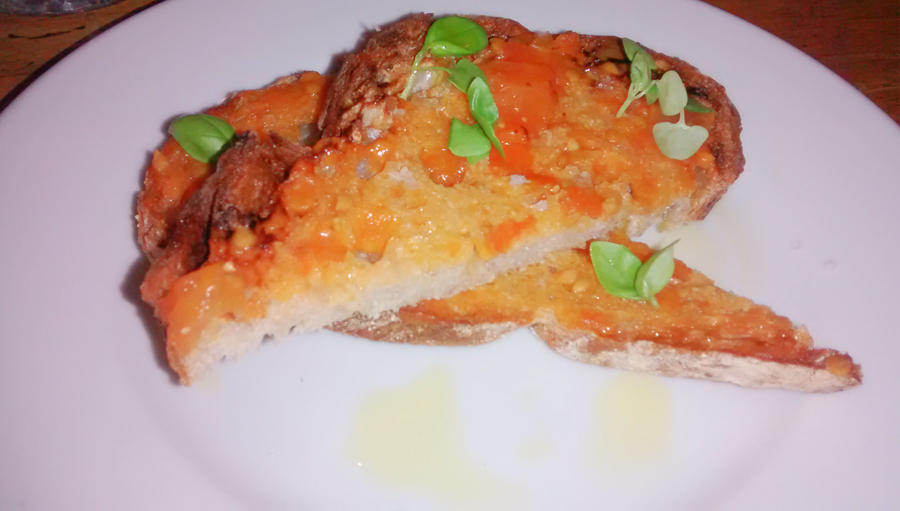 Tomato seeded sourdough is a simple light option with a pure tomato dressing and subtle flavouring (13.5/20).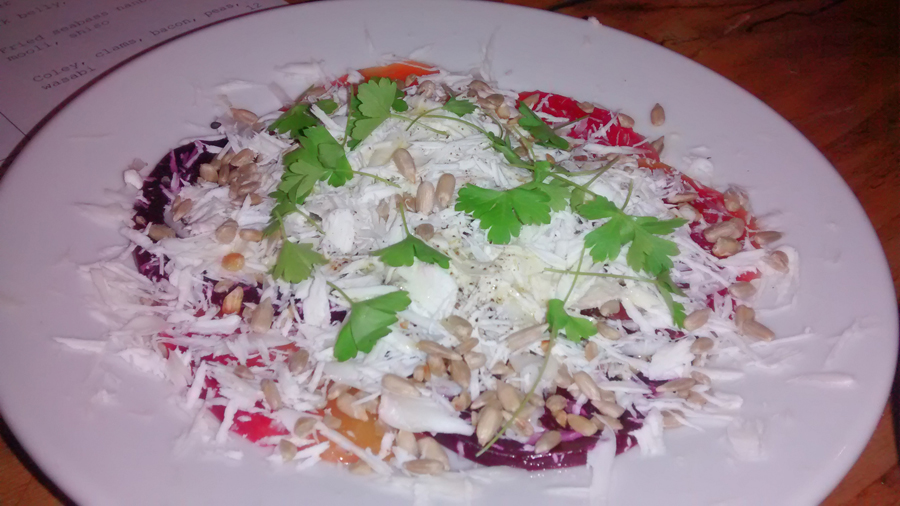 Salt baked beetroot with goats freeze (14/20) is somewhat of a revelation as the frozen and grated cheese is remarkably creamy and melts fantastically against the sweet beetroot and crisp sunflower seeds. It's a bit of health food haven for those into their nutrient quotas.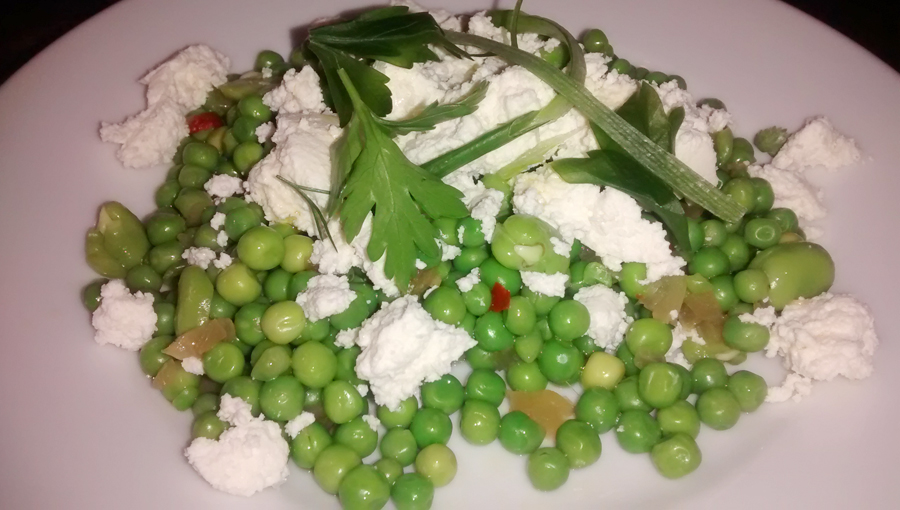 A pea, broad bean and home cheese salad is fresh, light, crisp and summery. It's a crazily simple dish easily prepared at home but has that sense of freshness that makes it a welcome tapas choice (13.5/20).
Pork belly with choi and quince would be star of the show as the choy is fantastically soft and flavoursome with a rich jus and the crackling is beautifully crisp, but the pork belly is just a touch too tough for me (14/20).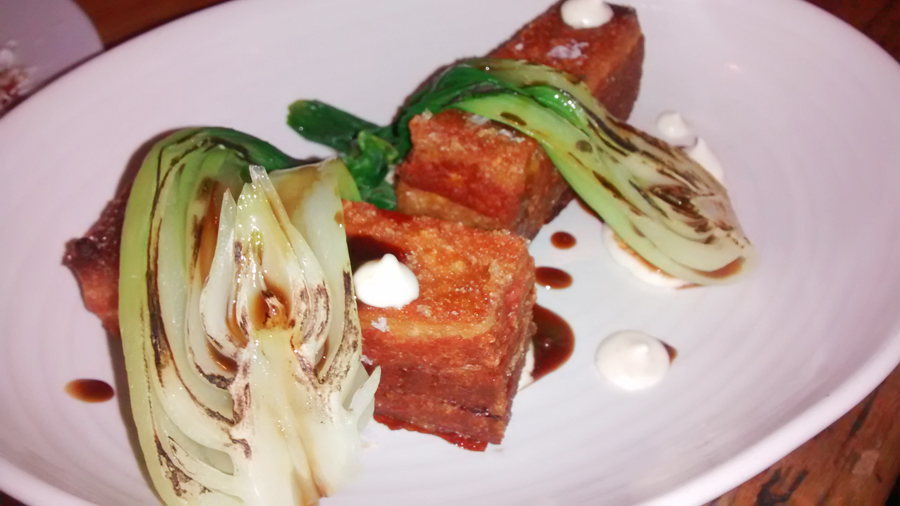 Salmon with avocado mousse and wasabi was the stand out dish, with a delicately smoked salmon perfectly contrasted with a lightly whipped avocado mousse and subtle hint of the Japanese spice (14.5/20).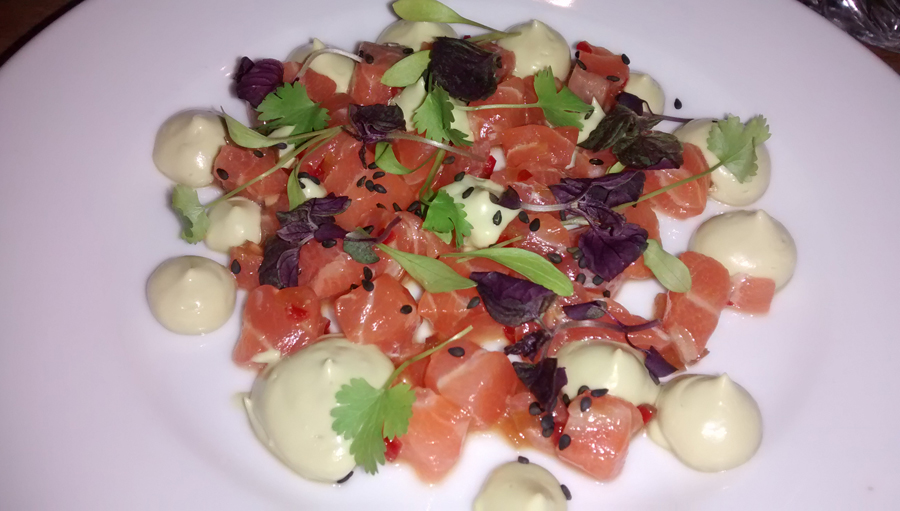 The salads are a health freaks dream. The creamy burrata and gloriously sweet balsamic shallot is an extremely simple but flavourful dish (13.5/20). It's not a jaw dropping explosion of innovation and intense flavours on offer but solid, modern cuisine that suits its niche vibe and is a welcome feature in the Curtain Road area.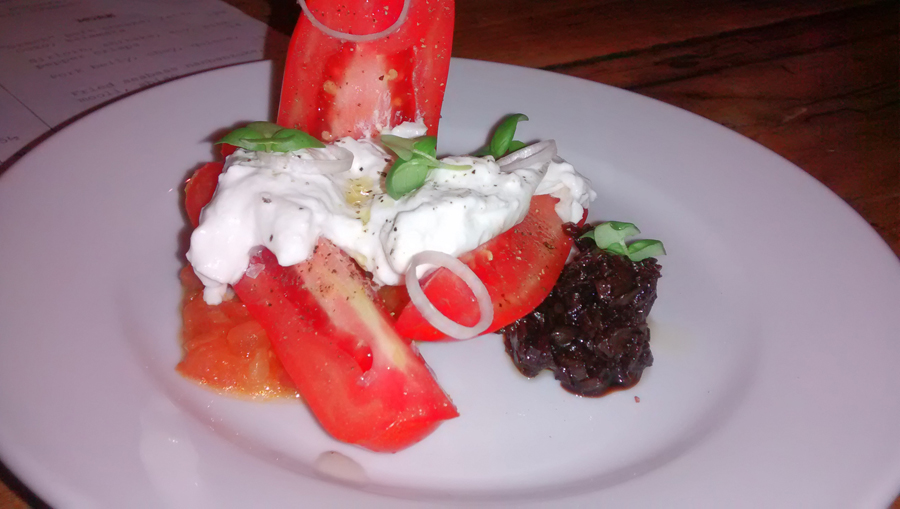 Tapas plates range from £2 – £7.50 and weekend brunch is a reasonable £25 for two plates and unlimited prosecco, although plates are on the small side and when I attend the staff are pre-occupied with a large table booking that means other diners are kept waiting a long time for their dishes. It's far more relaxed and service is swifter at a weekday lunch.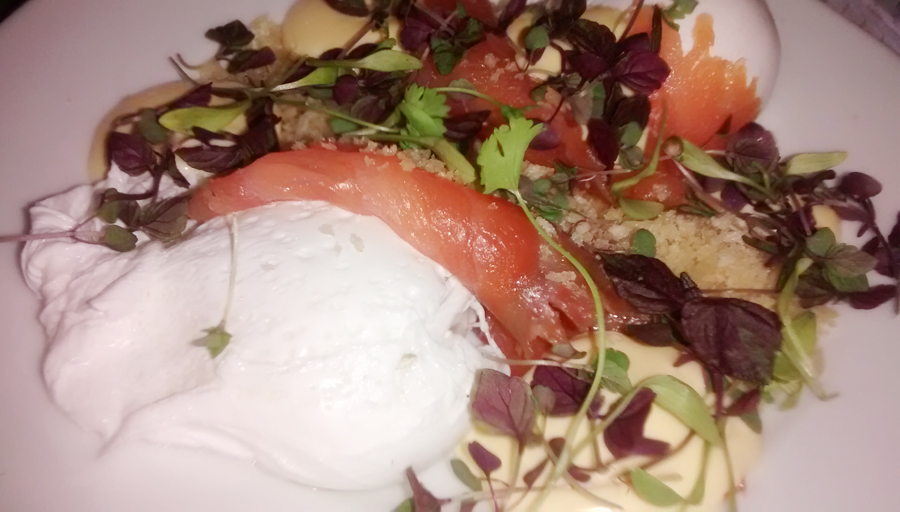 Still, the smoked salmon with poached, egg, yuzu-daise and muffin crumb is a refreshingly good brunch option and better than the standard eggs benedict with soft poached eggs, a light hollandaise containing the citrus fruit yuzu and a subtle crumb (14/20). Scrambled eggs with chorizo, broad beans and sourdough are pretty good overall, with fairly softly scrambled eggs and subtle seasoning (14/20).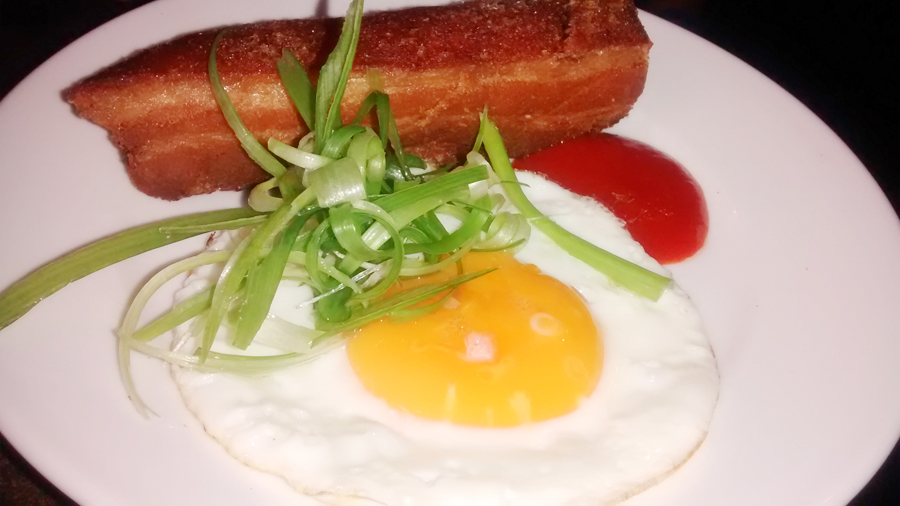 Pork belly with fried egg, spring onions and Sriracha could have more of that wow factor if the pork belly was more yielding to the fork with a lightly crisp skin. Still is a plausible effort and a worthy brunch item (14/20). It's a hearty and interesting brunch menu on offer that also incorporates some more quirky dishes such as chipirones squid and nori fries. I admire the experimentalist attitude towards brunch, since the same banal offerings are drummed up across the city too readily.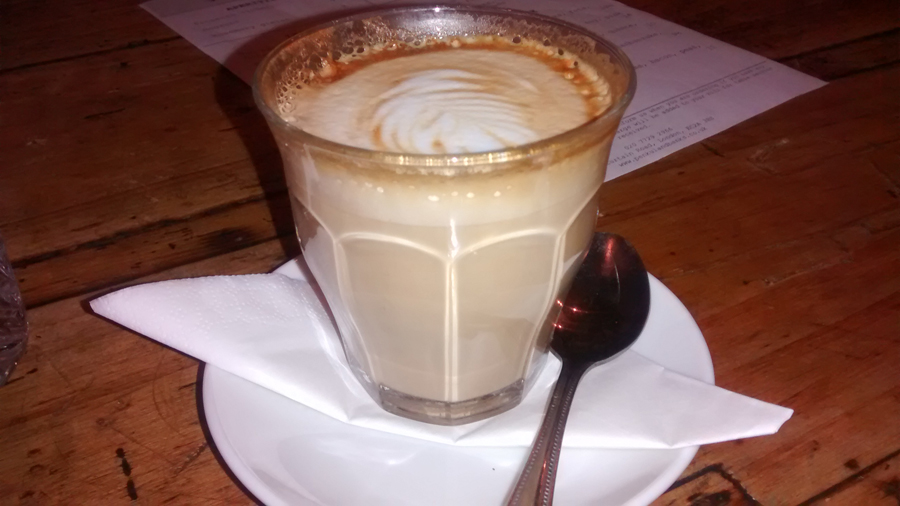 Coffee is produced by the roaster Volcano and has a mellow taste but could use a creamier foam. Desserts are rather more unique and quirky for my taste, with the strawberries, meringue and cream being a simple sweet option that could use a bit of refinement and careful flavour balancing (13/20).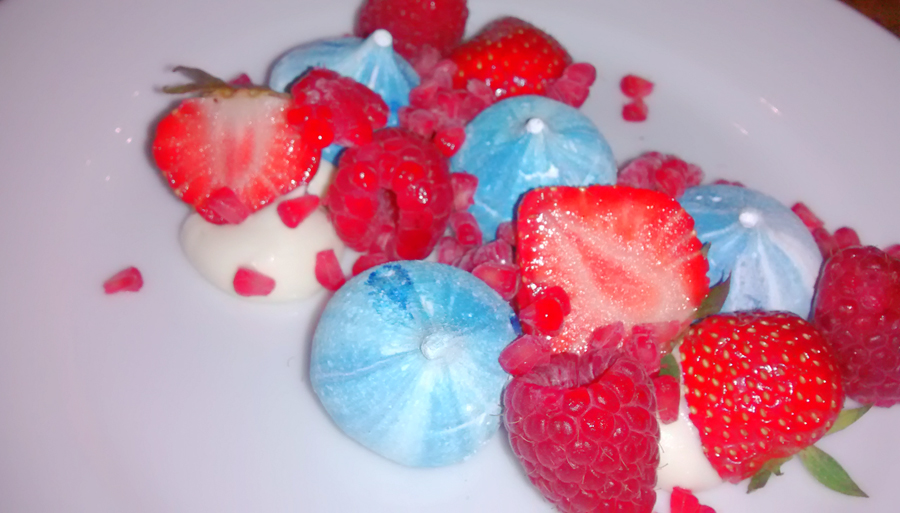 The lemon cheesecake is a deconstructed version, or rather ball of cream cheese with lemon curd and its pleasant enough and rich, but the tartness of the lemon against the cheese is a little acerbic. (13.5/20)I would like to see the desserts taken to another level more.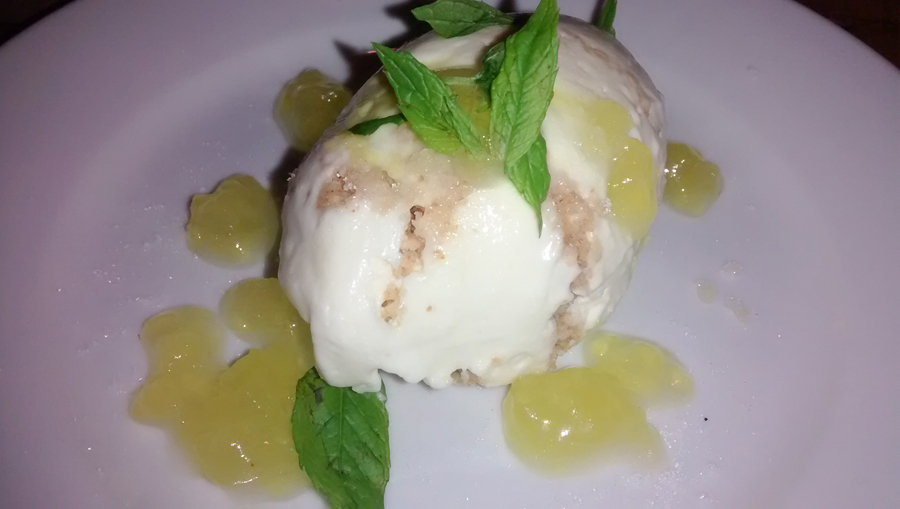 Overall, it is as the website states a fresh alternative tapas bar perfect for casual eating or drinking and blends Japanese and European flavours largely to success. It has a buzzing ambience and cool vibe that makes it a welcome addition to the hip Shoreditch scene.
Overall rating: 14/20
Venue details
Address: 77 Curtain Road, London, EC2A 3BS.
Venue Phone: 020 7729 2966.
Venue Website: www.penkulandbanks.co.uk
Opening Times: Bar: Mon – Fri: 9.00am-11.00pm, Sat: 10.00am-11.00pm, Sun: 10.00am-9.00pm Kitchen: Brunch 9.00am-3.00pm (10.00am-3.00pm Saturday & Sunday) Dinner: Mon – Sat: 6.00pm-10.00pm.
Transport: Old Street tube/rail or Shoreditch High Street rail.