Percy and Founders: Fantastic modern British cuisine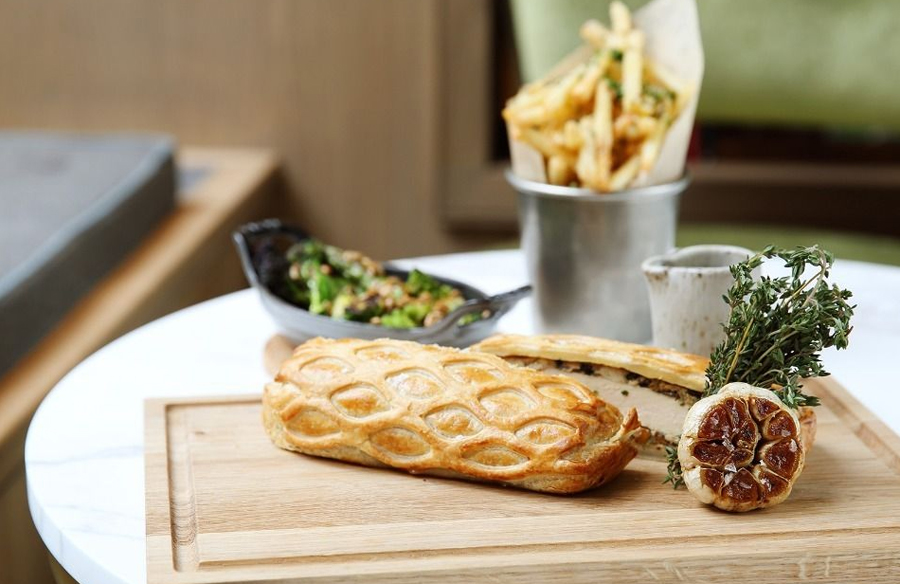 Percy and Founders is the most recent addition to London's Fitzrovia restaurant scene and offers Modern European dishes that focus predominantly on British ingredients. Head Chef Diego Cardoso formerly of Murano and Simon Rogan serves up some fantastic dishes with a focus on a more modern laid-back approach to dining and sense of informality.
The restaurant occupies a large expansive space with orange, green, brown hued decor and sense of quaintness despite it's attention grabbing interior.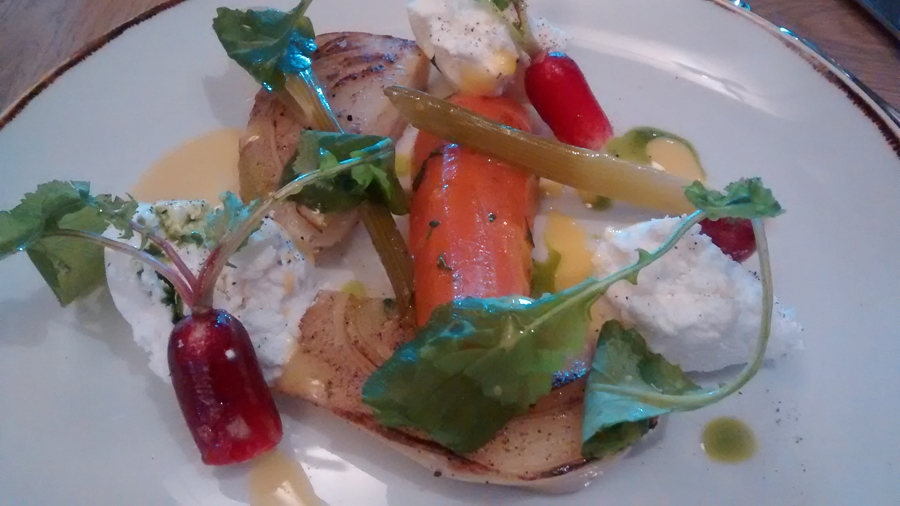 Food is typically well prepared full of flavour and interesting with dishes such lobster and prawn scotch egg, truffle-laced chicken Wellington, goats cheese salad, slow cooked pork croquettes and other more modern dishes that testament to the chef's culinary experience are visually attractive, exciting and fun.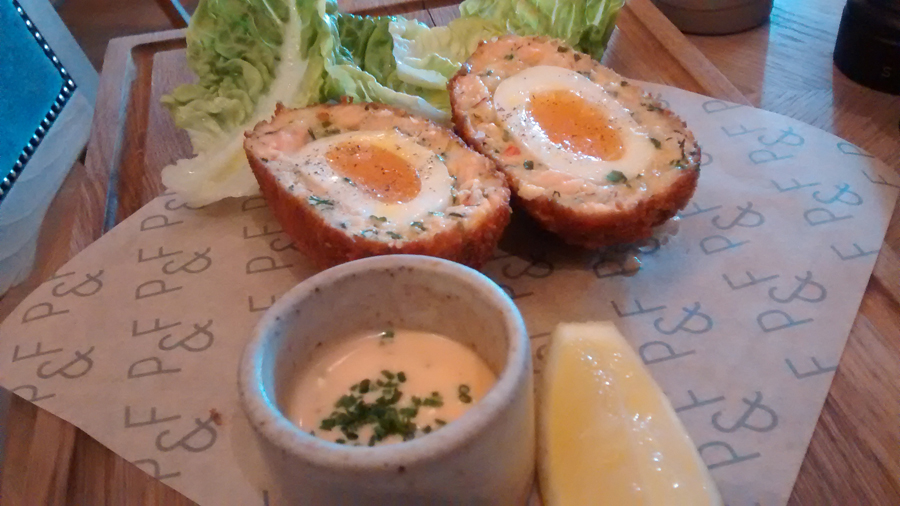 A spring vegetable salad with whipped goats cheese is fresh and crisp with wonderfully cooked fennel, carrots and masses of creamy goat's cheese with a light oil dressing and scattering of raw radishes (15/20). It's a fantastic healthy option and followed by a lobster and prawn scotch egg with oozing interior, slightly sweet prawn and lobster and lightly tangy shellfish mayo (15/20).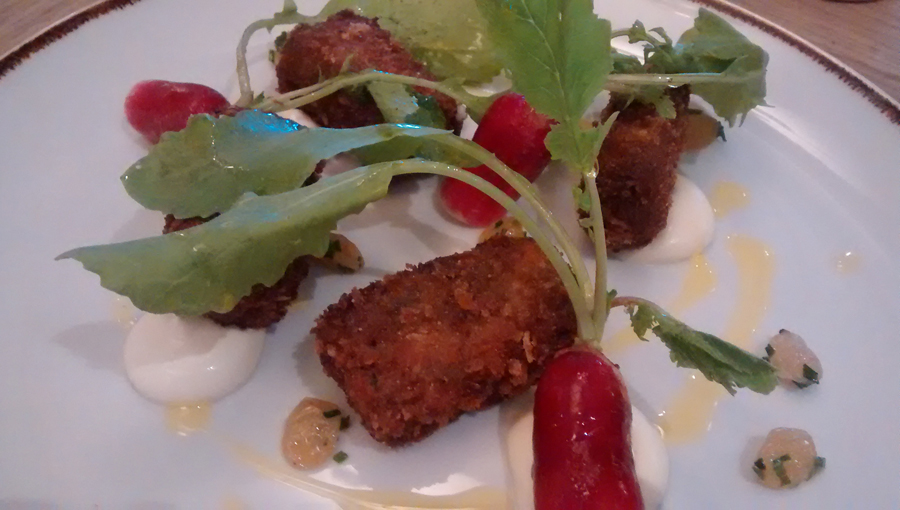 Crispy short rib with radish and mustard creme fraiche is a pretty plate of delicate and soft short rib with a light coating and blobs of a slightly tart mustard creme that fantastically complements the flavoursome, rich beef. (15/20)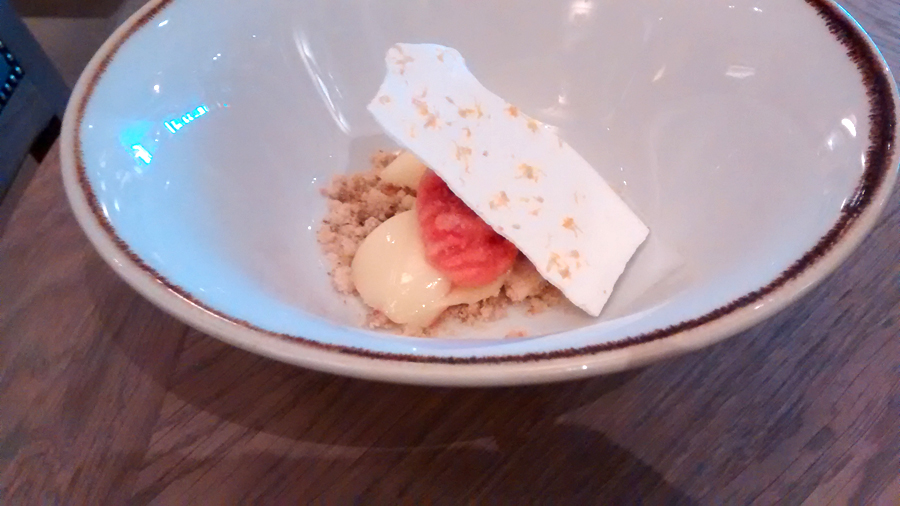 Desserts are no less laudable with a light, fresh lemon yoghurt with blood orange sorbet and crisp of sweet meringue being the perfect palate cleansing sweet (15/20) and a treacle tart being delightfully saccharin with a whip of creme fraiche. The base is slightly tough but  the it's an otherwise well rendered dessert. (15/20)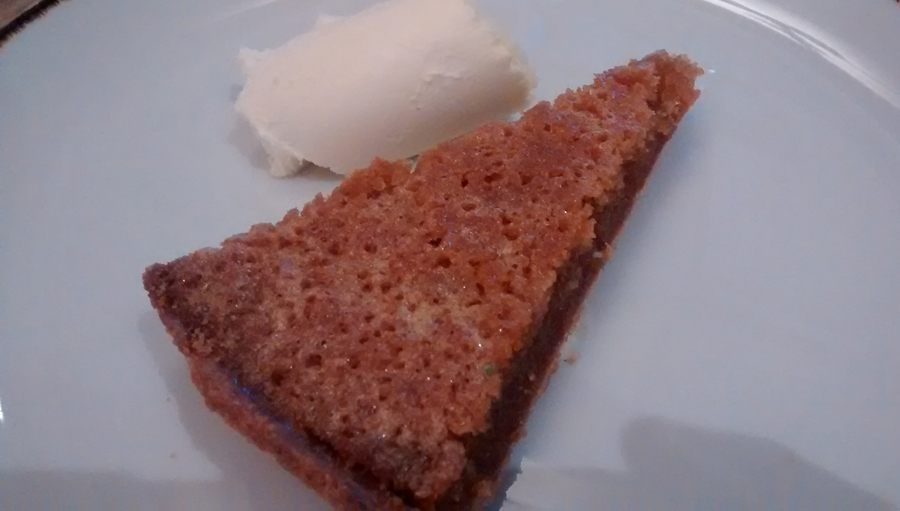 Overall rating: 15/20
1 Pearson Square, Fitzroy Place, London, W1T 3BF, www.percyandfounders.co.uk, 020 3761 0200.