Polpo: Some of London's finest Italian tapas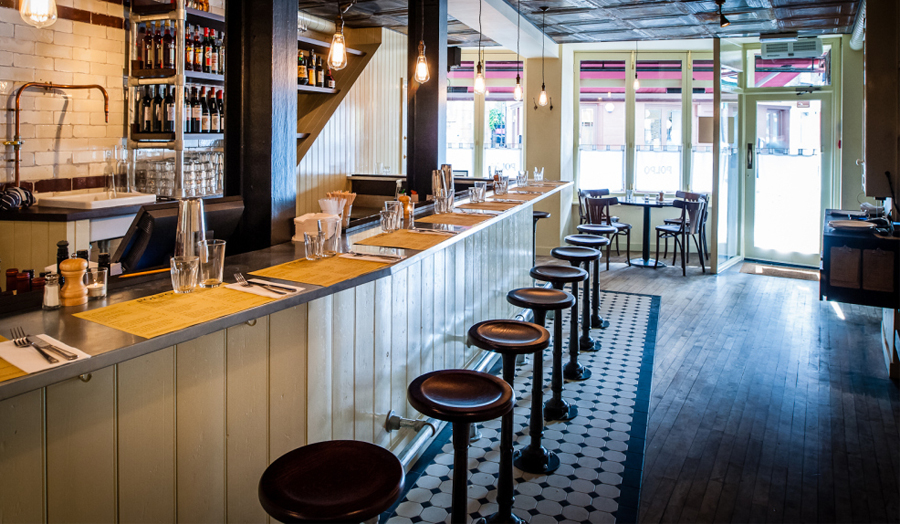 Polpo is renowned as one of London's finest Italian tapas restaurants and it's acclaim is certainly deserved, boasting an array of visually enticing and flavourful typical Italian dishes and a bustling, lively atmosphere with hospitable and swift service. Polpo seems to have cracked the tapas code by producing a number of very good tapas restaurants in London including the more American styled Spuntino, Polpetto and Polpo at the Ape and Bird. It's the dreamchild of Russell Norman who orginally graced Caprice Holdings – another multiple restaurant venture with a good degree of culinary success.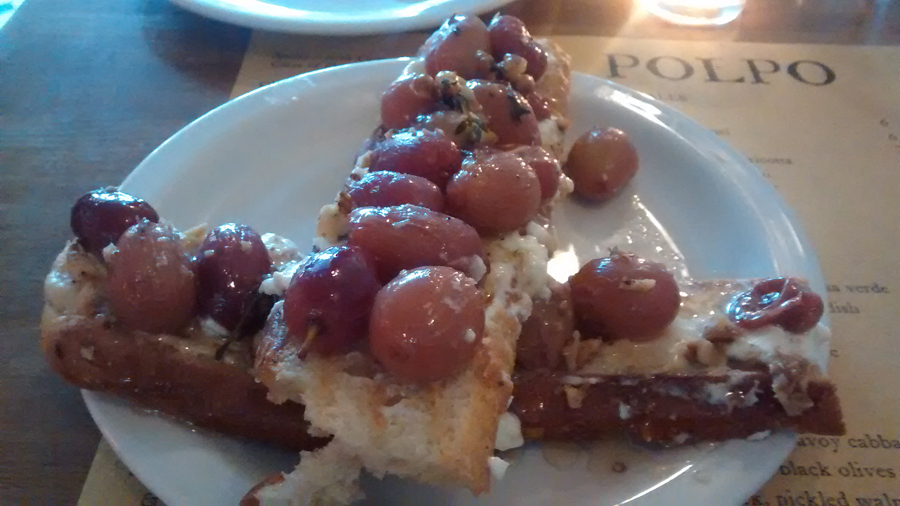 Decor is typically rustic Italian, with bare wooden furniture, marble flooring, tin ceiling tiles and zinc bar tops.
Ingredient quality is good and a choice selection of plates ensures a wonderful meal. Goats curd and grapes on bruschetta is wonderfully sweet with a soft, oily foccacia, light whipped curd and sweet juicy grapes (15/20)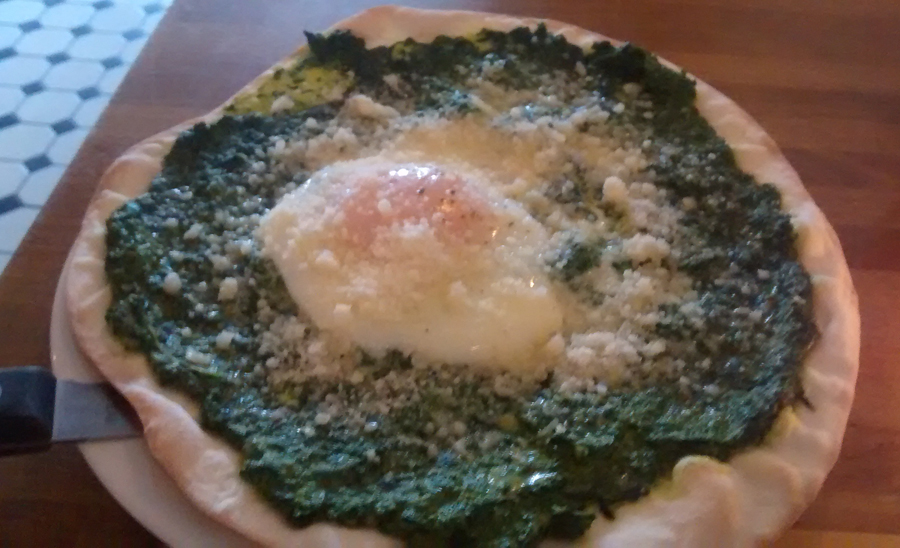 A pizzette with a light base has a fresh pesto with oozing egg yolk topping (15/20) and potato croquettes and deep fried olives have a delicate crust with flavour rich centre (15/20).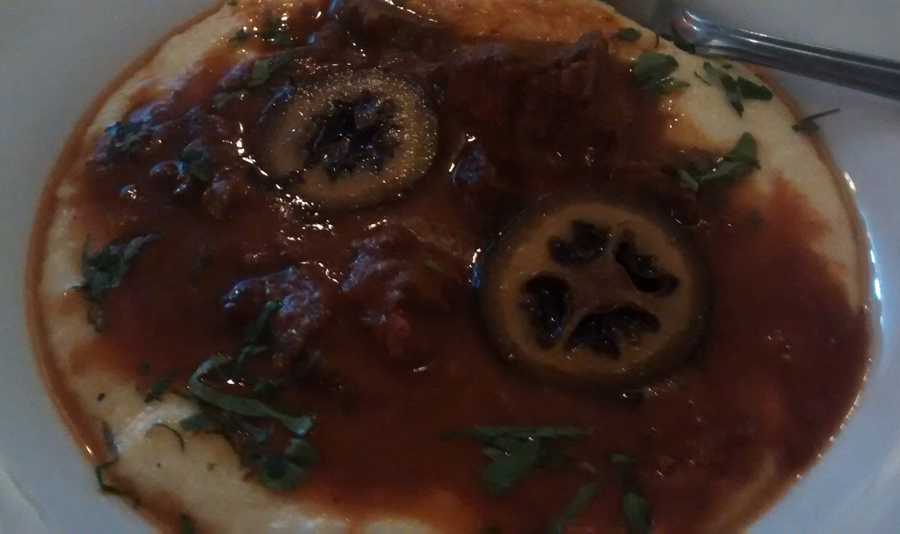 This is matched by a fabulous ox cheek and polenta main with a delightful whipped polenta that has a creamy ox cheek gravy. It could use a bit more ox cheek in the dish but is otherwise beautifully tender and moreish (15/20). A side of chicory with honey is a serviceable and refreshing accompaniment (15/20)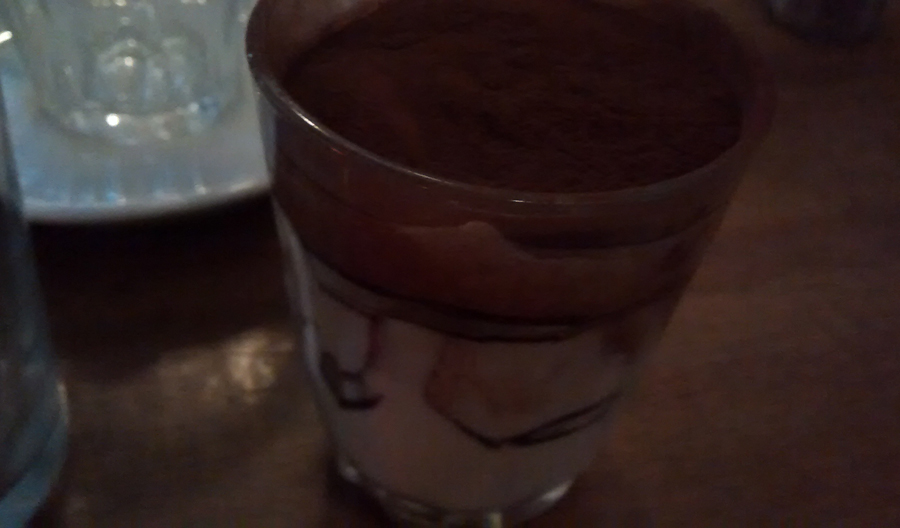 Desserts are equally crowd pleasing with a gorgeous and not overly sweet tiramisu with cocoa topping, flourless chocolate cake with a smattering of walnuts and not a hint of over-bitterness (15/20) and a fresh salted caramel gelato in a cone that is utterly indulgent and addictive (15/20).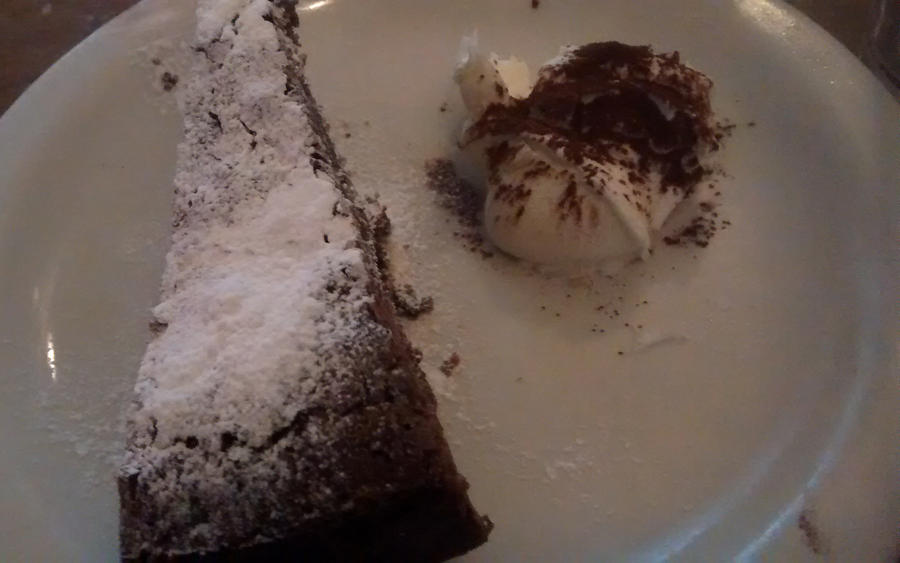 Some of London's finest Italian tapas with a warm, welcoming environment can be found at Polpo and I'll certainly be  going back to sample more generous portions of rustic, well turned out Italian cuisine.
Overall rating: 15/20
Polpo, 41 Beak Street, London W1F, tel: 020 7734 4479. Lunch and dinner, Monday to Saturday. Total cost of food for one, £23.50