Pont Street at Belgraves: Fine food, good tapas and novelty factor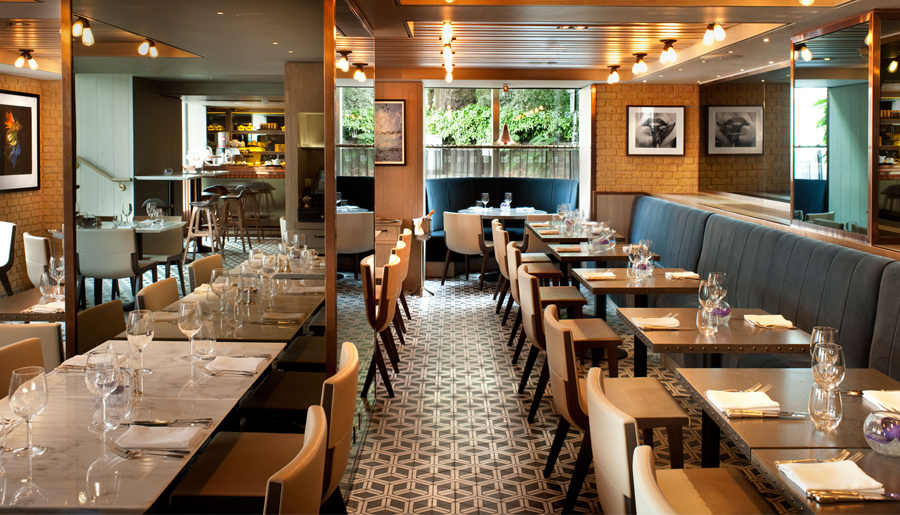 Having graced the kitchens of many a celebrity and Michelin star venues such as the much acclaimed Greenhouse Restaurant I expected Sophie Mitchell's offerings at Pont Street Belgraves (a cool boutique hotel with a VIP following) to be a cut above the rest. Head Chef Sophie is Britain's youngest executive female chef and crafts light dishes with a Californian spins. A worthy enough sentiment from someone who has become a Stateside gem because of her healthy spin on cuisine.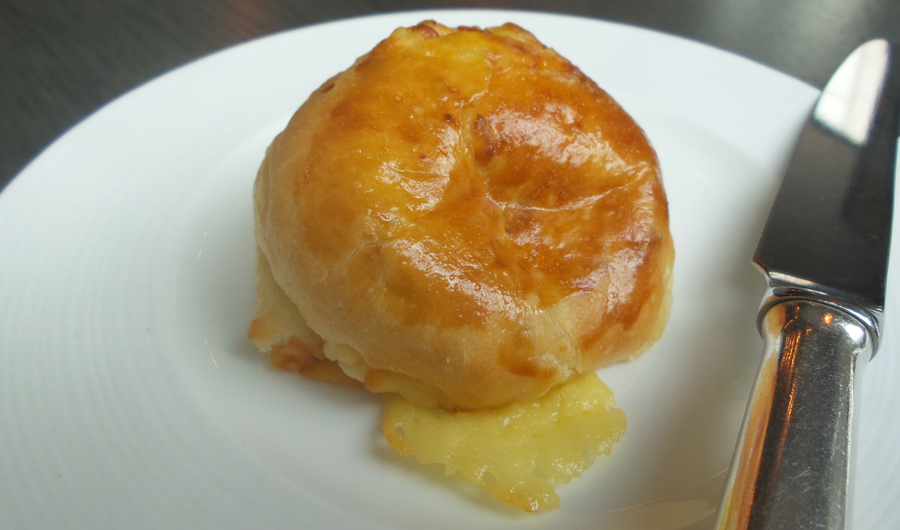 This former host of the Sheraton has a rather Spanish come American sensibility in terms of decor and the latest penchant for Americanised fine dining is not something I am ever willing to extol the virtues of. It's usually a pretty poor show. This however is a rather refined experience and the tapas is largely very good with solid mains as well that make it as worthy of merit as Hawksmoor or other such dining venues. Indeed, the parmesan brioche is somewhat exquisite, one of the best I've sampled in any restaurant. I struggle not to eat a whole batch.
A short walk from Sloane Street Belgraves boasts 85 rooms, an intimate library, fitness center and a rather Spanish looking restaurant area that is spanning continents in ethos and combining the current trend for tapas sharing plates with a more traditional series of main courses and desserts.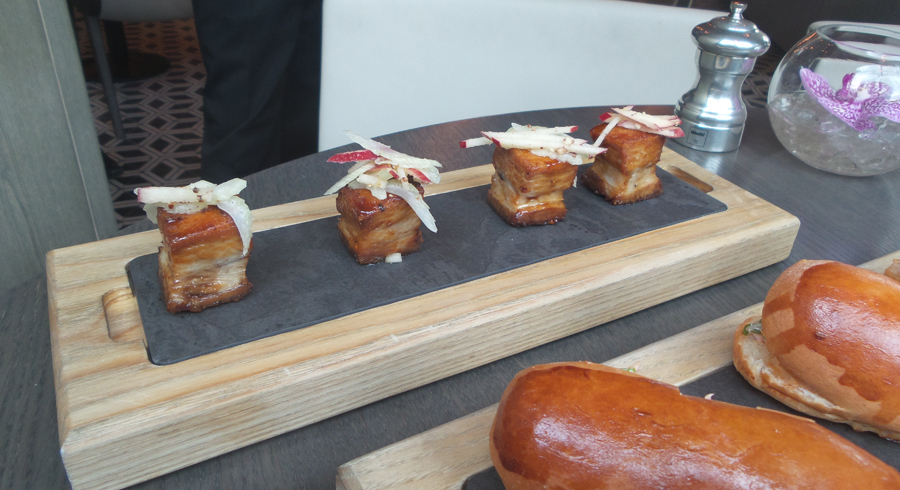 Pork belly with honey, scallop ceviche, tuna tartar and lobster brioche are littered across the sharing plates, a concept I mostly loathe if executed poorly. I prefer a holistic starter, main, dessert approach – but it's adequately realised by Sophie.
Pork is tender and subtly sweet (15/20), tuna tartar is soft and delicate without an overwhelming wasabi kick (15/20). Brioche rolls are soft with a succulent lobster and delicately sweet dressing (14.5/20). Fish and trips are rendered well, although the chips are a bit too dry and powdery (13.5/50) lamb chops with miso glaze are sticky, sweet, tender and cooked to near perfection (14.5/20). Truffle mash is a whipped velvety revelation that leaves me scrapping the dish desperately (15/20). It's not jaw dropping stuff but it is appealing.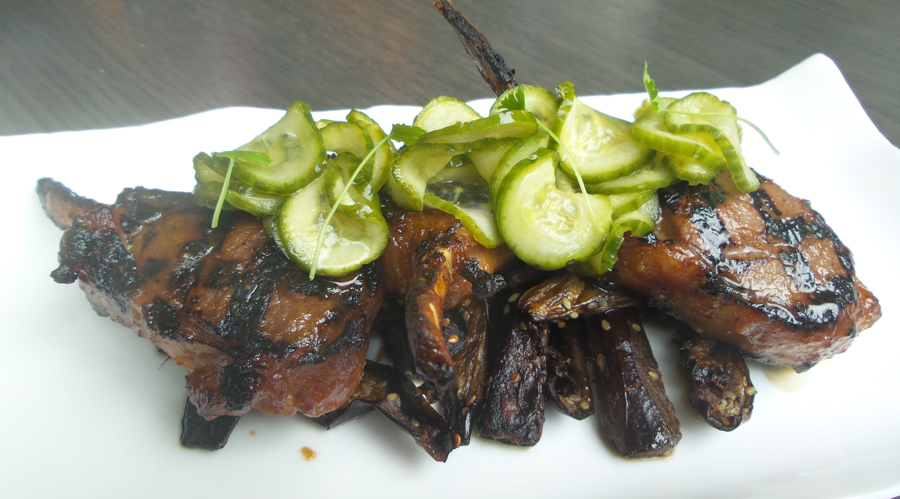 Many restaurants seem to fall down on dessert and there are some pretty offerings here but there is a slight lack of harmony in some of the flavours and Mont Blanc although plentiful, creamy and slavishly sweet is far far too sickly. A colleague and I cannot help but demolish the entire lot in one go it's so addictive (14/20).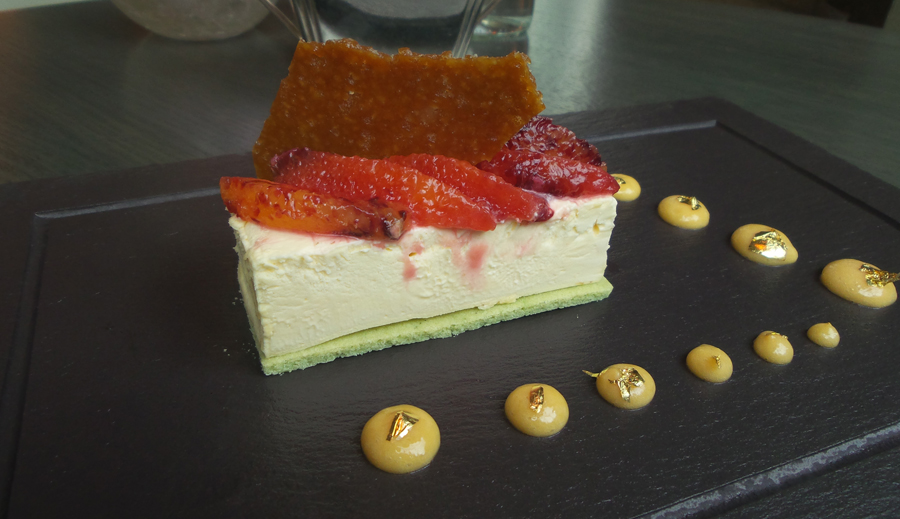 Cheesecake is also on the decadent side and while well portioned and aesthetically enticing it's a tad heavy and discordant in terms of taste, though still highly palatable overall (14.5/20).
Fresh fruit juices are fantastic and I appreciate that Sophie has attempted to fuse classical cooking savvy with tapas and a healthy ethos on the tapas and mains front. It's not flawlessly delivered, but staff are exceptionally welcoming and helpful, the food is really very good and I would definitely repeat a visit, for the parmesan brioche alone. As far as tapas goes in London it's also well prepared and much as was overwhelmed by the sweet dessert it was still noteworthy compared to other London dining venues. Definitely one to pay a visit to if you're in the Knightsbridge area and typically priced for the area, apart from tapas which is a touch pricier than other venues. A two course business lunch will set you back £25 and service is quick so it's easy to stop by in your lunch break.
---
Rating:
14.5/20
Cost: Set lunch £25, tapas – £7 – £15.50 and main courses £15.50 – £25.
Telephone: 020 7858 010.
Address: 20 Chesham Place, London, SW1X 8HQ.
Opening Hours: Open Seven Days 9am – 1am.
For more information see  www.thompsonhotels.com/hotels/belgraves/