Reform Social and Grill: Good no frills British grub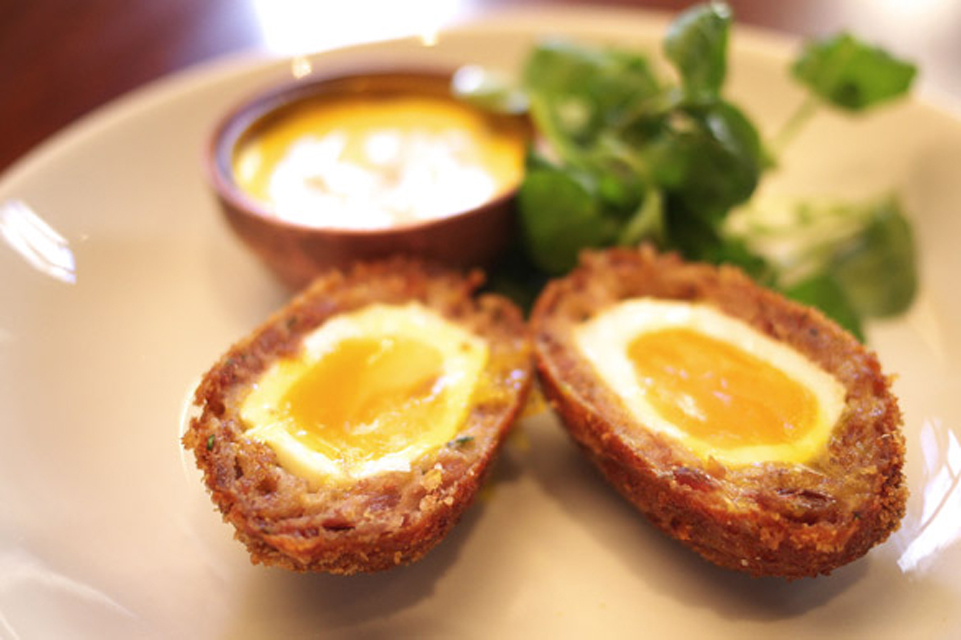 Sometimes you don't want a chef to have spent hours coiffing the food on your plate into a work of art that quite frankly tastes mediocre. Neither do you want the poor excuse for food sold at most gastropubs, even the good ones. Sadly these offerings are aplenty and it was therefore a refreshing change to eat at Reform Social and Grill, a restaurant housed within The Mandeville Hotel Marylebone, that aims to bring diners a quintessentially British dining experience.
Inspired by classic British gentleman's clubs the decor is muted and sophisticated with dark wood, marble topped tables, leather sofas and a sense of austerity that is softened by helpful staff. I feel like I should knock back gin and light up a cigar, but that's not necessarily a bad thing. The restaurant serves breakfast, weekend brunch, lunch, afternoon tea and dinner.
It's quiet on a Saturday lunchtime, apart from a few diners having a spot of lunch and ladies indulging in afternoon tea. The latter has my gaze fixed as mini-burgers and trays of mini-pastries and cakes are littered throughout the room. I am starting to wonder if I should have had afternoon tea instead, but a good solid lunch sets my mind at ease.
The restaurant serves typically British fare with the menu mentioning local British suppliers. They are apparently starting to spread out from their culinary roots with more modern mains such as veggie burgers containing blue cheese and mozzarella pies. You can even get a nice piece of grilled fish with a summery salad. It's not authentically British as such but actually makes the menu more interesting. In fact I like it a lot more than the previous one. You can expect burgers, pork chops, braised ox cheek, hangar steak and other hearty dishes, alongside a couple of more virtuous salads. Desserts are sticky, sweet heaven, so don't opt for one unless you want to loosen a buckle on your belt.
Starters range from £6.50-£9.50, mains from £12-£24.50 and desserts are set at £6.50. It would be nice to have a set lunch option, but it's no more expensive than many gastropubs and other London restaurants.
---
Starters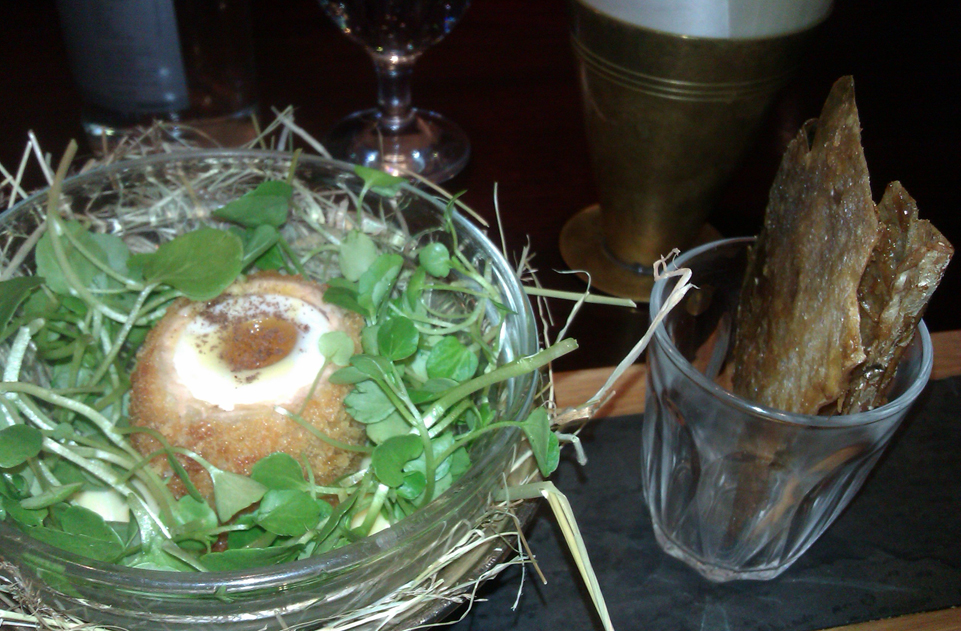 John Ross smoked salmon scotch egg with salmon crackling is somewhat a scotch egg revelation. I've had numerous scotch eggs, some from supermarkets and others from more lofty dining spots. None of them were particularly spectacular, but there's something about the thin layer of smoked salmon, smothering of hollandaise and crispy crackling that makes me melt. Indeed, this was the finest 'scotch egg' I've consumed anywhere, with a delightfully runny yolk and fresh wisps of salad. Definitely comfort food, but lighter and far better than your average scotch egg. My only gripe was that the crackling was incredibly salty. Bar that, a thumbs up on all fronts. 13/20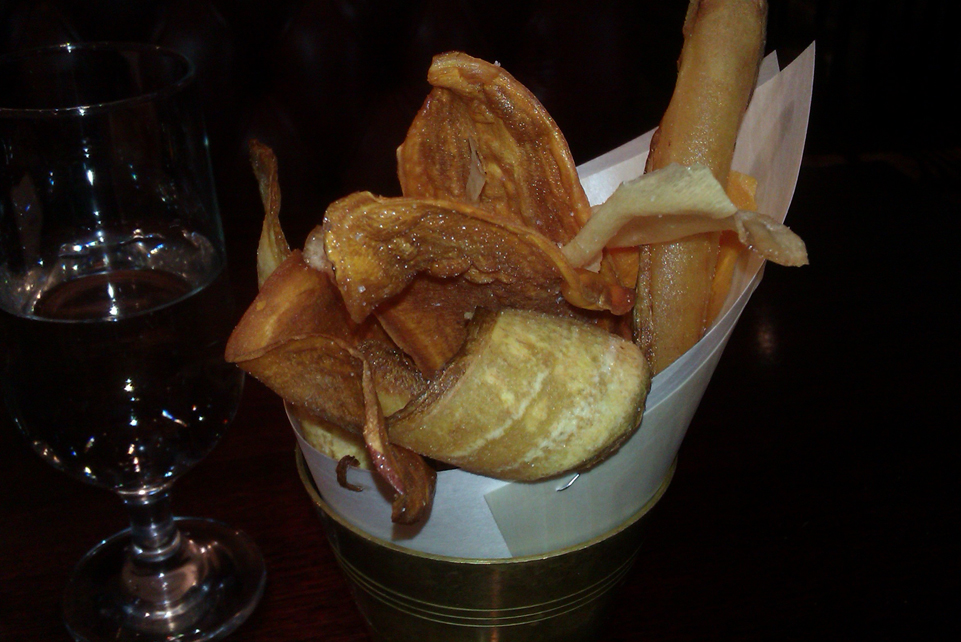 A side of vegetable crisps including sweet potato, parsnips and plantain is utterly addictive and I end up polishing off the entire lot before the main has arrived. Again though, a tad less salt wouldn't go amiss. 13/20
---
Mains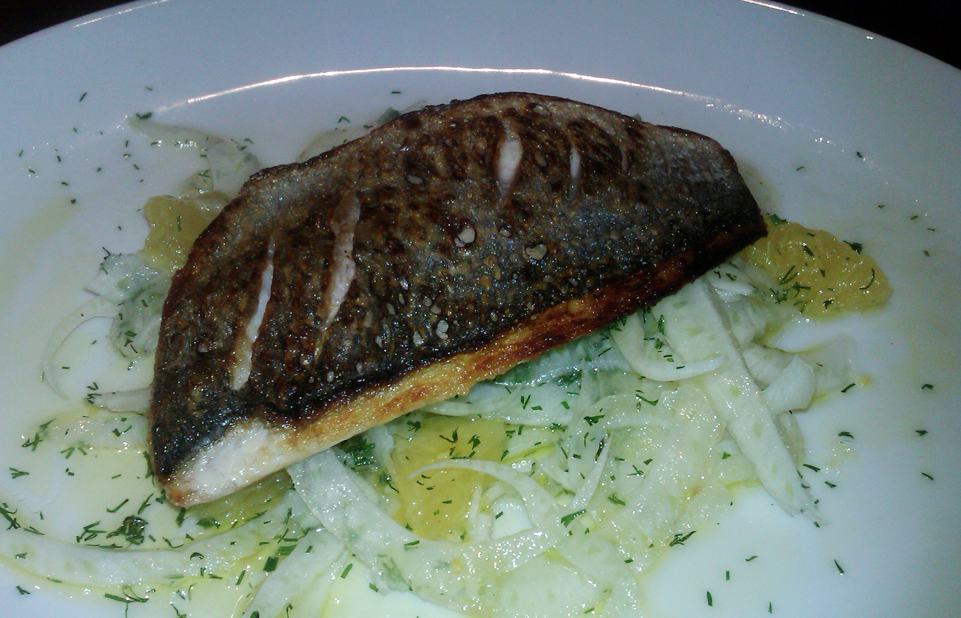 Grilled sea bream with orange, fennel and dill salad is a refreshing, light, zesty dish that evokes summers on sunnier shores. The dressing is delicate and the fennel has a nice crisp to it that complements the fish. The sea bream was a touch over-cooked and had it been softer and more yielding to the sauce, it would have been even better overall. Still, another concrete performance. 13/20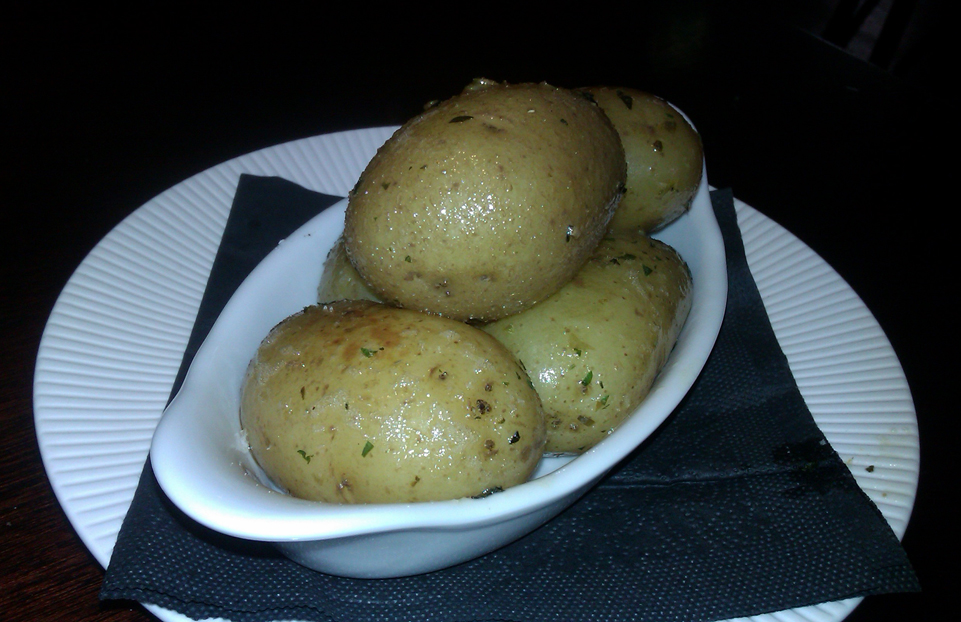 I accompanied this with a side of new potatoes with mint butter. The potatoes were cooked extremely well and the butter was light with just a hint of mint. It didn't overpower the potatoes or work against the other flavours in the main, so a nice addition. 12/20
---
Dessert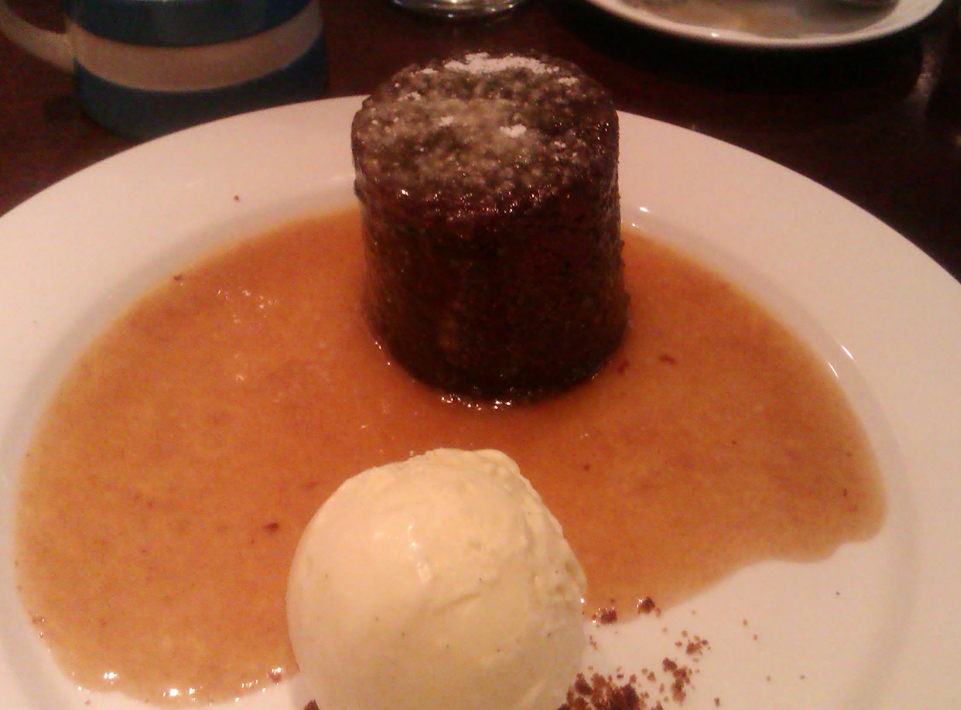 It had to be sticky toffee pudding with vanilla ice-cream. I also went for a side of custard and greedily gobbled the lot. This dessert was utterly decadent with sticky dates, a well-textured pudding that wasn't too dense, lashings of syrup and a beautifully light home-made vanilla ice-cream. The custard was also rather delicious with the appropriate texture and consistency. It was clearly sugar-laden, but tasted bloody fantastic and reminded me of consuming the sticky, sweet indulgent number as a child. It sets my pulse racing more than many other desserts I've consumed in other eating establishments, but maybe that's because I'm a big kid at heart. 16/20
---
Overall
Reform Social and Grill offers largely British inspired comfort food that not only fills a gap but is palate pleasing to boot. It's hearty, full of flavour and superior to many of the other offerings in London. It's not particularly edgy or current, but the aim is to serve up classics with a modern twist that taste great. If you're thinking of going to a gastropub, don't bother, go there instead. They should do some more PR because as one Independent reviewer pointed out – there's nothing wrong with the food. It's actually pretty good.
Rating: 13/20
Cost: Starters range from £6.50-£9.50, mains from £12-£24.50 and desserts are set at £6.50.
Telephone: 02072241624
Address: Mandeville Place, London, W1U 2BE.
Opening Hours: BREAKFAST: Monday to Friday – 07:00 to 10:30,
Saturday/Sunday & Bank Holidays – 08:00 to 11:30, LUNCH
Monday to Sunday – 12:00 to 15:00, AFTERNOON TEA, Monday to Friday – 15:00 to 17:30, Weekends – 12:00 to 17:00, DINNER Sunday to Wednesday – 18:00 to 22:00, Thursday to Saturday – 18:00 to 22:30.
For more information see www.reformsocialgrill.com.