Spice Market London: Asian influenced brunch falls short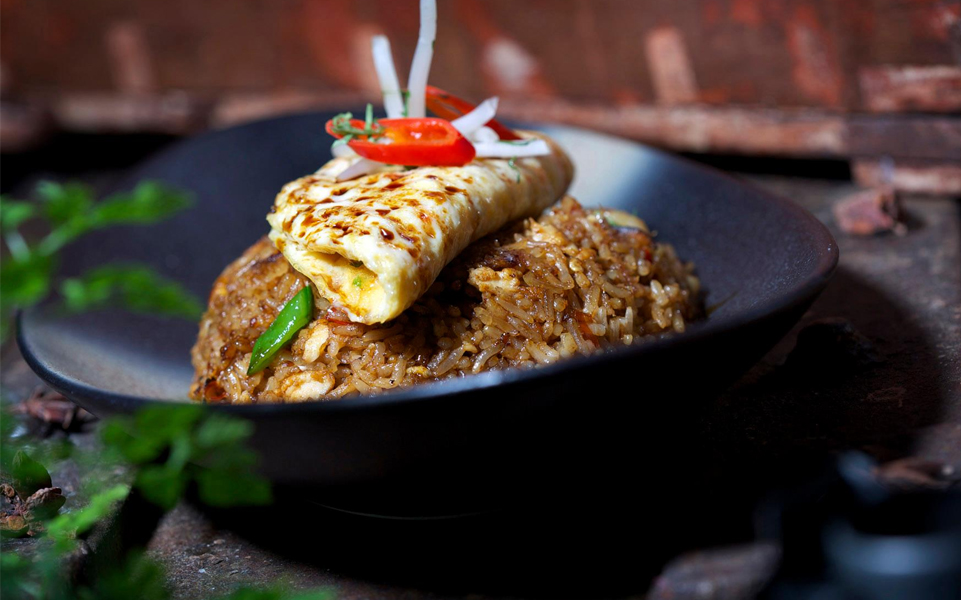 The Spice Market is a broadly Southeast Asian-inspired restaurant housed within the trendy, flashy 192-bedroomed W Hotel, Leicester Square. It's an outpost of three Michelin starred chef Jean-Georges Vongerichten's celebrated Manhattan restaurant. Such accolades can only lead to great expectations, so it's no surprise really that reviewers have been somewhat unkind. Guardian critic Jay Rayner lost the will to carry on before dessert arrived and Telegraph critic Matthew Norman scored a dismal 2/10. It really doesn't leave much for food enthusiasts to be optimistic about.
The restaurant website promises me a sultry atmosphere but it's more reminiscent of an upmarket night-club with a loosely Asian theme. There's a relaxed lounge vibe with an open kitchen space, gold mesh sliding screens, brass lanterns, jatoba flooring, black low leather seating and bottles of exotic spices lining the counter. It's contemporary and pretty inoffensive. Other reviewers have complained about the low tables but just short of 5″2 I'm rather enamoured with a correctly sized seating area.
I'm reviewing chef Peter Lloyd's new brunch menu and it's easier to get brunch right. Mango parfait with granola sounds plausible as does pork belly and a bit of chilli in my Eggs Benedict. There are various other brunch options including black pepper shrimp, spiced chicken samosas, Thai Short Rib Cheeseburger and mint brussel sprouts. I'm steered towards the former though and feel rather confused at other diner's more interesting plates.
A menu spanning continents always makes me rather nervous and rightly so, the brunch items turn out to be spectacularly average and a bit odd. There is a sense of flavour confusion and just throwing things in the mix. Call me a stickler but I prefer hollandaise as it was originally intended, without Yuzu, a sharp hit of lemon and spicy green chillies.
I cannot vouch for the other dishes and overheard other diners complimenting the shrimp with sun-dried pineapple, but the primary brunch menu was a lesson in food mediocrity. It's not hard to make hollandaise or eggs benedict, but it sure as hell exposes culinary flaws. Perhaps I would have fared better with the lunch or dinner menu. The jury's out.
Price wise it's perfectly reasonable and better than a lot of London offerings in terms of brunch, with dishes ranging from £4-£9 for standard brunch and £6-£24 for the lunch-style menu. A four-course set brunch menu is provided for £19 and as with everything else here is designed to be shared.
---
Brunch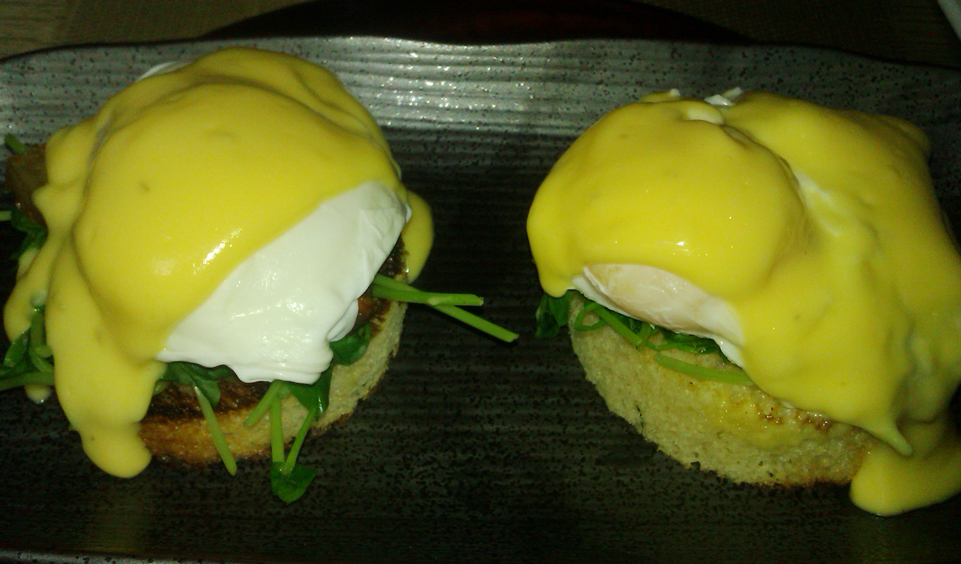 Pork belly eggs benedict with green chilli hollandaise on brioche toast was a mildly interesting dish. The brioche was pretty soft, eggs cooked adequately and hollandaise correctly textured. However, the hollandaise had a strong citrus twang that overpowered the senses and the addition of pork belly didn't really seem to confer anything to the dish. Flavours were a tad mismatched and it was distinctly average. 10/20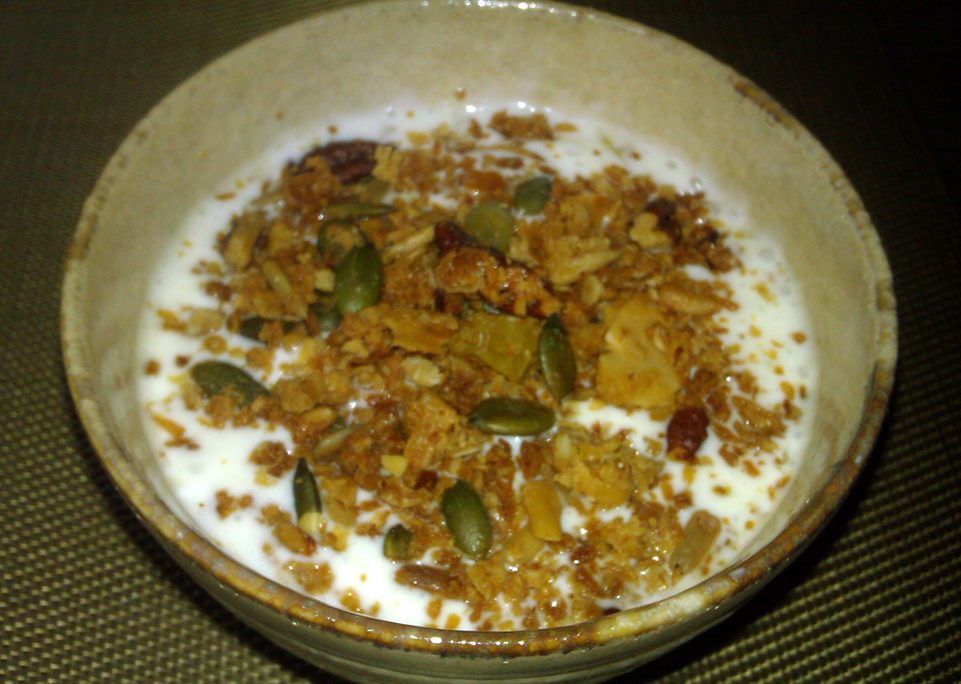 Mango parfait, lemongrass yoghurt and housemade granola was extremely sweet. It could have done with less sugar, but the home-made granola was pleasant enough. The lemongrass didn't really add anything. It was a decent, reasonably priced bowl of cereal with a lot of very sweet yoghurt. 10/20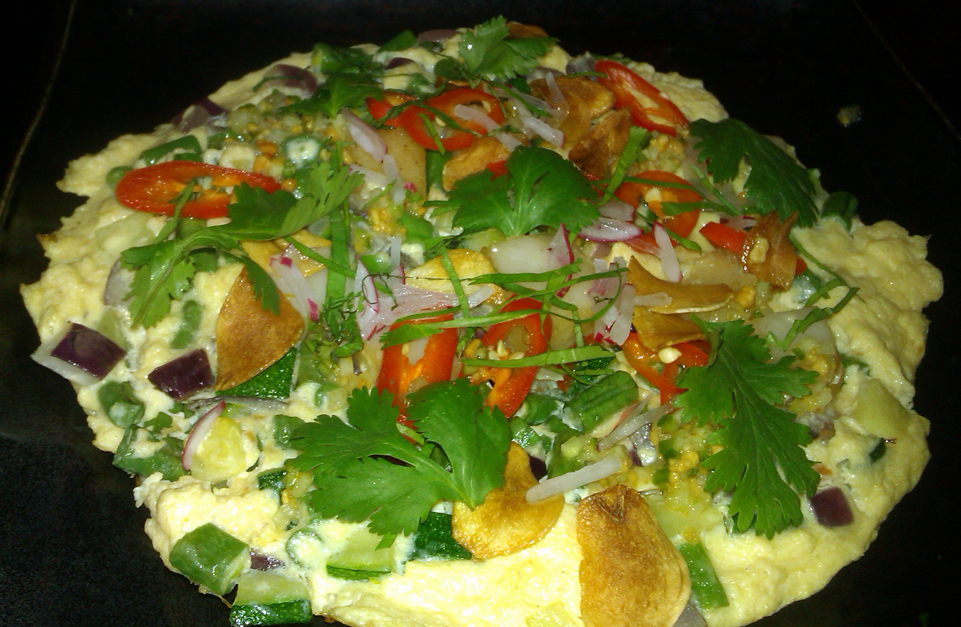 Daikon cake omelette with Thai basil, cucumber and peanut relish was an adequately turned out omelette. I loved the addition of daikon and though it was discernibly devoid of relish it didn't particularly suffer for this. 10/20
---
Overall
A stylish, hip location plays host to a broadly Asian-themed menu that doesn't feel particularly inspired or well conceived. It's a stab at fusion cuisine that is fairly satisfactory but doesn't ring any bells or titillate the taste-buds. Others have commented that you're better off eating in the adjoining China Town, but it's a pleasant dining spot with kinks that clearly need to be ironed out.
Rating: 10/20
Cost: £4-9 for standard brunch, £6-24 for lunch-style items and £19 for a four course brunch menu.
Telephone: 020 7758 1088.
Address: W London, 10 Wardour Street, London, W1D 6QF.
Opening Hours: Breakfast served 7-11am Mon-Fri; 8-11.30am Sat, Sun. Lunch served noon-2.45pm, dinner served 5-10.45pm daily.
For more information see www.spicemarketlondon.co.uk.