Terroirs: Delicious rustic French cuisine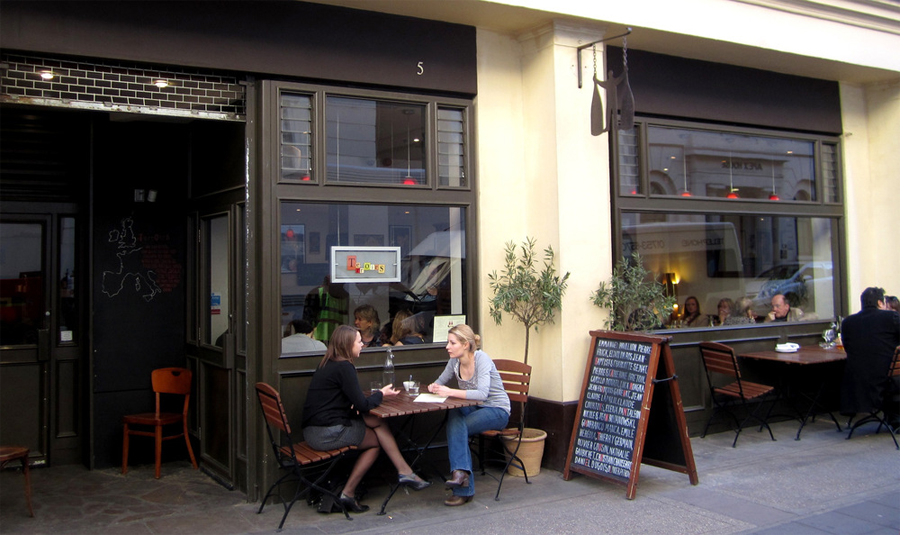 Just a stones throw away from Trafalgar Square rustic French cooking takes pride of place at French tapas venue Terroirs, which also runs three other operations (Brawn, Soif and the Green Man & French Horn).  It has a crowded ground floor with typically traditional French decor and an array of small plates such as classic snails and bacon on toast, sauce gribiche and French cheeses and charcuterie and a variety of heartier French classics with the odd twist. A casual wine bar vibe doesn't detract from some pretty well structured, enticing and highly recommended dishes.
Snails, bacon and parsley on sourdough toast consists of a wonderful Poilane toast with plentiful pungent wild garlic, oozing with sauce and beautifully cooked and crisp bacon and not a hint of chewiness in the snails – one of my favourite French dishes. (15/20) B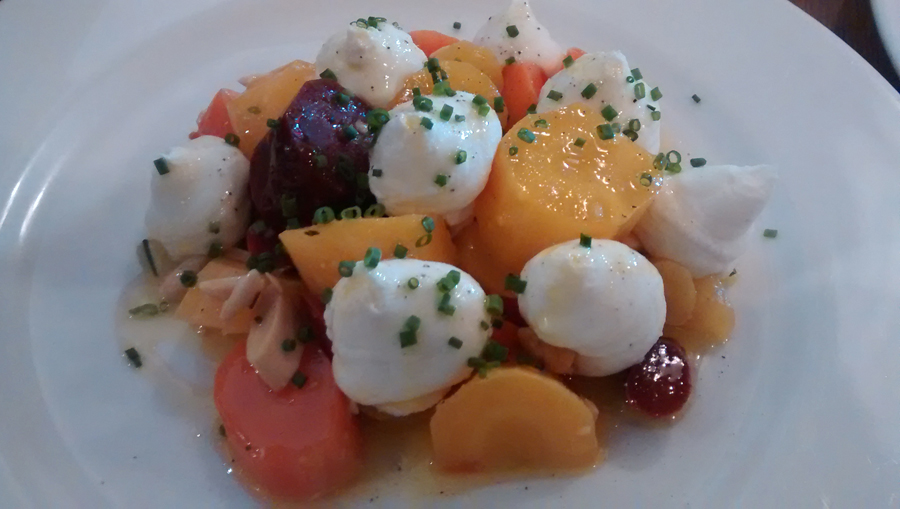 Beetroot and goats curd salad is light, fresh, zingy and balances the richness of the snail dish as an aside (15/20).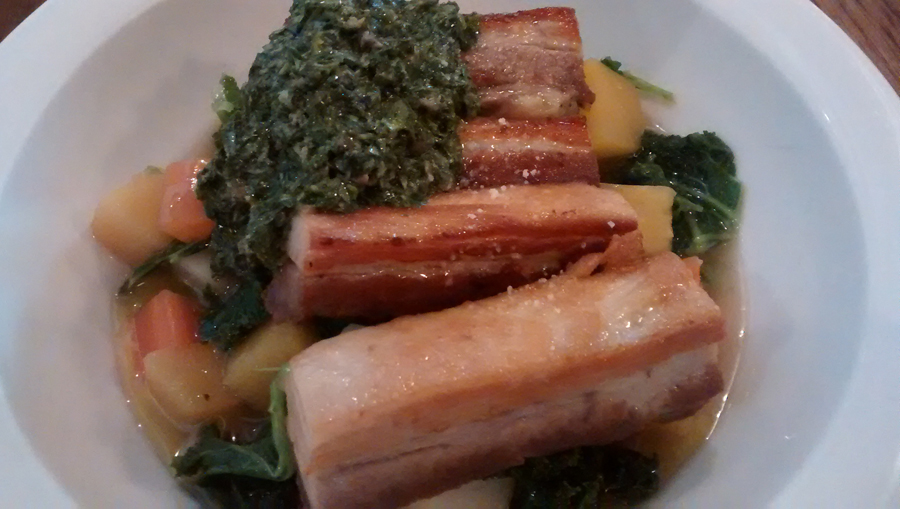 Pork belly with parsley root, carrots and kale is rather delightful with hearty root veg and wisps of kale and a reasonably tender cut of pork with light fat layer to elevate the richness of the meat. It's not quite as satisfying as the small plates (15/20). Pannacotta is creamy with a light wobble and delicate flecks of vanilla coming through with a fresh and not overly tart blood orange and campari dressing.(15/20)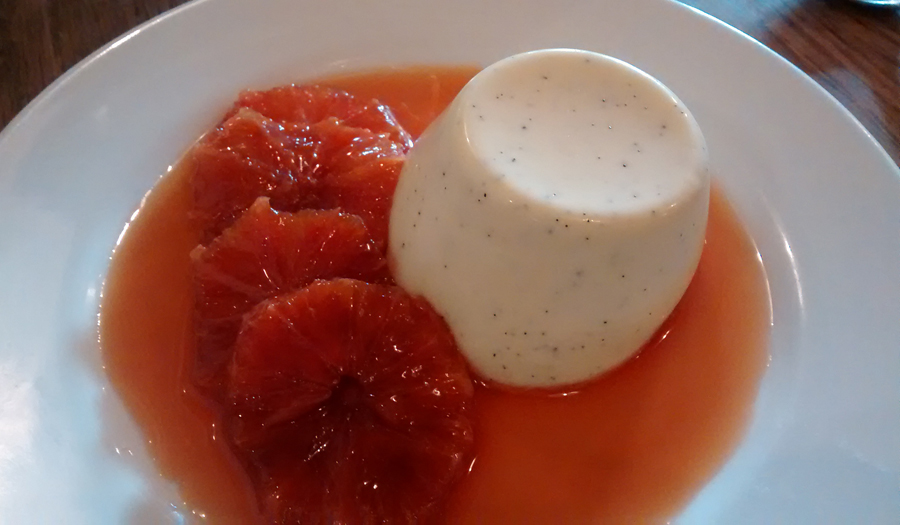 True to good pannacotta form it's creamy without too much gelatine (15/20). Creme brulee is a trifle disappointing, in both it's gargantuan proportions and slightly grainy centre, but it doesn't detract overall from a thoroughly enjoyable meal. (13.5/20)
There is a lot to enthuse about in this classy but unpretentious dining venue and you are unlikely to be disappointed by the atmosphere or the elegant but rustic French offerings.
Overall rating: 15/20
ADDRESS
5 William IV Street, Covent Garden, London WC2N 4DW
RESERVATIONS
OPENING TIMES
Mon to Sat 12noon-11pm