The Grain Store Unleashed: Experimental veggie fun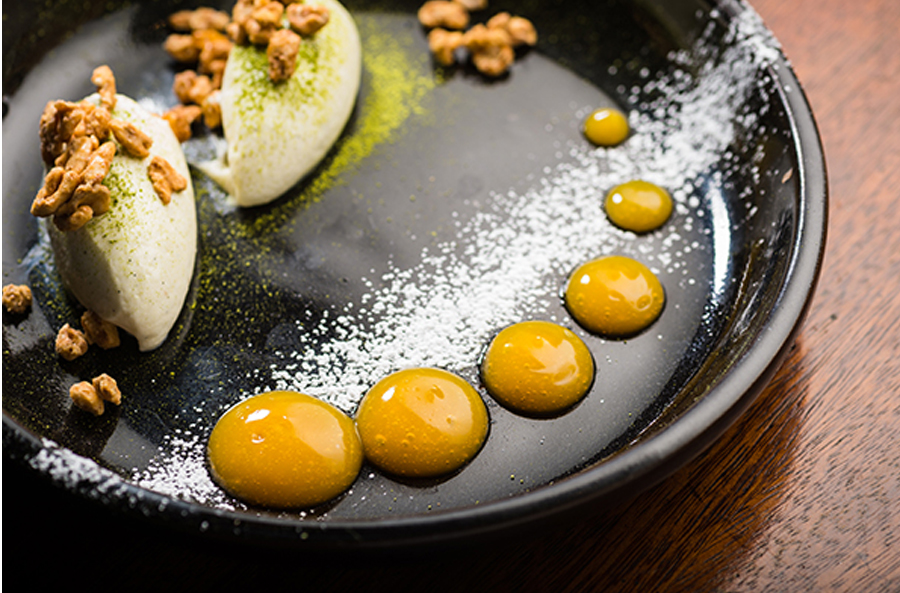 Popular chef of Bistro Bruno Loubet who has successfully delivered meals to diners at his other two venues including the Grain Store in Kings Cross for years now, has created a spin off of the former at Farringdon. Grain Store Unleashed. The menu is short, very vegetarian savvy and features a series of bijou and absolutely lovely small plates that are a delight to consume and while not Michelin minded in many ways are fresh, seasonal and enticing.
As a vegetarian for many years I never underestimate the culinary worthiness of the humble vegetable and wish the diet was enough to sustain us all on the planet without needed to cause suffering to any human creature, but c'est la vie and certain bodies need more protein etc. That said the restaurant features some really nice fish and meat based based. The mood is adventurous and experimental and largely it works, with some flaws here and there.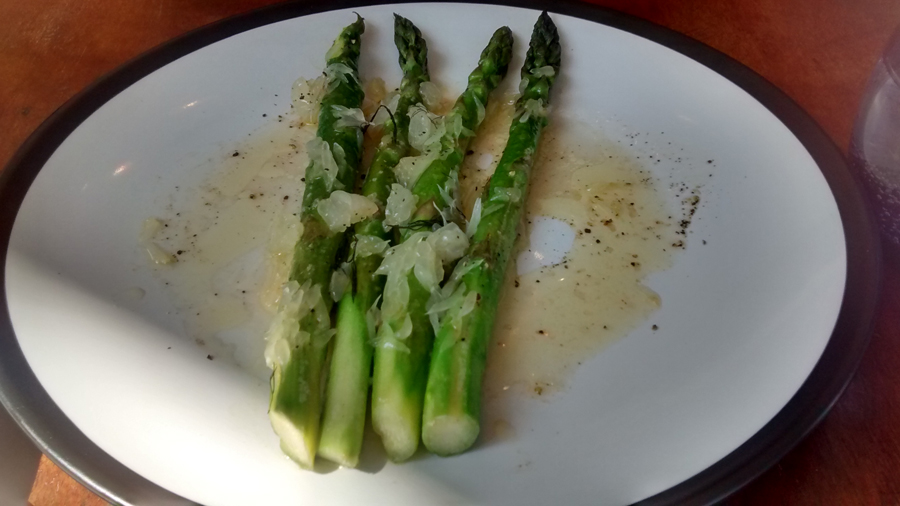 Asparagus with wisps of grapefruit and a butter dressing is light and fresh with al dente spears of asparagus and is really rather simple and can be rendered at home but it's an enjoyable starter plate (14/20) and is served with a light brioche and avocado butter that are quite soft and easy on the palate (13.5/20).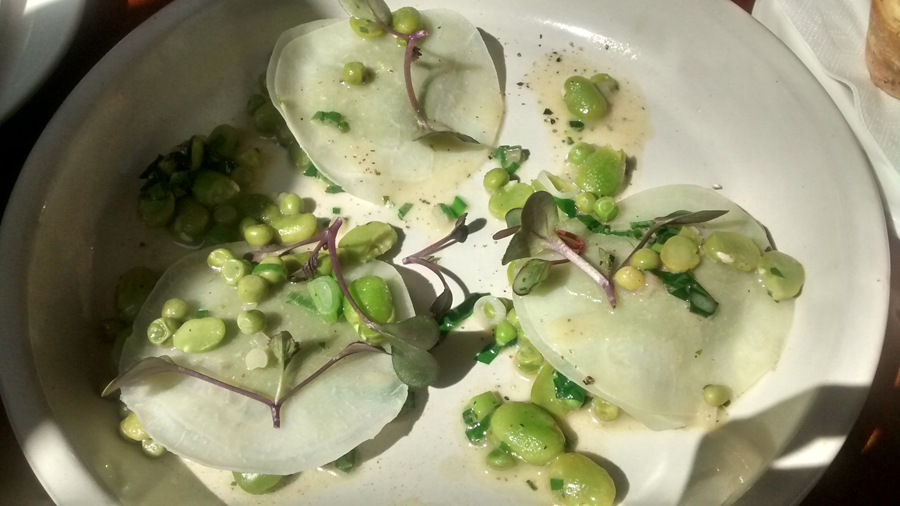 Kohlrabi and broad bean ravioli is a plate of wonderfully buttery beans and al dente slivers of kohlrabi representing pasta. (14/20)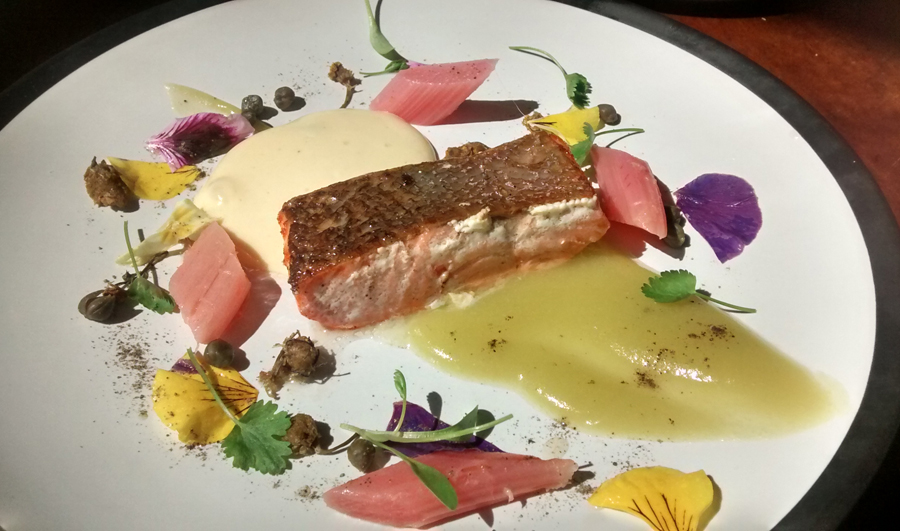 Trout with pickled flowers and rhubarb, bergamot emulsion and wild sea trout is fresh, tangy, sweet and the emulsions worth really well with the small portion of this richer fish. It could use being a touch more undercooked for a more authentically inspired dining experience overall, but it's a good dish. (14/20)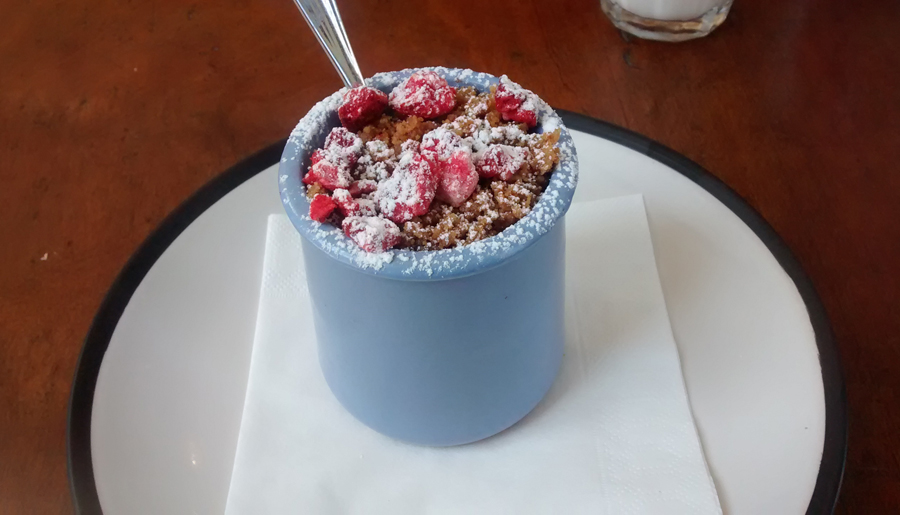 The dessert of a lemon and strawberry petit pot is a cloud of light mousse with a delicate smattering of rosemary crumble and freeze dried strawberries and is a star of the show along with the trouht. (14/20)
There are some slightly more daring desserts and mains and in a large airy space with quick attentive service, Grain Store unleashed is well worth a visit.
Overall rating: 14/20
Grain Store Unleashed opened 13 April 2015 at The Zetter, 86-88 Clerkenwell Road, London EC1M 5RJ. Bookings grainstoreunleashed.com.