The Ivy Chelsea: Lovely alfreso dining and brunches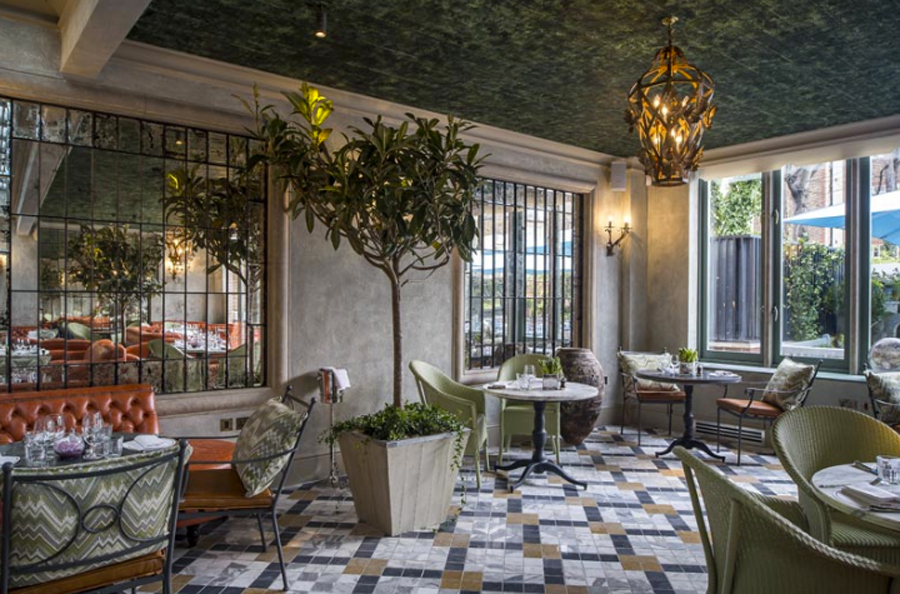 The successful Ivy and Market Grill venue in Covent Garden now have a third restaurant to add to their popular dining repertoire courtesy of The Ivy Chelsea, a spacious, traditionally British venue along the King's Road with a beautiful terrace spacious, with fountain features and pretty natural elements and an interior like a rather refined gentlemanly home. It's both reassuringly comforting and welcoming and bustling on a Friday morning breakfast, when a spot of simple but likeable eggs benedict with fresh spinach on brioche is a nice brunch. The bread lacked a bit of softness, the eggs were a bit over-cooked and the hollandaise could have done with oozing aloft the bread and eggs for a bit of more indulgent eating, but it's a healthy and pleasant option. (13.5/20).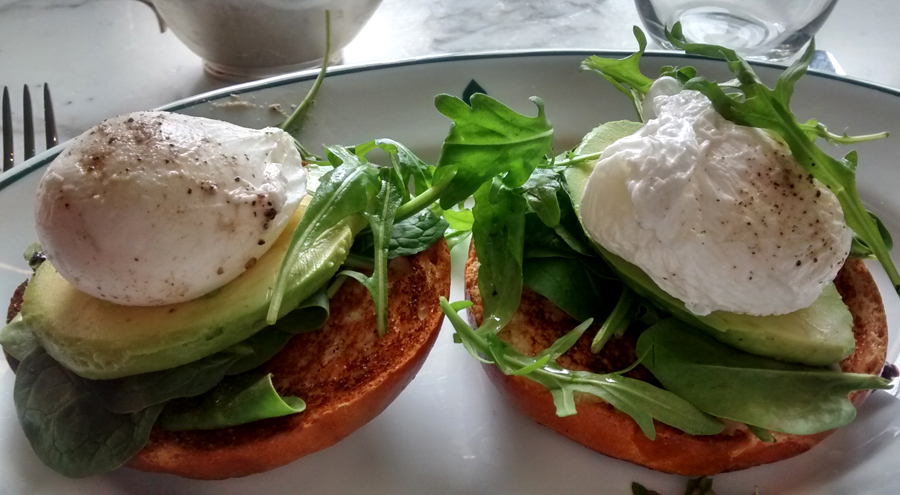 Other's diner's plates look a bit more appetising as brunch options, particularly a lovely seeded bread with avocado, seeds and hoummous and halloumi, tomato, kale hash and baked bean veggie option. It's certainly a worthy eating spot for these more modern dishes. Fresh yoghurt with bee pollen and light granolas, pastries sturdier and meatier traditionals are on the menu and seem happily enjoyed by fellow diners along with the venues light, airy interior and open windows offering views into the terrace.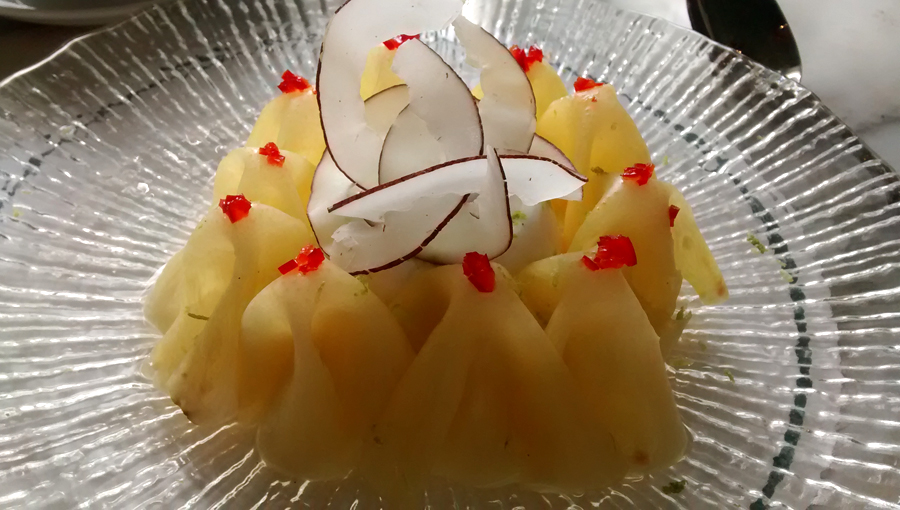 The dessert menu offered from 11:30am offers an array of classics such as creme brulee and treacle tart, along with the wonderfully fresh dairy-free coconut panna cotta with a creamy, soft texture, subtle sweetness and shavings of fresh, sweet pineapple carpaccio with a hint of chilli. It's really the ideal summer dessert. (14.5/20).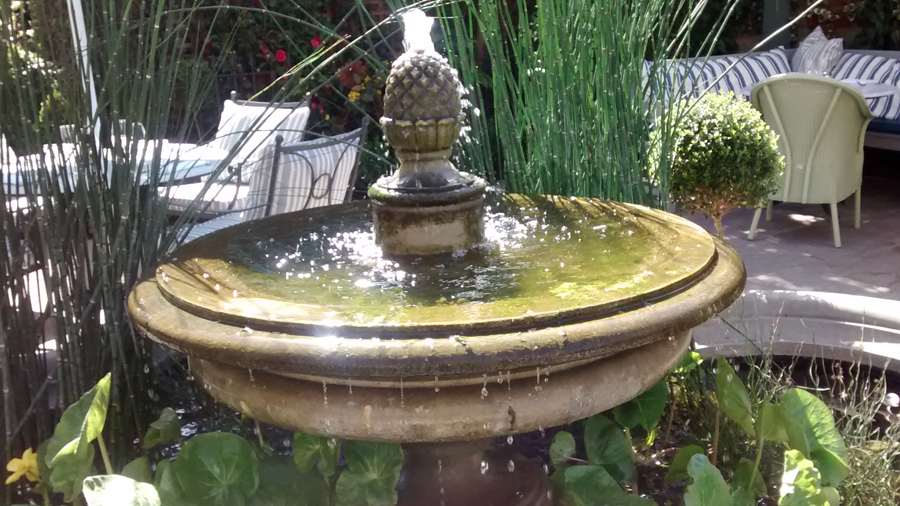 As a dining spot it's really a rather well rounded venue, the all day dishes includes capaccios, mixed salads, hock terrines, shrimps, plenty of fish and seafood options such as a lightly seared tuna which looks utterly appetising on a fellow diner's plate and classic fish and chips, steak and eggs and hamburger. It's a plentiful menu, well worth a visit and an asset to the dining establishments along the King's Road.
Overall rating: 14/20
THE IVY CHELSEA GARDEN
197 King's Road, SW3 (020 3301 0300; theivychelseagarden.com).