The Pig and Butcher: London's best Sunday Roast?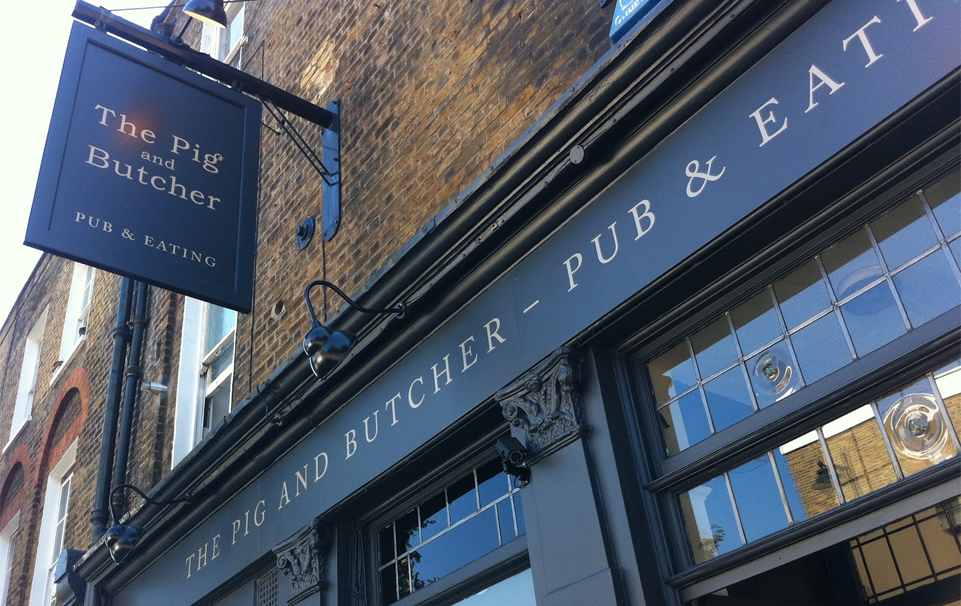 I'm generally overwhelmingly unimpressed with gastropub offerings. They tend to fall far short of fine dining cuisine at the same cost to the consumer, which is not particularly inspiring. If you're going to drum up a lunch that's average at best, then at least charge me less for it.
The Pig and Butcher in London's hip Angel area promises meat direct from the farm – butchered, smoked and cured on site, and has quite an interesting weekday and Sunday menu, that includes more refined offerings such as Soused mackerel, cucumber and dill, Ironbark pumpkin and Creamed polenta with a wild mushroom broth. Hurrah! It's starting to convince me. I've been searching desperately for a decent Sunday Roast though and I can only ever find one as good as my mother used to make, that was pretty unspectacular, but comforting none-the-less.
This rather refined public house is run by Scott Hunter and Maria Larsen, founders of the Princess of Shoreditch and the Lady Ottoline in Bloomsbury. The menu changes daily but is primarily British sourced, with a bit of creative flair evident in the offerings. Starters are £6.95+ and mains come in around the £15 mark, desserts around £6.50, so it's not particularly inexpensive, but typically London.
This particular breed of pub is cropping up everywhere in London's borders, but The Pig and Butcher boasts much acclaim. I don't know if it's because it's good or because there isn't anywhere better to go. Either way, as I sit there scoffing lashings of pulled pork, which is meltingly tender, a bevvy of sides, including pleasant vegetables, an average Yorkshire pudding, delicious creamed leeks and far too many crusty roast potatoes, I'm nearly convinced that The Pig and Butcher is quite good (10/20). In fact, after frequenting some other gastropubs on my travels, I feel obliged to say that it is.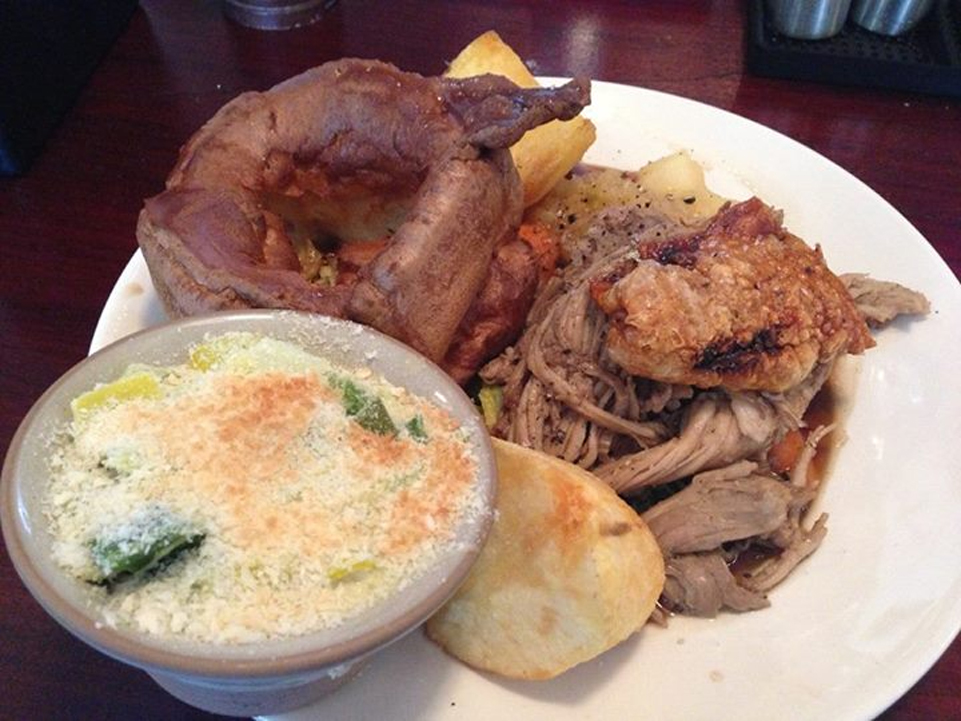 As with many of these venues the decor is modern/rustic with upmarket clientele, a relaxed ambience and busy serving staff. I want to love it and the soft pork is a hard find, believe me, every other pub presents a plate of tooth destroying pork crackling and tough-as-old-boots pork. So, I'm reasonably impressed. The mustard carved a huge wound into the side of my gum, but apart from that I rather enjoyed it.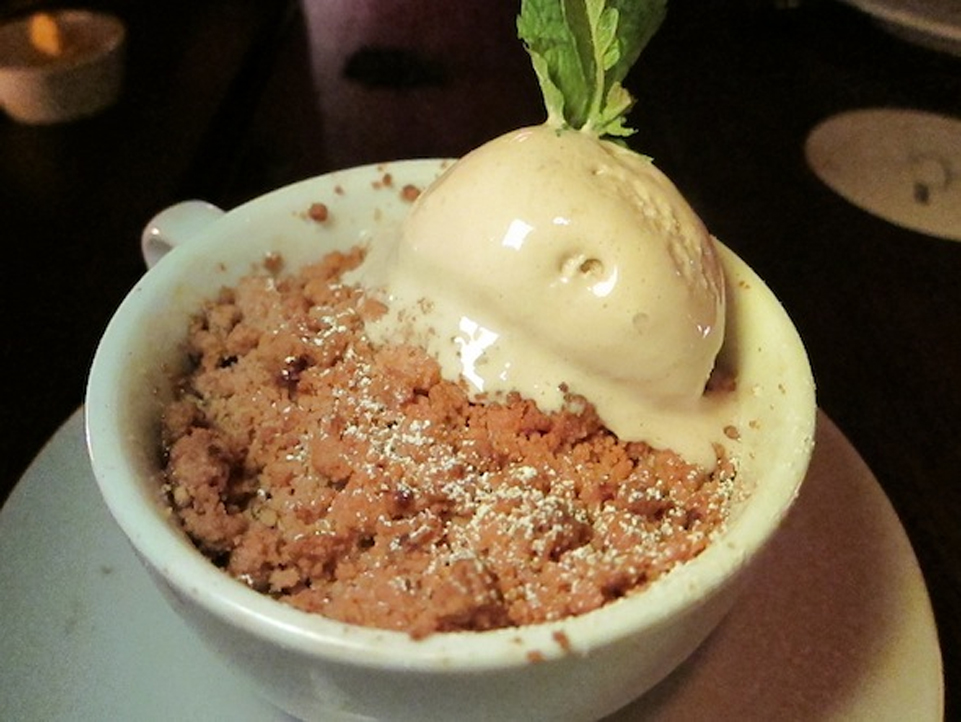 Pudding was predictable and utterly boring. If I see one more apple crumble on a menu I might just weep into sparkling mineral water (I don't drink alcohol, but sometimes want to start after a terrible dining experience). Still, I opted in my foolishness for a crumble and it was decidedly average, with exceptionally bitter apples, that left a rather sour expression. It wasn't horrible, just nothing to get excited about (10/20).
Apparently the weekday meal offerings are more impressive, so I don't at all write this dining spot off. I would most definitely go back for a Sunday roast. I just wish it was even better. Does Britain need another gastropub? Not really, I'm not totally convinced yet, but if you must go to one, opt for The Pig and Butcher. It's better than Wetherspoons, Nandos, McDonalds etc., but I'd rather go to a good restaurant. Is it London's best Sunday Roast. Very likely.
---
Overall Rating: 10/20
Cost: Main courses £11.50-£15.50.
Telephone: 020 7226 8304.
Address: 80 Liverpool Road, London,N1 0QD.
Opening Hours: Open 5-11pm Mon-Wed; noon-midnight Thur; noon-1am Fri; 11am-1am Sat; 11am-11pm Sun. Lunch served noon-3pm Thur-Fri; noon-4pm Sat. Dinner served 6.30-10pm Mon-Sat. Meals served noon-9pm Sun.
For more information see www.thepigandbutcher.co.uk.