The Terrace on Holland Street: Agreeable British food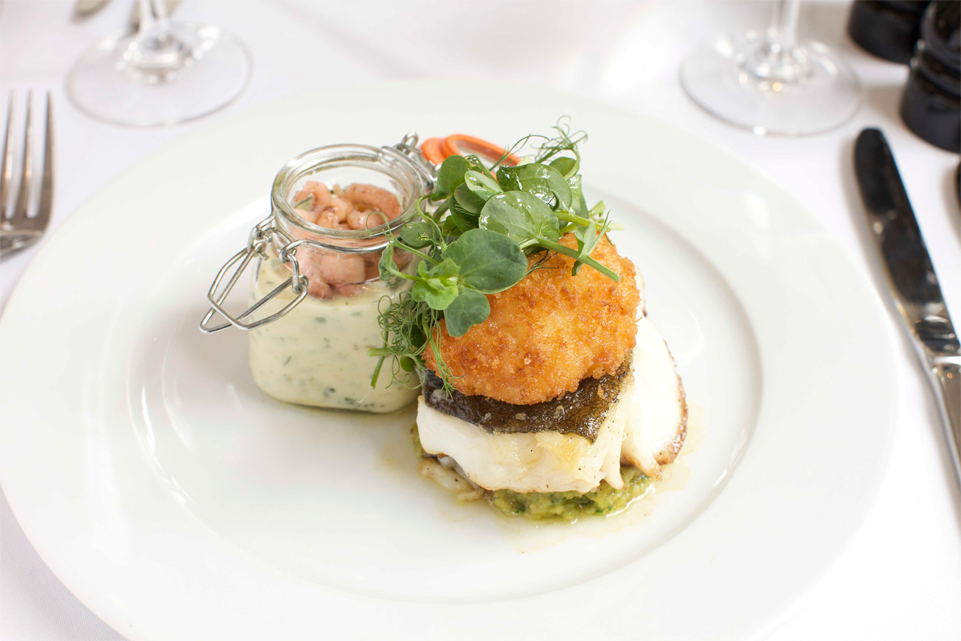 Opened in April 2013 The Terrace on Holland Street is a chic, formal, modern, bijoux dining space owned by Sara Adams, founder of Kensington Square Kitchen. Head chef James Kelly formerly worked at a Michelin rated gastropub in Highgate and The Tea Palace in Notting Hill.
Food is primarily British, low-key, precisely executed and well presented. The focus is on seasonal, locally sourced food. It doesn't re-invent the wheel, but it's not trying to, so it's a nice little spot for flavourful food in an upmarket setting.
Luxurious leather seating and crisp white tablecloths set the scene for a very crisp dining experience that is unlikely to disappoint on a grand level.
Bread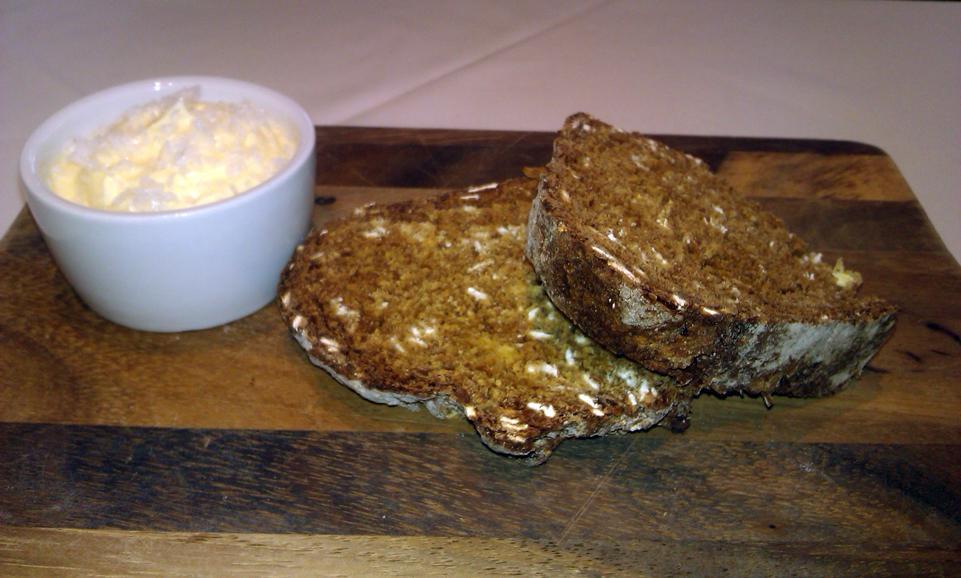 Treacle soda bread was dense and earthy with a definite treacle flavour emanating from the this very rustic home-made bread. It was accompanied by a soft, salted butter and was one of the better breads I've consumed in London eateries. 14/20
Starter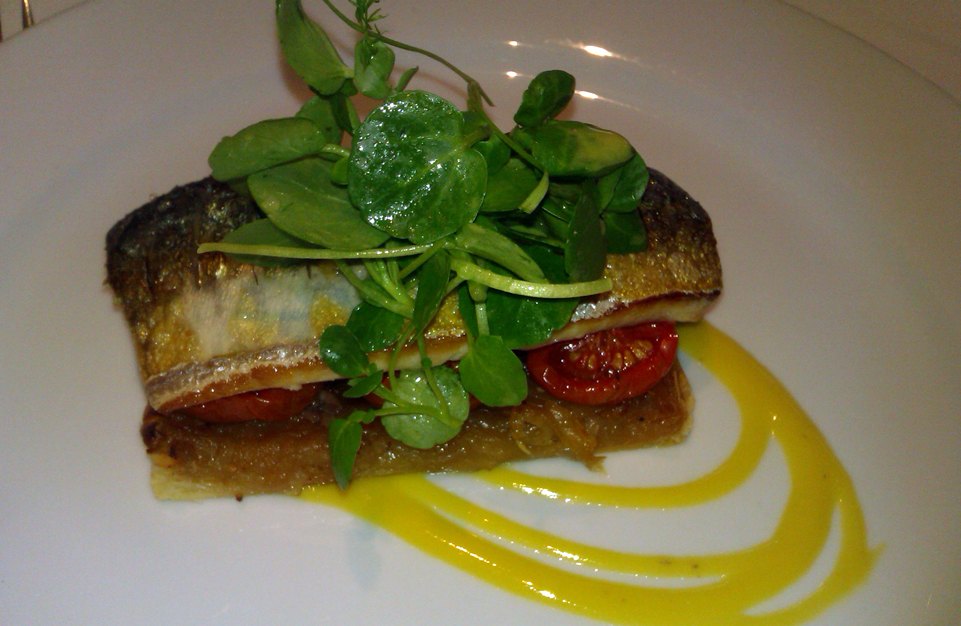 Fine onion tart with seared mackerel, tomatoes and cress was an extremely pleasant starter featuring an excellent light crusted tart with sweated onions, complemented by roasted tomatoes and well-cooked mackerel. The dish was full of robust flavour, but suffered slightly from over-salting. 14/20
Main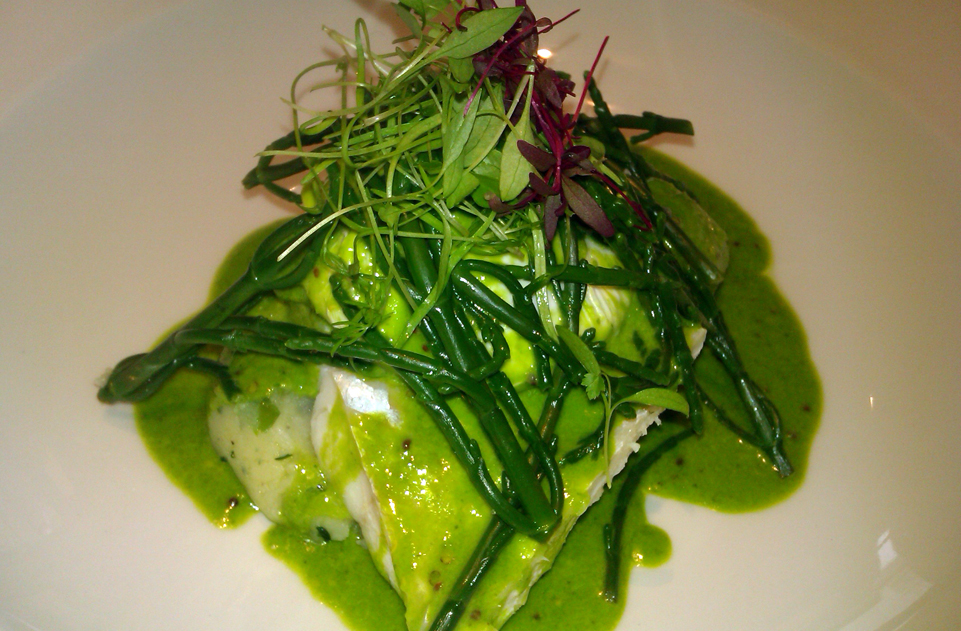 Smoked haddock with colcannon, soft poached egg, samphire and mustard sauce was another very nice dish, with slightly over-cooked haddock and a slightly over-done egg. There were a few bones in the fish, but it's not a problem to take them out. The flavours were simple and balanced and it was a distinctly refined, British main. 14/20
Dessert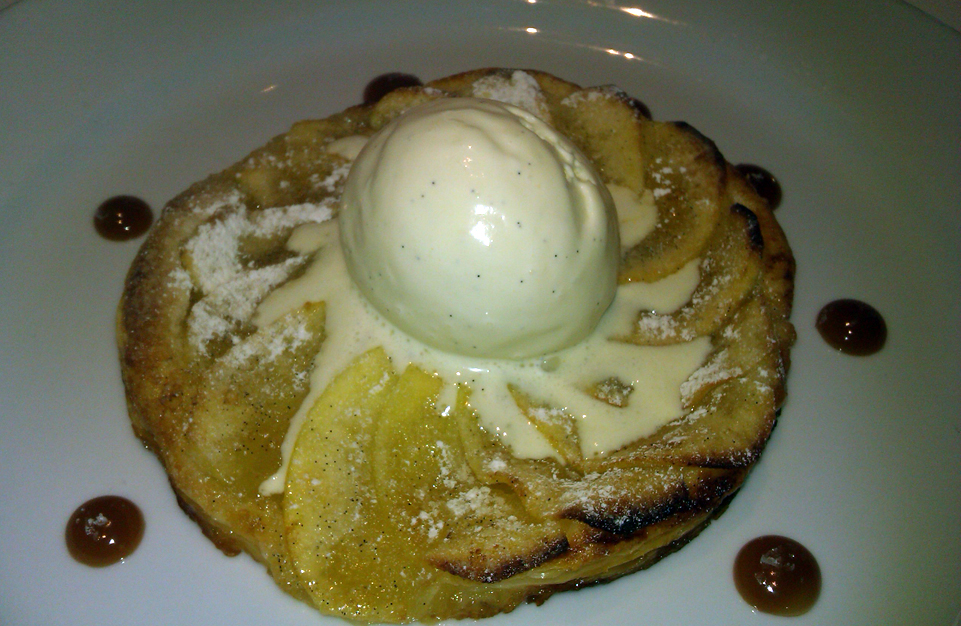 Fine apple tart with vanilla ice-cream and salted caramel was a refreshing change from some of the denser, richer desserts I've consumed lately. The pastry was wonderfully light and crisp with delicate flavours oozing courtesy of a creamy vanilla ice-cream and nicely cooked apples. I would have liked a touch more salted caramel, but I'm just being pedantic. 14/20
Overall
The Terrace on Holland Street serves up very fine British fayre indeed, much like Lamberts Restaurant in Balham. It's far superior to many London restaurants and you can expect a refined, reasonably priced meal in an elegant, cosy setting. It's really rather charming and the food isn't overly elaborate.
Rating: 14/20
Cost: Starters: £7.50-£9; Mains: £16-£24; Dessert: £3-£12. Set menu: £17.50 for two courses and £20 for three.
Telephone: 02079379252 .
Address: 33C Holland Street, London, W8 4LX.
Opening Hours: Lunch served noon-2.45pm Mon-Sat. Dinner served 6.30-10pm Mon-Thur; 6.30-10.30pm Fri, Sat; 6.30-9.30pm Sun.
For more information see www.theterraceonhollandstreet.co.uk.